How We Make Price So Cheap?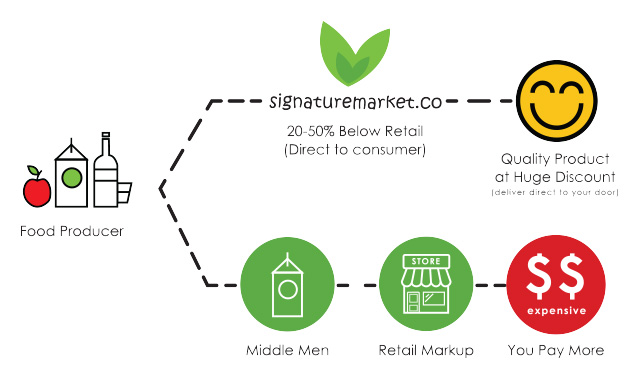 In Signature Snack, we make a stand that we want to make healthy living affordable for everyone, hence Signature Market is born. Here is how we keep the cost low and it translate to huge savings for our loyal members.
Send direct to you
By sending direct, we save listing fees, distribution fees, storage fees, marketing fees & profit margin charged by hypermarts.
Single distribution channel
We control our inventory well, there is less product damage & wastage.
Generic Packaging
We use generic packaging in various sizes. That is a huge savings in packaging cost.
Wholesome Products.
Wholesale Prices.