FREE SHIPPING with any purchase.
---

About This Product

As we journey through this fast-paced world, we're constantly chasing after the next big thing and keeping ourselves on our feet - literally and figuratively. Our feet work hard for us, so why not give them the TLC they need? Start by stepping up your foot care with our Plant Origins Reviving Foot Scrub! This luxuriously rich foot scrub gently yet effectively exfoliates dead skin cells to reveal velvety soft skin with the help of all-natural ingredients such as cooling peppermint, rice germ and walnut shell powder. It also leaves skin baby soft thanks to its emollient-packed ingredient list that contains moisturising favourites such as coconut oil, sweet almond oil and shea butter, all of which can help reduce inflammation and soothe irritation while simultaneously moisturising skin and promoting the regeneration of new skin cells.

Country of Origin: Malaysia

Ingredients
Aqua, Cocos Nucifera (Coconut) Oil, Prunus Amygdalus Dulcis (Sweet Almond) Oil, Oryza Sativa (Rice) Germ Powder, Cetearyl Alcohol, Juglans Regia (Walnut) Shell Powder, Glycerin, Simmondsia Chinensis (Jojoba) Seed Oil, Mentha Arvensis Leaf Oil, Cetearyl Glucoside, Benzyl Alcohol, Butyrospermum Parkii (Shea Butter), Beeswax, Tocopherol, Acacia Senegal Gum, Xanthan Gum, Sodium Phytate, Dehydroacetic Acid, Benzoic Acid, Sorbic Acid.

Cautions
Keep out of reach of children. If irritation occurs, discontinue use and consult a dermatologist. Avoid contact with eyes. In case of contact with eyes, flush thoroughly with water. For external use only. We also recommend performing a patch test 48 hours before full application to ensure no adverse effects occur.

Storage Instructions
Store in a cool, dry place. Keep away from heat and direct sunlight.


Ratings & Reviews
Share your feedback by reviewing this product. Help other shoppers decide whether it's right for them.
---
Tiu* T T from Sungai Buloh , Selangor
Posted 7 months ago
Great scrub effect
First use, my skin become smoother and brighter. Didn't expect it can be so effective. Feeling a bit minty cold after wash but it fade away within minutes, so still acceptable.
---
LEE M K from Kuala Lumpur, Kuala Lumpur
Posted 8 months ago
REALLY GOOD AND NICE SCENT - LOVE IT 😍
(English & Chinese review) ❤️ First of all, I am in love with all the scents of Plants Origins products 😍 It smells so natural and relaxing. This is what I look for in (naturally scented) skincare and personal care products. Second, its products are comfortable to use and non-irritating. (I have a little sensitive skin and its products are just right for me) 😊👍 Finally, I highly recommend using Plant Origins products, which makes me look forward to using their products every time. 🥰 Will repurchase again, and there are often promotions, it is really worth it. The price is reasonable and the quality is good. 🌟🌟🌟🌟🌟 Thank you Plant Origins for a quality product. 🤗 首先,我爱上了 Plants Origins 产品的所有香味 😍 闻起来如此自然和放松。 这就是我寻找的(天然香味)护肤品和个人护理产品。 其次,它产品使用起来很舒适并且不刺激。 (我有一点敏感肌肤,它的产品正适合我)😊👍 最后,非常推荐使用Plant Origins产品,让我每次期待使用它家产品。🥰 会再回购,而且经常有促销,真的很值。 价格合理,质量好。🌟🌟🌟🌟🌟 感谢 Plant Origins 提供的优质产品。🤗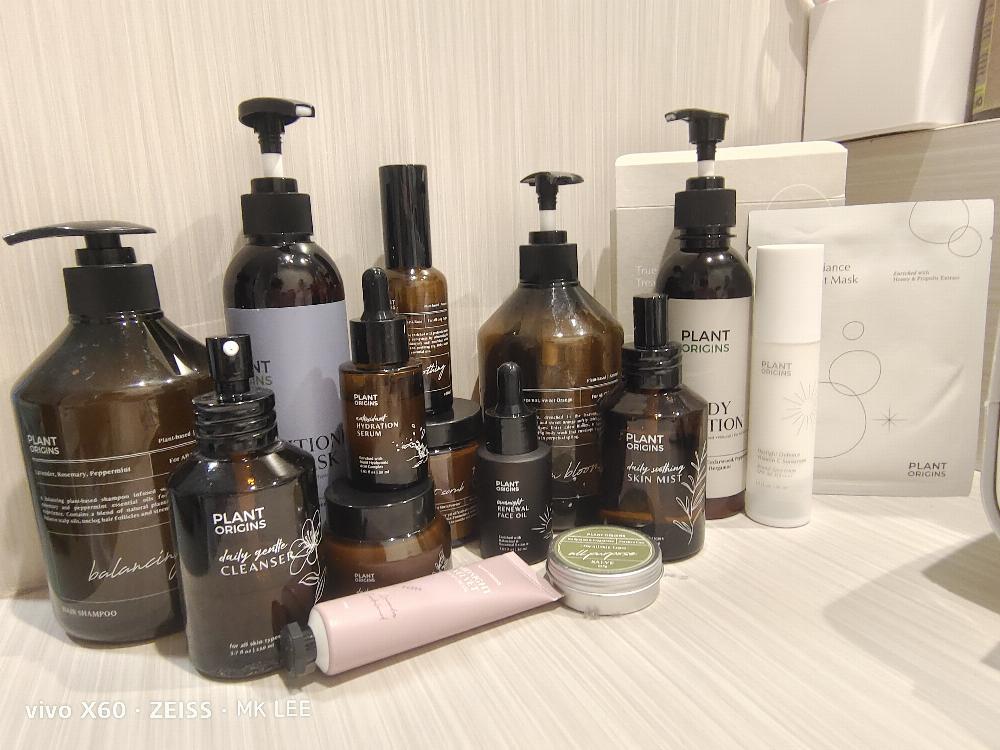 ---
Jas**** L from kuala lumpur, Kuala Lumpur
Posted 9 months ago
Foot Scrub
Just received, not yet use. pack in good condition. very satisfying
---
Neo* L I from Georgetown, Penang
Posted 1 year ago
Good
Smoothen heels very well
---
Plant Origins Reviving Foot Scrub
(100g)
RM 39.9 (Save 73%)
RM 150