Yogood
Yogood Wildberry Muesli Bar
(138g)
Retail :
RM 12.6
Selling : RM 12.6 (Save 0%)
(0% GST)
(
log in
for member pricing )
Muesli bar, dietary fibre,
about this products
Yogood Muesli Bars feature the delightful blend of cereals and fruits coated with creamy yogurt. The finest ingredients bring you a chewy, aromatic and delicious treat. Oligofructose helps increase intestinal bifidobacteria and helps maintain a good intestinal environment.
Each packet contains 6 individual bars. Each delicious bar is high in dietary fibre and contains less than 100 Calories, making it an ideal and convenient snack to satisfy your cravings anytime of the day. Strawberry Yoghurt Coated Muesli Bars
General Feature:
Yogood Blueberry & Cranberry Yoghurt Coated Muesli Bars 6 x 23g
Ingredients:
Roasted oat flakes 28%, yogurt cream 25.2% (sugar, vegetable oil, yogurt powder out of skimmed milk powder, whey powder, emulsifier: soy lecithin, acidifier: acid citric), cereal crisps 10.2% (wheat, rice and corn flour, wheat malt, salt), oligofructose syrup (oligofructose, glucose, fructose, sugar), glucose fructose syrup, vegetable oil, sugar, cornflakes (corn, salt, barley malt extract), maltodextrin, wheat flakes, apple juice, aroma, yogurt powder.
Storage Condition:
Please store in a cool dry place. Keep refrigerated for optimum serving.
.
Customers Also Bought
Cereal & Granola Bars
RM 12.70
RM 22.00 (Save 42%)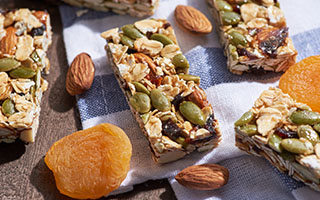 RM 12.70
RM 22.00 (Save 42%)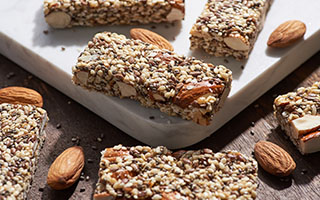 RM 12.70
RM 22.00 (Save 42%)
Breakfast
Health & Beauty
Home