Signature Market
Organic Cane Sugar Cube
(500g)
Selling : RM 9.9 (Save 23%)
(
log in
for member pricing )
Natural
About This Product
Sweet dreams are made of this. If you are a fan of our
Organic Raw Cane Sugar
then you'll be pleased to know that it now comes in Organic Cane Sugar Cubes for better control over your serving sizes. Made from 100% certified organic sugar cane juice, our cane sugar only undergoes extraction, clarification, evaporation and crystallization without addition of sulphur or bleaching and refining processes. This ensures that it retains as much of its nutritional value as possible without compromising on the familiar taste we love.
Here at Signature Market, we always prioritise your health. That is why we recommend that you cut out white sugar from your diet as much as possible and replace it with healthier options such as brown sugar and cane sugar. Do limit your intake of sugar to one tablespoon per cup of drink (as recommended by the Malaysian Dietary Guideline).
Country of Origin: Peru
What Does This Taste Like?
Sweet and with a slight toffee flavour.
Health Benefits
1. Cane sugar is converted into glucose in the blood which is then absorbed to provide energy at a cellular level. Glucose is absorbed at a slower rate than sucrose, thus reducing the likelihood of blood sugar level spikes.
2. Contains magnesium, phosphorous, calcium, potassium, iron and other trace minerals.
3. Raw cane sugar helps to revitalize, energize and hydrate the body after vigorous physical activity.
4. Contains higher levels of antioxidants than when compared to other sweeteners like refined sugar and corn syrup.
Usage Directions
Open packet and use according to preference.
How To Consume
As a substitute for white sugar. It can be used for baking, beverage preparation and in other recipes that call for sugar.
Ingredients
Organic cane sugar
Allergy Information
-None-
Storage Instructions
Store in an airtight container or in its original resealable bag to maintain freshness. Keep in a cool, dry place. Avoid exposure to sunlight or excessive heat.
Related Products
Ratings & Reviews
Share your feedback by reviewing this product. Help other shopper decide whether it's right for them.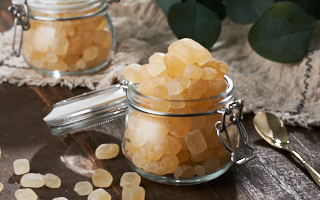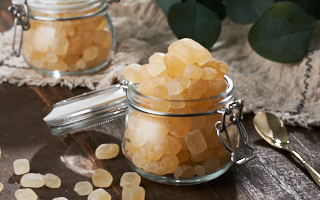 Organic Cane Sugar Cube
(500g)