Signature Market
Royal Enzyme Mixed Fruits & Nuts Bars (Bulk Pack)
(500g)
Selling : RM 35 (Save 30%)
(
log in
for member pricing )
Natural
about this snack
Packed with nutrients and flavour. The wonderful combination of dried fruits and nuts in a bar creates the perfect tea-time snack. Also Ideal for both hikers and sports enthusiasts, these energy chunks do not require heating during production and is made only from the finest ingredients.
Signature Snack Royal Enzyme Mixed Fruits & Nuts Bars are made from selected high quality seeds such as the pumpkin seeds and sunflower seeds. Besides, they also contain naturally sweet raisins, cranberries and enzyme vinegar. The combination of dried fruits and nuts in this bar was enriched by the presence of enzyme vinegar, it is not only tasty but also healthy. The amazing texture of dried fruits and taste of nuts will provide you with an amazing snacking experience.
Ingredients
Organic Raisin, Organic Pumpkin Seed, Cranberry, Organic Sunflower Seed, Organic Pineapple Enzyme Vinegar, Brown Sugar, Himalaya Crystal Rock Salt.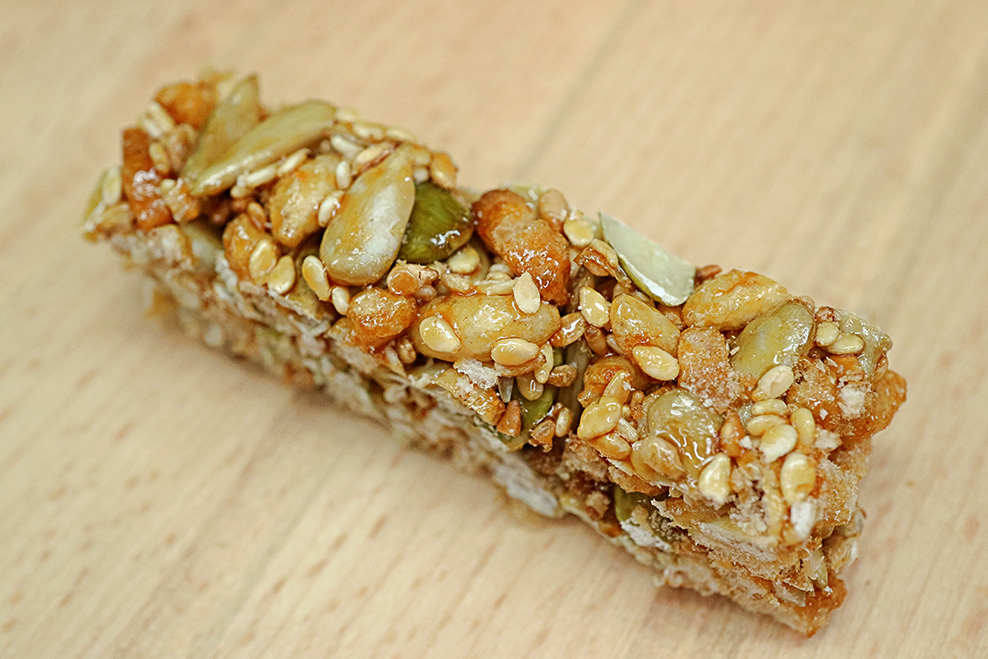 Related Products
Special
Signature Market
Food
Babies & Kids
Health & Beauty
Home