Free Good Night Sleep Room Spray Card*

About This Product

Tired of plain oat bars or single flavour nut bars? Mix it up with our Royal Enzyme Mixed Fruits & Nuts Bars instead! Made with a wholesome combination of dried fruits, nuts and seeds coated in a mixture of pineapple enzyme vinegar, brown sugar and Himalaya crystal rock salt, it's the perfect balance of both healthy and naturally sweet. Our bars are prepared without heat to retain all the natural nutrients in each ingredient and enriched with enzyme vinegar for better digestive health too. Our Royal Enzyme Mixed Fruits & Nuts Bars make for a healthy and convenient snack anytime, anywhere - whether you're adding them to your office drawer snack stash, your lunchbox, in your handbag or even when you're out hiking! Now available in a larger pack for your snacking pleasure.

Country of Origin: Malaysia

Ingredients
Organic Raisin, Organic Pumpkin Seed, Cranberry, Organic Sunflower Seed, Organic Pineapple Enzyme Vinegar, Brown Sugar, Himalaya Crystal Rock Salt.

Allergy Information
-None-

Storage Instructions
Store in an airtight container or in its original resealable bag to maintain freshness. Keep in a cool, dry place. Avoid exposure to sunlight or excessive heat.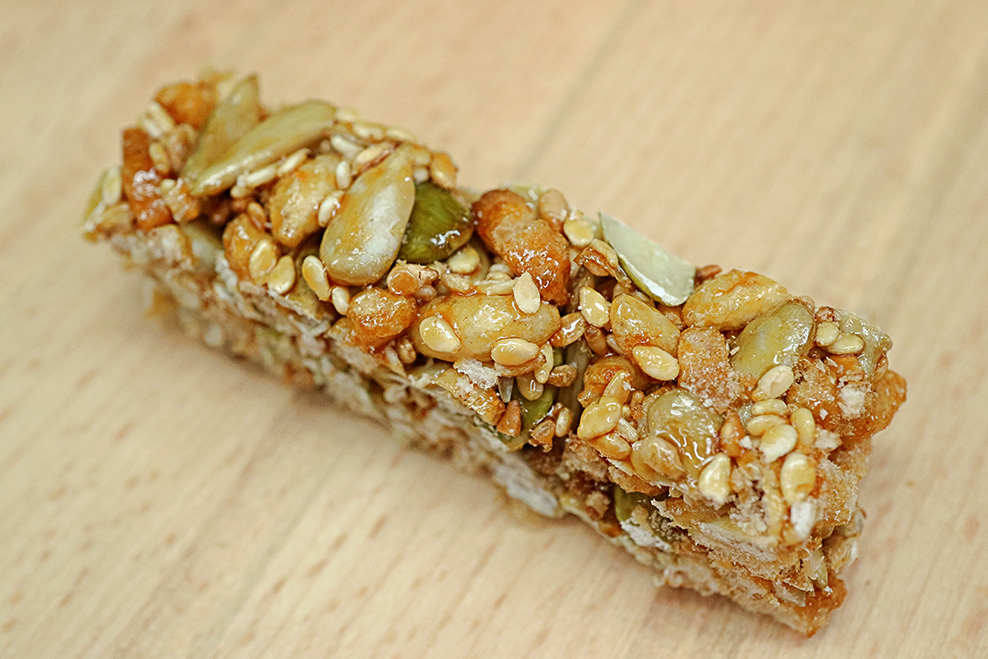 Ratings & Reviews
Share your feedback by reviewing this product. Help other shopper decide whether it's right for them.
nab**** from kuala lumpur, Kuala Lumpur | Posted 3 weeks ago
Emi** T from Selayang, Kuala Lumpur | Posted 1 month ago
Simply delicious
This snack exceeded by expectations ...
Pan* C L from Kuala Lumpur , Kuala Lumpur | Posted 1 month ago
nor******** a r from BATU CAVES, Selangor | Posted 2 months ago
Healthy bar
My fav snacking during diet
Suz******* from Shah Alam, Selangor | Posted 2 months ago
Good product
Good product
Anna Khoo from Johor Bahru, Johor | Posted 4 months ago
Crunchy bar
Taste good, easily eat more than one bar at a time
Lee Wei Choon (Peter) from Prai, Penang | Posted 4 months ago
A very healthy snack
I taste different from other energy bar because it won't dry my throat and my wife who has gastric problem found it friendly To her stomach and easy to digest.
Royal Enzyme Mixed Fruits & Nuts Bars (Bulk Pack)
(500g)