Free Delivery + Lifetime Membership

About This Product

Pressed for time but need to refuel? Re-energise with our White Sesame Energy Squares (Mix Nut) instead! Packed with a nutritious blend of seeds and puffed brown rice, these bite-sized squares aren't just a convenient and tasty on the go snack, they're roasted, processed with only natural seasonings and packed with plenty of vitamins and minerals. Rich in plant-based protein, polyunsaturated fats, vitamins and minerals, our White Sesame Energy Squares (Mix Nut) make for a great energy booster anytime, anywhere - whether you're adding them to your office drawer snack stash, your lunchbox, in your handbag or even when you're out hiking! Now available in a larger pack for your snacking pleasure.

Country of Origin: Malaysia

Ingredients
Pumpkin Seed, Sunflower Seed, Sesame Seed, Almond Powder, Puffed Brown Rice, Apple Cider Vinegar, Brown Sugar, Maltose and Himalayan Rock Salt.

Allergy Information
Contains nut products.

Storage Instructions
Store in an airtight container or in its original resealable bag to maintain freshness. Keep in a cool, dry place. Avoid exposure to sunlight or excessive heat.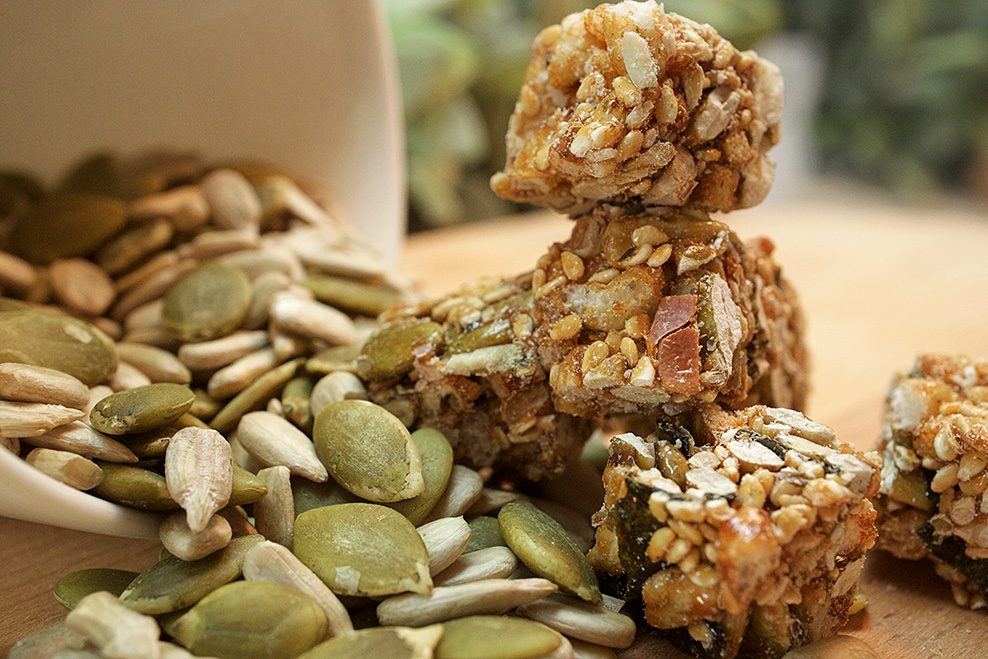 Ratings & Reviews
Share your feedback by reviewing this product. Help other shopper decide whether it's right for them.
LOW C W from Muar, Johor | Posted 3 weeks ago
GOOD
fast delivery, good taste
Tan S C from KL, Kuala Lumpur | Posted 1 month ago
Great tasting
Good and delicious.
Nor***** b M from Kuantan, Pahang | Posted 2 months ago
Yon* S Y from Kuala Lumpur, Kuala Lumpur | Posted 3 months ago
I love it
I bought the energy square with cashew nuts first and love them. I like this even more. Will buy again!
Ann** N T Y from Ipoh, Perak | Posted 4 months ago
White Sesame Energy Square (Mix Nut)
Fresh, crunchy & sweet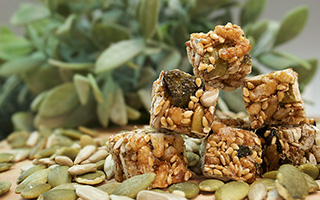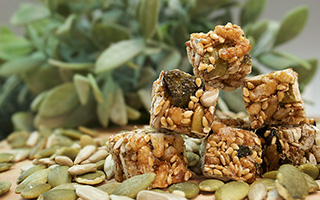 White Sesame Energy Square (Mix Nut) (Bulk Pack)
(500g)