Signature Market
Barbecue Peanut Crunch
(130g)
OUT OF STOCK
Selling : RM 10 (Save 9%)
(
log in
for member pricing )
Natural
About This Product
Do you love the smoky aroma of BBQ sauce? Do you appreciate hints of sweet, smoky and savoury in your snacks but don't want all the nasty MSG and artificial additives? Do you love peanuts more than an elephant? You're in luck then. Introducing our Barbecue Peanut Crunch, a savoury-sweet snack of roasted peanuts, smothered with an addictively crunchy coating and seasoned with smoky barbecue seasoning that will get your tongue itching for more of that elusive flavour. But why believe us? Try it yourself today.
Country of Origin: Malaysia
What Does This Taste Like?
Crunchy and savoury with a savoury smoky barbecue flavour.
Health Benefits
1. Roasted not fried to preserve the nutrients of the nuts.
2. Rich in vitamin E, vitamin B3, phosphorous, zinc, niacin, magnesium and manganese.
3. Approximately half of the fat in peanuts is made up of oleic acid, a healthy type of monounsaturated fat also found in high amounts in olive oil. Oleic acid has been linked to several health benefits, such as improved insulin sensitivity.
4. The monounsaturated fats contained in peanuts are essential for heart health.
5. Rich in antioxidants.
6. Peanuts help promote satiety due to their protein and fibre content.
Usage Directions
Open packet and consume.
How To Consume
1. Open packet and consume directly.
2. Sprinkle over salads or even main meals for a delightful crunch and boost of nutrients.
3. Add to a bowl of milk/yoghurt and fresh fruit for a healthy snack.
4. Top your acai bowl or dessert with a handful of peanuts for a more filling snack.
Ingredients
Peanut, Sugar, Modified Tapioca Starch, Wheat Flour, Glutinous Flour, Palm Oil, Natural Barbecue Seasoning.
Allergy Information
Contains nut and wheat products.
Storage Instructions
Store in an airtight container or in its original resealable bag to maintain freshness. Keep in a cool, dry place. Avoid exposure to sunlight or excessive heat. Best consumed within 2 weeks after opening.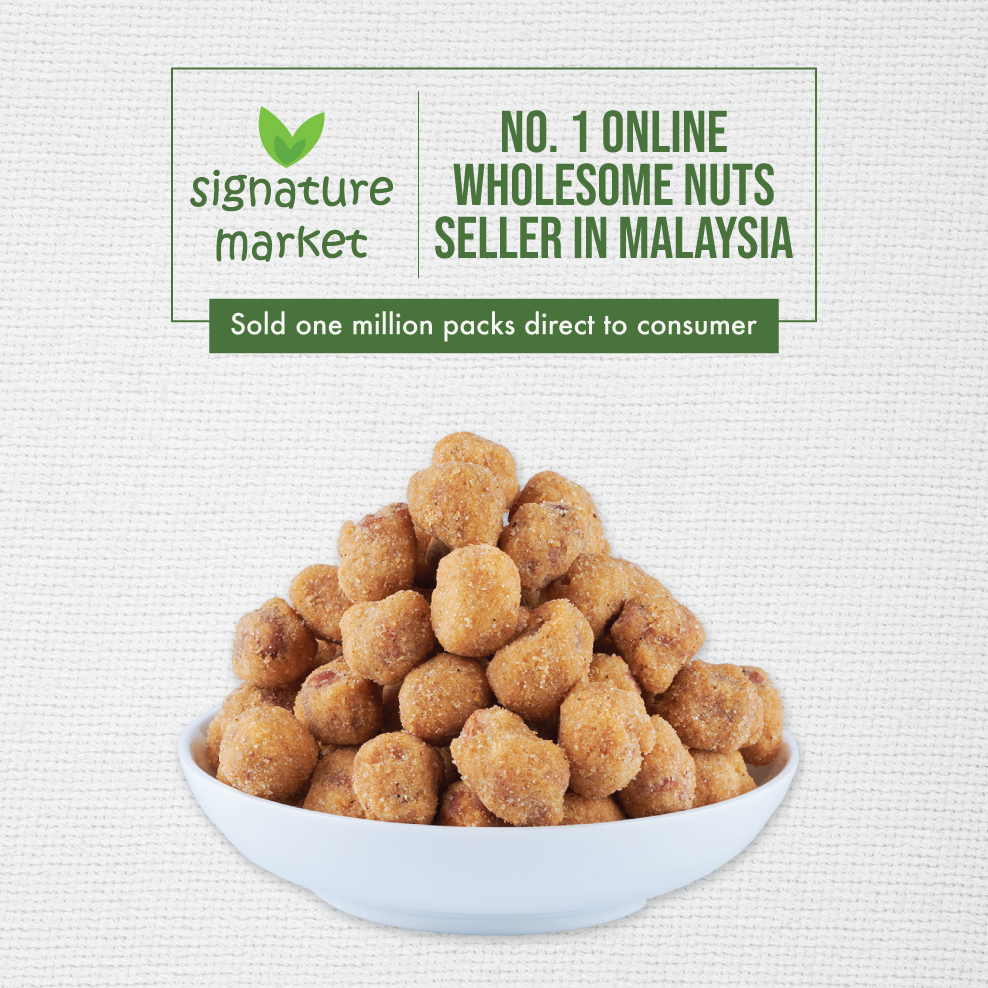 Related Products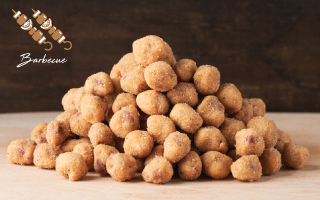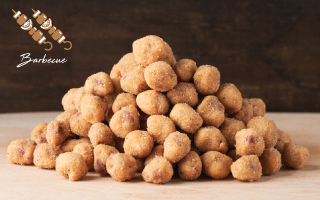 Barbecue Peanut Crunch
(130g)