Free Hair Shampoo with any purchase*
Signature Market
Organic Black Sesame Seeds
(200g)
Retail : RM 16.8
Member : RM 6.9 (Save 58%)


About This Product
Organic, Non-GMO, Premium Quality

Country of Origin: Canada

Organic Black Sesame Seeds are the dry mature seeds of Sesamum indicum L., a plant under the genus Sesamum of the family Pedaliaceae. This plants are usually harvested during autumn when the fruits at the peak of their ripeness. And next dry them in the sun, knock out of the seeds, remove impurities, and then dry in the sun once again. Black sesame seed is one of the highest oil contents of any seed. It contains a lot of healthy and good fatty acids. With a rich, nutty flavor, it is a common ingredient in cuisines across the world.

What's so special about Signature Snack Organic Black Sesame Seeds?
Signature Snack Organic Black Sesame Seeds are an excellent source of many essential minerals as well as a very good source of vitamin B1 (thiamin) and dietary fiber. Besides, it is also a good source of of magnesium and calcium. These nutrients are important essential minerals that help regulate blood pressure and support bone health. The sesamin and melanin inside can helps to strengthen kidney, liver functions, darken one's hair and beautify skin. It is also an excellent source of iron, protein and healthy fatty acid.

How to do you serve Signature Snack Organic Black Sesame Seeds?
Sesame seeds can be used as an ingredients for bakery products. It also can be added into your daily meal such as porridge, desserts, beverages or spread on your bread. It also can make it become powder for daily consumption.

Certified Halal
This product has been certified as halal by JAKIM.

Related Products
Ratings & Reviews
Share your feedback by reviewing this product. Help other shopper decide whether it's right for them.
Teo* L L from Ulu Tiram, Johor | Posted 1 month ago
Thanks seller
Thanks seller
Teo a P from Gelugor, Penang | Posted 2 months ago
Reorder
Bought few times, good quality
Mei W from Kajang, Selangor | Posted 4 months ago
Not sure..
Not very fragrant upon roasting. But good price.
Tan X M from SUNGAI SIPUT (U), Perak | Posted 5 months ago
Loo G C from Taiping, Perak | Posted 6 months ago
Kay A from Melaka, Melaka | Posted 7 months ago
Efficient service and product is fresh
Product fresh
Els** l from Desa petaling, Kuala Lumpur | Posted 7 months ago
Always the best choice
This is a repeat order... Signature market has always been my number 1 choice to get good quality organic products with reasonable price.
ELA*** Y from SIMPANG, Perak | Posted 9 months ago
good product
fresh and very responsible seller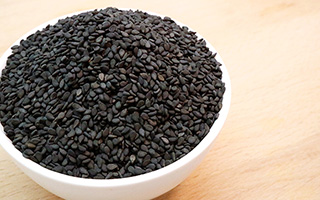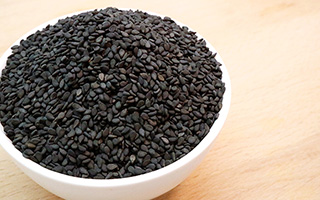 Organic Black Sesame Seeds
(200g)