Signature Market
3-Tier Protein Shaker
(500ml)
Retail :
RM 69.9
Selling : RM 69.9 (Save 0%)
(
log in
for member pricing )
BPA-Free
About This Product
Your protein shaker often becomes your next best friend on your journey to achieve a lean, mean silhouette. But if you're starting to notice your bag bulging from keeping separate containers for your daily helpings of protein or you're having trouble rooting around in your bag for your supplements, then we've got just the solution for you.
Introducing our 3-Tier Protein Shaker, a bottle that combines the ease of carrying your protein shake and supplements all in one bottle with extra space to spare for an additional helping of protein powder. Made with BPA-free material, it features 3 compartments which include the main bottle body (500ml capacity), a powder compartment for your protein powder and a storage compartment for supplements. The main body of the bottle includes an anti-slip design for a better grip on your beverage while the stainless steel agitator spring on the underside of the lid helps to keep your shakes smooth and lump-free. This lightweight bottle allows you to mix your favourite protein or organic beverages with ease. Simply add your powdered beverage of choice and water as per instructions and shake away! It's that simple. Add this to your cart today and start shaking your way to a healthier you.
Health Benefits
1. The body can easily absorb nutrients in liquid form.
2. It's a quick supplement for meals and is ready in an instant.
3. Easier to track the number of calories you're ingesting as you'll have to measure the amount of powdered beverage/protein powder used.
4. A good reminder to remember to consume your daily supplements.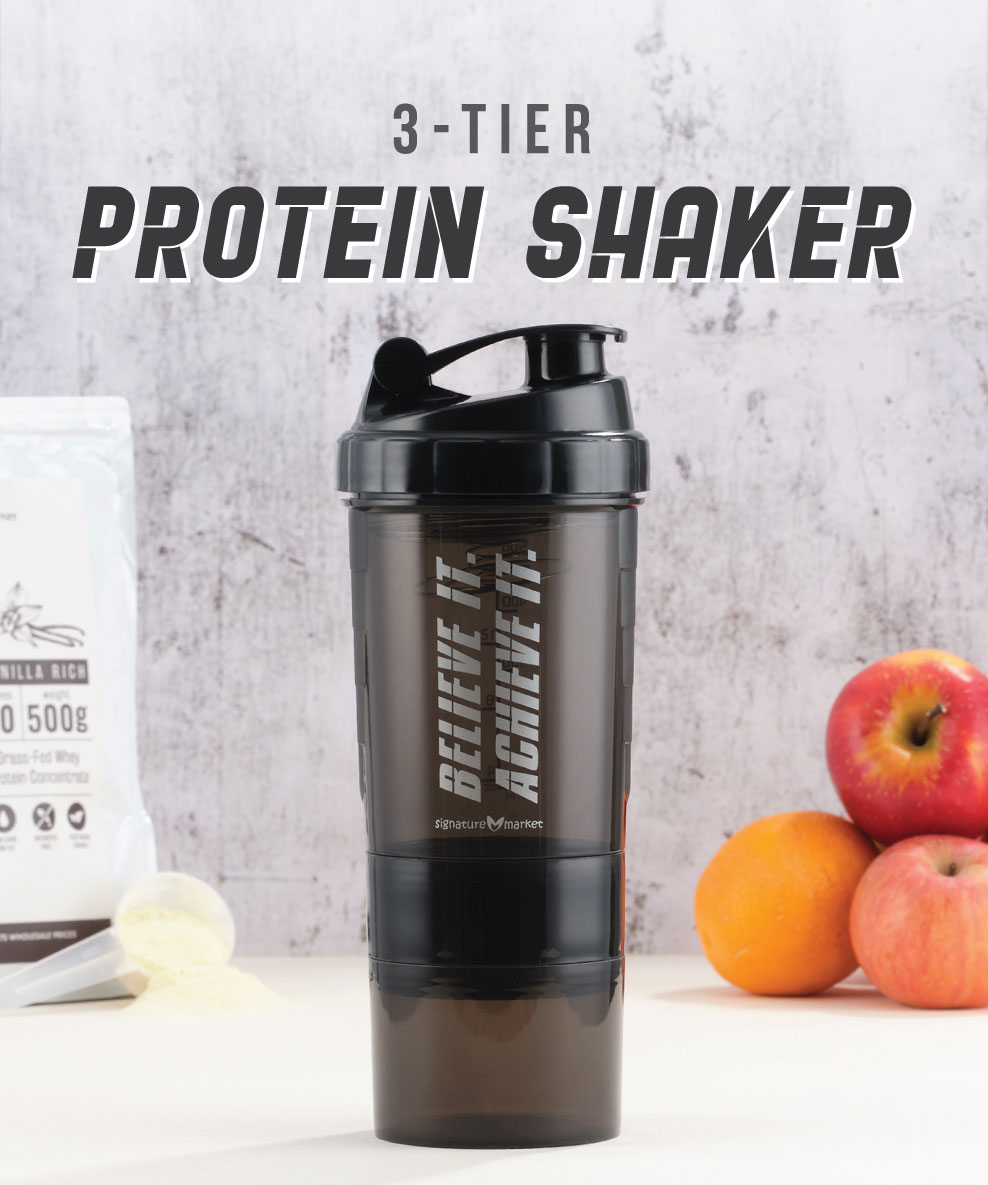 Related Products
Related Blogs
Ratings & Reviews
Share your feedback by reviewing this product. Help other shopper decide whether it's right for them.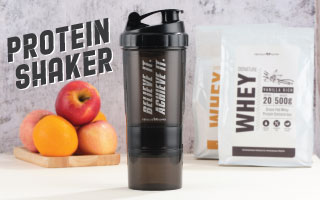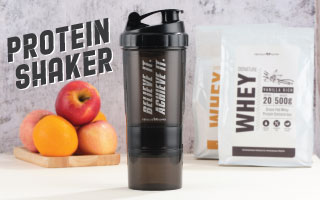 3-Tier Protein Shaker
(500ml)