Signature Market
Golden Buttery Breadsticks
(10 sticks)
Selling : RM 12 (Save 26%)
(
log in
for member pricing )

About This Product

Didn't jump on the bread-baking bandwagon during MCO? Don't worry if you haven't because we've got the next best thing since sliced bread, even if we do say so ourselves - Golden Buttery Breadsticks. Crunchy, sweet and buttery breadsticks baked till golden brown, dusted lightly with sugar, they go perfectly with your daily mug of tea or coffee. Our Golden Buttery Breadsticks are made with quality ingredients such as imported New Zealand butter and oven baked for a crispier and less oily finish.

Country of Origin: Malaysia

Ingredients
Flour, Yeast, Egg, Milk, Sugar, Butter, Salt.

Allergy Information
Contains egg, yeast and dairy products.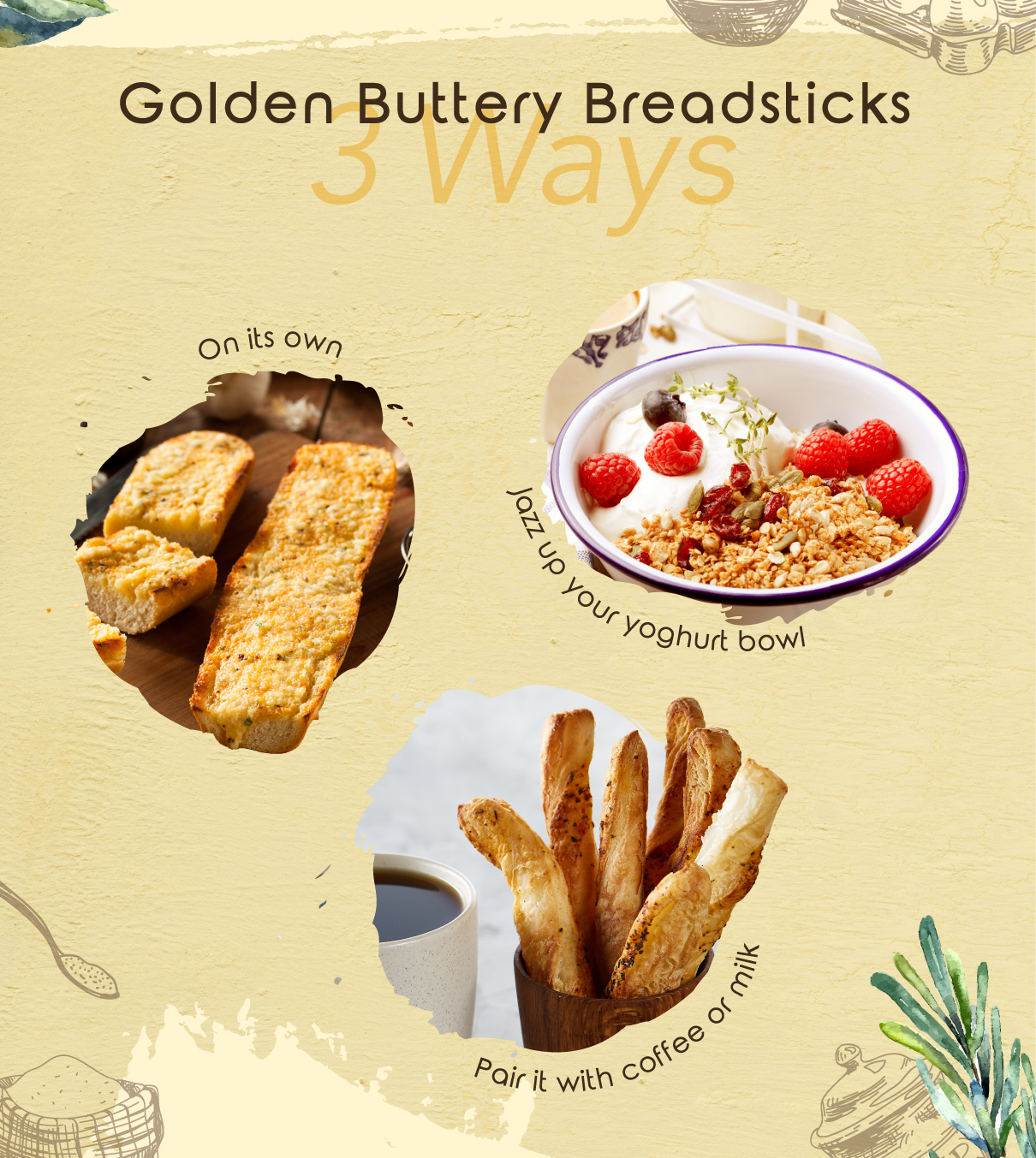 Related Products
Ratings & Reviews
Share your feedback by reviewing this product. Help other shopper decide whether it's right for them.
chi**** w from Kuala Lumpur, Kuala Lumpur | Posted 2 days ago
buttery breadsticks
a little too sweet for me but then again i tried the herbed garlic which is tastes just right
Rac*** H from Petaling Jaya, Selangor | Posted 1 month ago
Golden Buttery Breadsticks
It's delicious:)
Gra** C from Bandar Baru Bangi, Selangor | Posted 1 month ago
Golden buttery breadsticks
I love butter and since its buttery breadsticks, i will enjoyed it!
Golden Buttery Breadsticks
(10 sticks)