Plant Origins
Plant Origins Home Sweet Home Aromatherapy Bundle
(7 units)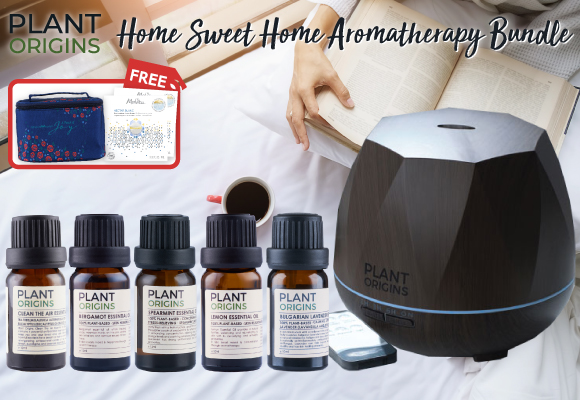 Selling : RM 300 (Save 59%)
(
log in
for member pricing )
Natural Remedy
About this product
They say home is where the heart is. A place of shelter, unconditional love, nostalgic memories and sweet moments, our homes are where we run to after a tough day regardless of how old we are. Whether you're still living at home with your family or have struck out on your own, Plant Origins will help you recreate the cosy comfort of your home wherever you may be. Our Plant Origins Home Sweet Home Aromatherapy Bundle comprises a versatile collection of essential oils to help freshen, uplift and soothe as well as one unit of our exclusive Floral Cosmetic Bag. Add it to your own aromatherapy collection for an uplifting experience or gift it to your parents as a little thank you present for the care they've shown you over the years.
This set includes:
Plant Origins Aromatherapy Diffuser With Remote (550ml)
Plant Origins Clean The Air essential oil blend
Plant Origins Bergamot essential oil
Plant Origins Spearmint essential oil
Plant Origins Lemon essential oil
Plant Origins Bulgarian Lavender essential oil
Signature Market Floral Cosmetics Bag
Melvita Samples of Nectar Brightening Duo (2 unit)
Cautions
Do not use undiluted on skin. Discontinue use if skin irritation occurs.
Consult a physician before use if pregnant, nursing or under doctor's care.
Keep away from children.
Storage Instructions
Store in a cool, dry place. Keep away from heat and direct sunlight.
Related Products
Related Blogs
Ratings & Reviews
Share your feedback by reviewing this product. Help other shopper decide whether it's right for them.
Plant Origins Home Sweet Home Aromatherapy Bundle
(7 units)