Free Hair Shampoo with any purchase*
Signature Market
Hainanese Heritage Kaya Spread
(280g)
Retail : RM 18
Member : RM 12 (Save 33%)


About This Product

Rich, sweet and coconutty, kaya is a childhood treat that many of us remember with fondness. Typically eaten slathered on a crusty slice of toast with or without a generous layer of butter, kaya is as much a part of the Malaysian breakfast menu as nasi lemak. Unfortunately, commercially available kaya often contains a plethora of artificial flavourings, colourings and preservatives. So, what do you do when you've been craving that authentic, old-style kaya but simply have no idea or time to make it yourself? You click 'add to cart' on our Hainanese Heritage Kaya Spread, that's what. Our kaya is based on the traditional recipe for this delish Malaysian breakfast staple: coconut milk and natural pandan extract for the rich flavour and aroma, eggs for the smooth, custardy texture - all combined together for a taste that reminds you of home.

Country of Origin: Malaysia

Ingredients
Sugar, Coconut Milk, Egg, Pandan Leaves Extract, Caramel.

Allergy Information
Contains eggs.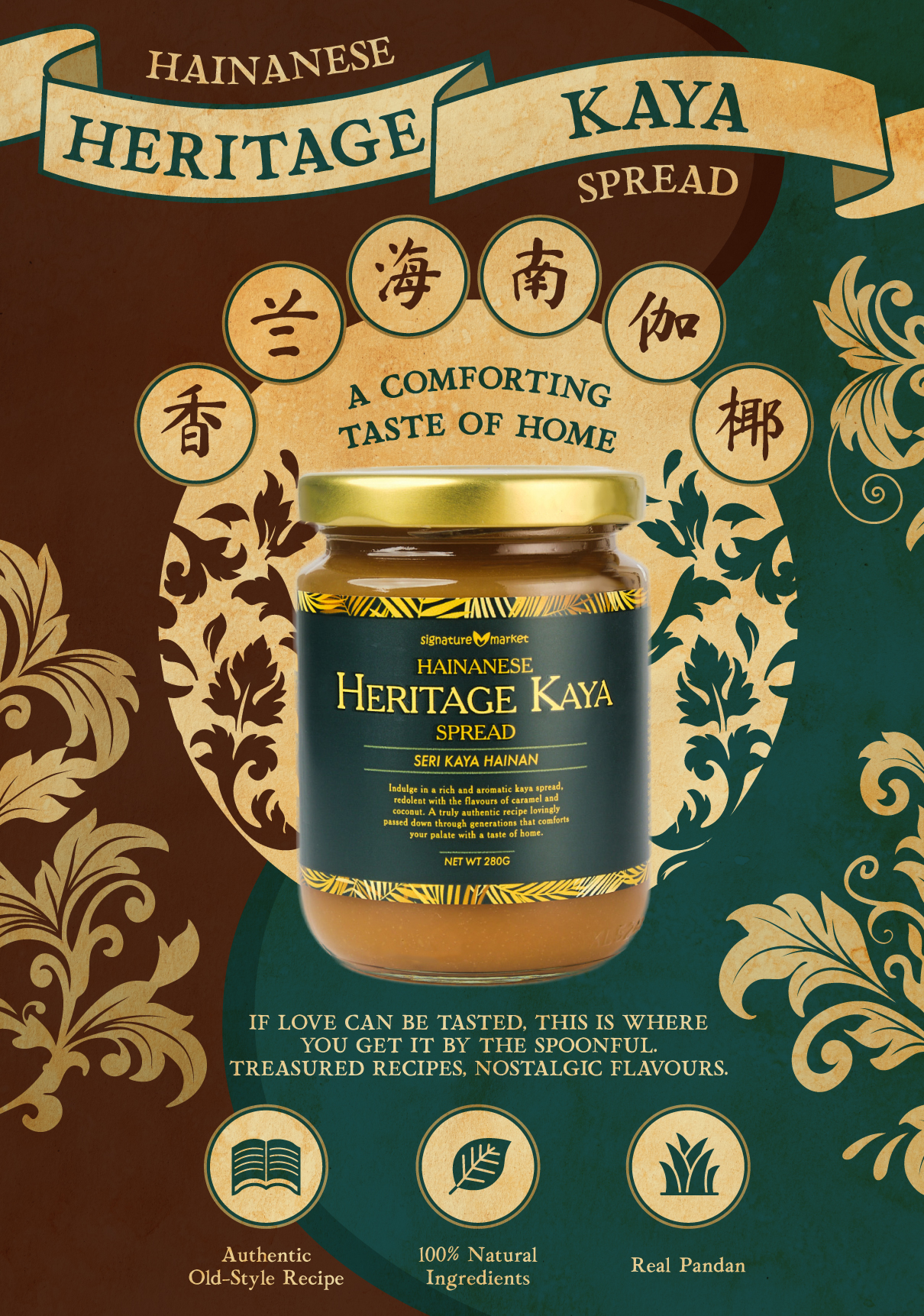 Related Products
Ratings & Reviews
Share your feedback by reviewing this product. Help other shopper decide whether it's right for them.
Ger****** L P from Kuala Lumpur, Kuala Lumpur | Posted 3 weeks ago
Hainanese Heritage Kaya spread
Received in good condition
Saf**** b m s from Bandar Seri jempol, Negeri Sembilan | Posted
Good
Delicious 😋 😋 😋 taste like usual but the difference is, its healthier and 1 like it
Ee S C from Seri Manjung, Perak | Posted 1 month ago
Hainanese Heritage Kaya Spread
(280g)