Free Hair Shampoo with any purchase*
Plant Origins
Plant Origins Wonder Hair Care Set
(2 units)
Retail : RM 300
Member : RM 60 (Save 80%)


About This Product

Have you been looking for the perfect hair care products for you or your family? Or that your sensitive, itchy and oily scalp have been troubling you since forever? We have found your solution with this hair care set that will give you the tender loving care (TLC) you need.

It is known that a healthy scalp is the key to stronger, nourished hair and our Plant Origins Wonder Hair Care Set will give you exactly that because it works wonders ✨ Our products are formulated with hypoallergenic formula; free from parabens, harsh chemicals or harmful ingredients. Only 100% natural fragrance which makes it suitable for all hair types. Start off your hair care routine with Plant Origins Hair Shampoo that helps to balance scalp oils, unclog hair follicles and strengthen hair roots. After a hydrating and nourishing session of washing the impurities away, it is also important to condition your hair with Plant Origins Conditioning Hair Mask. Similar to the fragrance of our hair shampoo, it has a relaxing scent bouquet of lavender, rosemary and peppermint essential oils. It targets dry, damaged and frizzy hair with intense moisturising and strengthening power for a healthier scalp and lustrous hair.

Storage Store in a cool & dry place, away from heat & direct sunlight.

Special note: *Pictures shown are for illustration purposes only, decorative items are not included.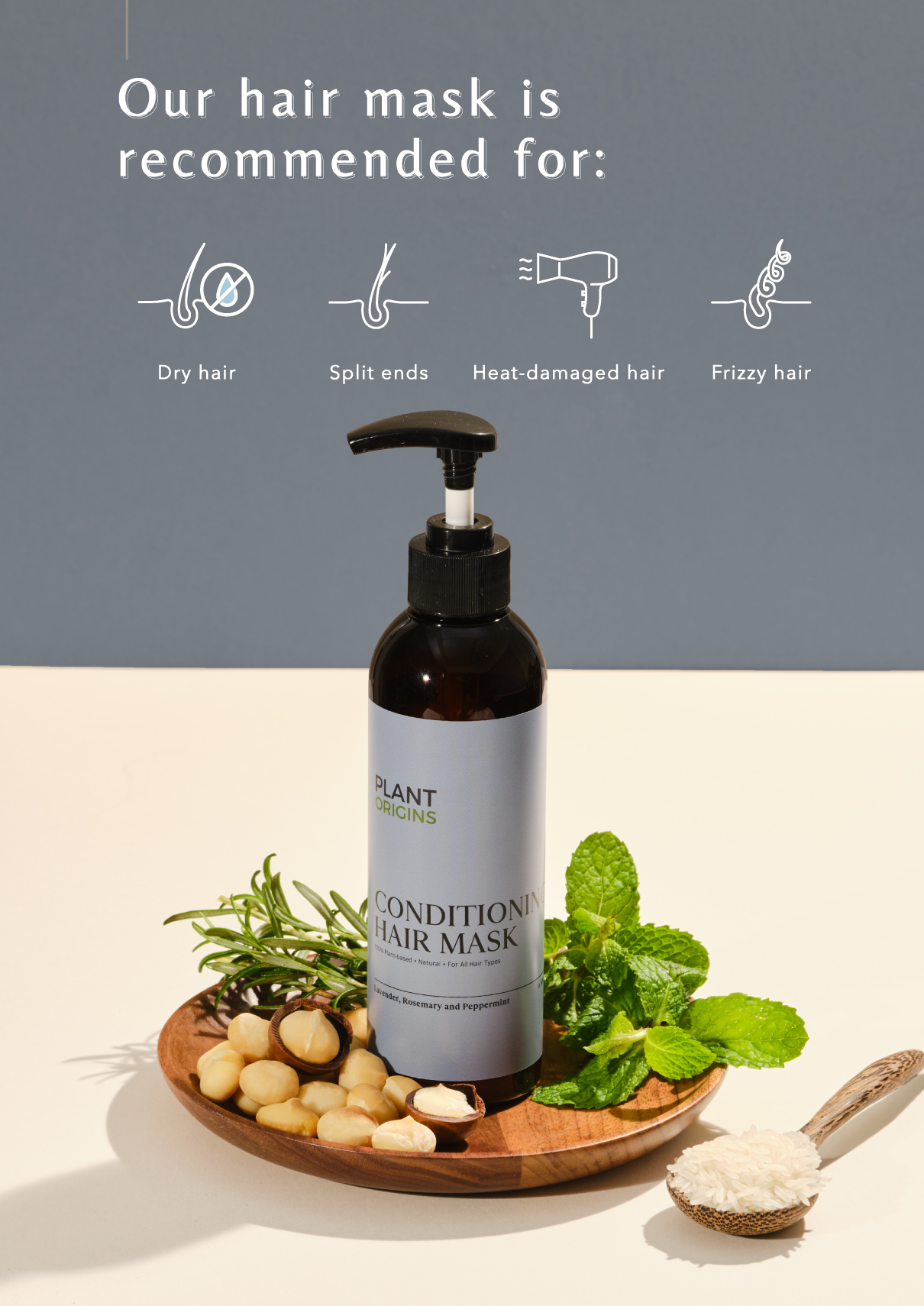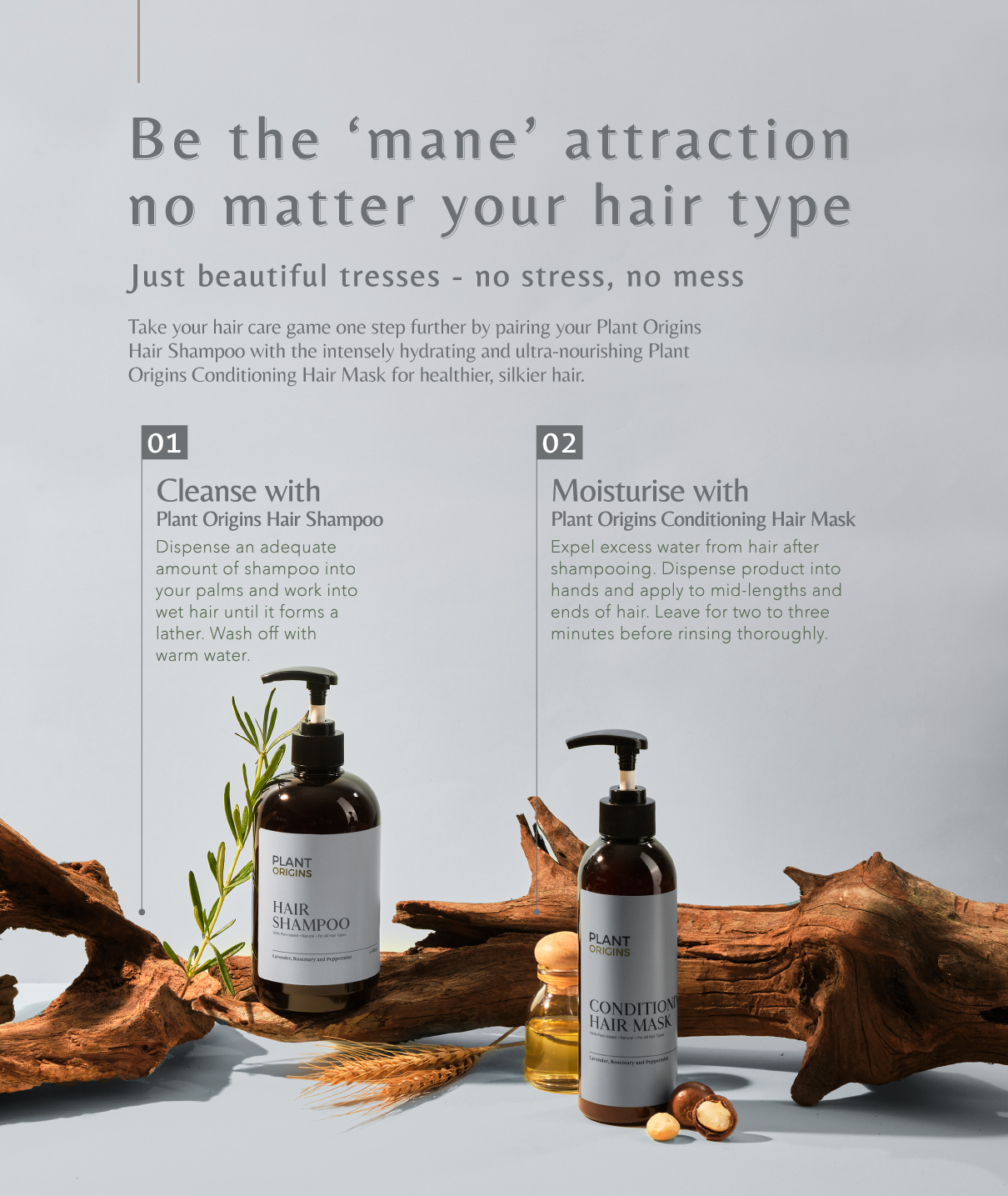 Related Products
Ratings & Reviews
Share your feedback by reviewing this product. Help other shopper decide whether it's right for them.
Plant Origins Wonder Hair Care Set
(2 units)