Health Paradise
Health Paradise Organic Crispy Buckwheat Flakes
(300g)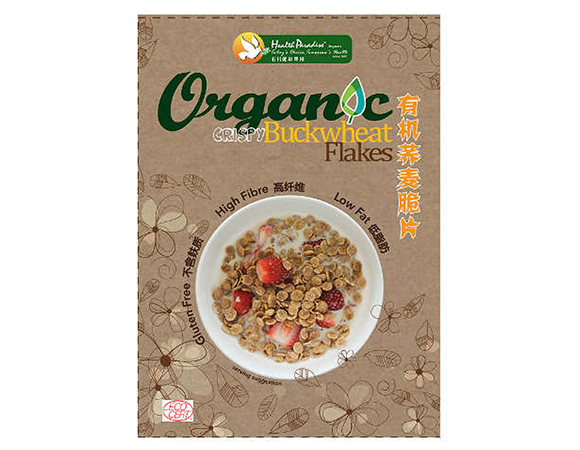 Retail :
RM 12.6
Selling : RM 12.6 (Save 0%)
(0% GST)
(
log in
for member pricing )
Organic
about this product
Certified Organic, Premium Quality
Organic Crispy Buckwheat Flakes is the healthy choice for you as the breakfast cereal. It is high fiber, low fat and gluten free.
About Health Paradise
Health paradise is established since 1997, the first organic wholesaler in South East Asia to be certified by NASAA in the repackaging of certified organic products and first organic wholesaler to be certified halal by JAKIM.
As a pioneer in importing bulk certified organic products for repacking and distribution, we ensure all organic products are labelled and re-packed legally. we are certified under the National Association for Sustainable Licensee which is licensed to re-pack and label organic products.
Ingredients:
Organic Crispy Buckwheat Flakes
Customers Also Bought
Cereal & Granola Bars
Breakfast
Health & Beauty
Home