Free Delivery + Lifetime Membership
Signature Market
Dubai Premium Peanut Barley Bar
(12g x 15 pieces)
Retail : RM 16
Member : RM 10 (Save 37%)


About This Product

Crunchy, sweet and nutty on the inside, soft and melt-in-your-mouth on the outside - our Dubai Premium Peanut Barley Bars are a soft chewy treat that's great for peanut lovers! Its soft centre is made from peanut and barley paste and it is fully wrapped in a delicate layer of popiah skin for a layer that melts on your tongue. Although peanuts get a bad rep for being fattening, they actually contain far more vitamins and minerals than they are given credit for. When consumed in moderation, peanuts are a delicious and easy way to enjoy the wealth of vitamin E, heart-healthy monounsaturated fats and many other essential nutrients.

Country of Origin: UAE

Ingredients
Peanut, Barley, Sugar, Flour.

Allergy Information
Contains nut products.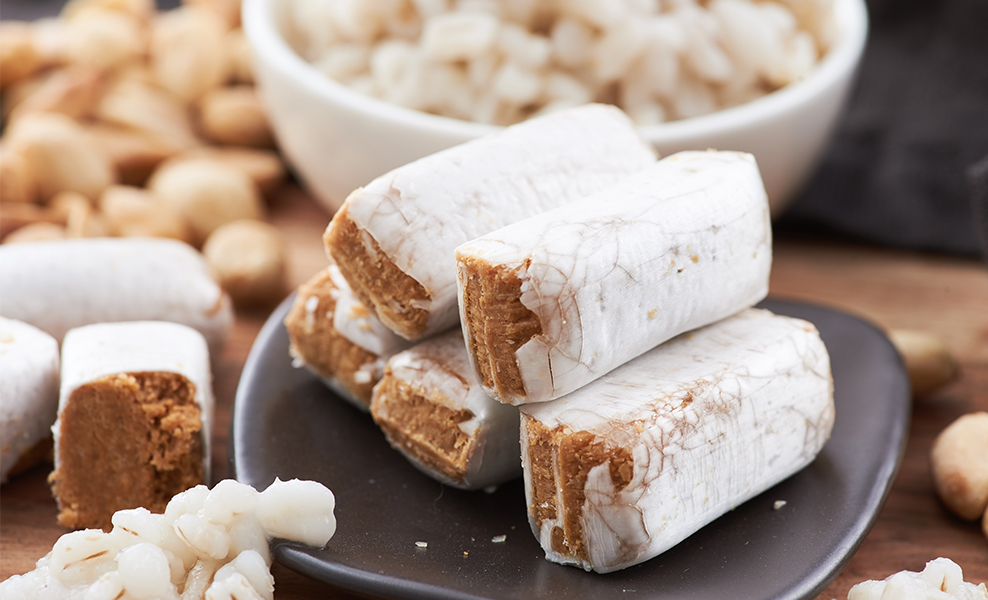 Related Products
Ratings & Reviews
Share your feedback by reviewing this product. Help other shopper decide whether it's right for them.
Tan M C from Johor Bahru, Johor | Posted 2 weeks ago
Dubai Premium Peanut Barley Bar
Taste good, crunchy with real peanut ingredients. Loved both by the young & adults. Quite sweet though & for diabetics, best to control the consumption
NUR**** M O from TAIPING, Perak | Posted 3 weeks ago
Nab**** I from Marang, Terengganu | Posted 1 month ago
The**** T A S from Kuala Lumpur, Kuala Lumpur | Posted 1 month ago
I like this! Will buy again
Taste like the prawn brand peanut candy just that the coating is not overly sweet.
Tan R Y from Kuala Lumpur, Kuala Lumpur | Posted 1 month ago
Regular CNY Peanut Bars
You know the Peanut Bars that comes in colourful transparent plastic? Yeah, it tastes like those except the price is higher. It does satisfy my peanut craving, but I probably won't buy it again because of the price!
kim c k from Cheras, Selangor | Posted 1 month ago
Fresh
Fresh and not that sweet
Sar** from Petaling Jaya, Selangor | Posted 3 months ago
Best Ever!
Have been buying this product many times and it tastes so good and it's really addictive!
Poh k l from Kuala Lumpur, Kuala Lumpur | Posted 4 months ago
Ong K A from Puchong, Selangor | Posted 4 months ago
Was expecting chewy but just crunchy
It's like a peanut butter bar. It's really good still a nice snack if you like peanuts.
FOO Y L E from PERMATANG PAUH, Penang | Posted 5 months ago
love the texture
can taste a bit barley texture as well
Kel** from Klang , Selangor | Posted 5 months ago
SIT* Q Z from DESA PANDAN, Kuala Lumpur | Posted 5 months ago
Favourite!
I can't even remember how many packets I've bought. So good. I even gave this as gifts to friends because good things are meant to be shared !
Cha* C F from Tanah Merah, Kelantan | Posted 5 months ago
😋 yummy
That is amazing!!
Dubai Premium Peanut Barley Bar
(12g x 15 pieces)