Signature Market
75% Dark Velvet Chocolate
(5g x 10pcs)
Selling : RM 16 (Save 15%)
(
log in
for member pricing )
Gourmet Snack
About This Product
With a rich bittersweet flavour and velvety smooth texture, our bite-sized individually packaged chocolate bites is every chocoholic's dream. Introducing our 75% Dark Velvet Chocolate, an irresistible snack-sized chocolate treat that's decadent flavour-wise but great for your mood and heart! Dark chocolate has long been touted as the healthier option when it comes to the other varieties of chocolate (we're looking at you milk choc and white choc!), with health benefits such as metabolism boosting properties, tryptophan to help uplift your mood and improve sleep quality, polyphenols to reduce the risk of cardiovascular disease and antioxidants which may even help improve your complexion. Whether you turn to chocolate to get you through a rough day or purely for the enjoyment of its indulgent flavour and texture, our 75% Dark Velvet Chocolate is sure to be your new favourite. It's even individually packed so you have the option of a pick-me-up treat wherever you go!
Country of Origin: Malaysia
Ingredients
Cocoa Mass, Organic Cane Sugar, Cocoa Butter.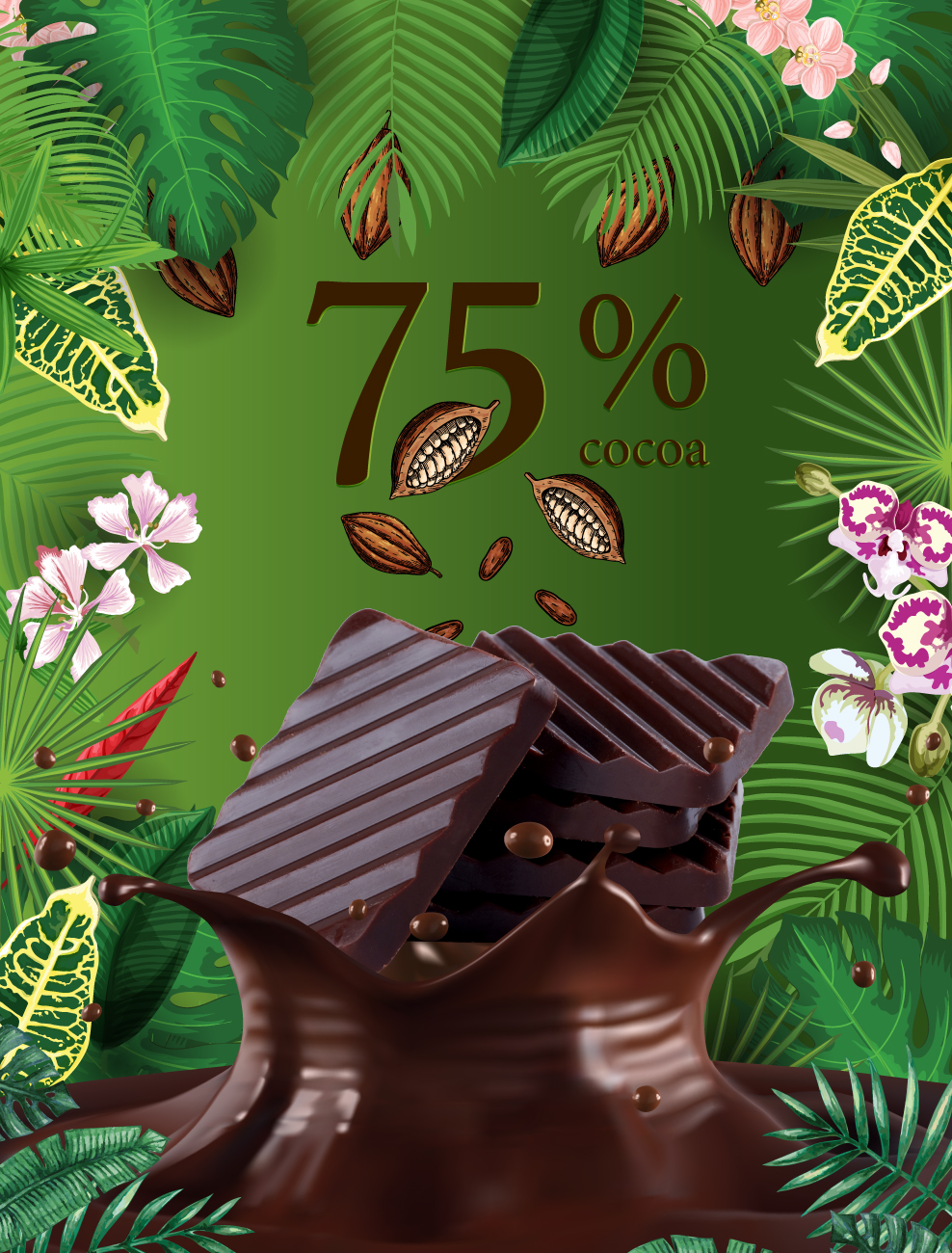 Related Products
75% Dark Velvet Chocolate
(5g x 10pcs)