Free Chunky Peanut Butter *
Signature Market
Peppermint Dark Chocolate Chip Cookies
(150g)
Retail : RM 20
Member : RM 14 (Save 30%)


About This Product

Nothing is as timeless as a good, perfectly buttery chocolate chip cookie that simply melts in your mouth - but why stop at good when you can up the cookie game a notch with just a hint of mint? Introducing our Peppermint Dark Chocolate Chip Cookies, a delicious crumbly mouthful of decadent dark chocolate chips, crunchy cookie and refreshing mint from high quality imported pure mint extract. An irresistible combo of everything you're looking for in a mint chocolate chip ice cream and cookie all in one delectable form!

Country of Origin: Malaysia

Ingredients
Butter, Brown Sugar, White Sugar, Eggs, Flour, Baking Soda, Salt, Chocolate Chips, Mint Extract.

Allergy Information
Contains dairy and egg products.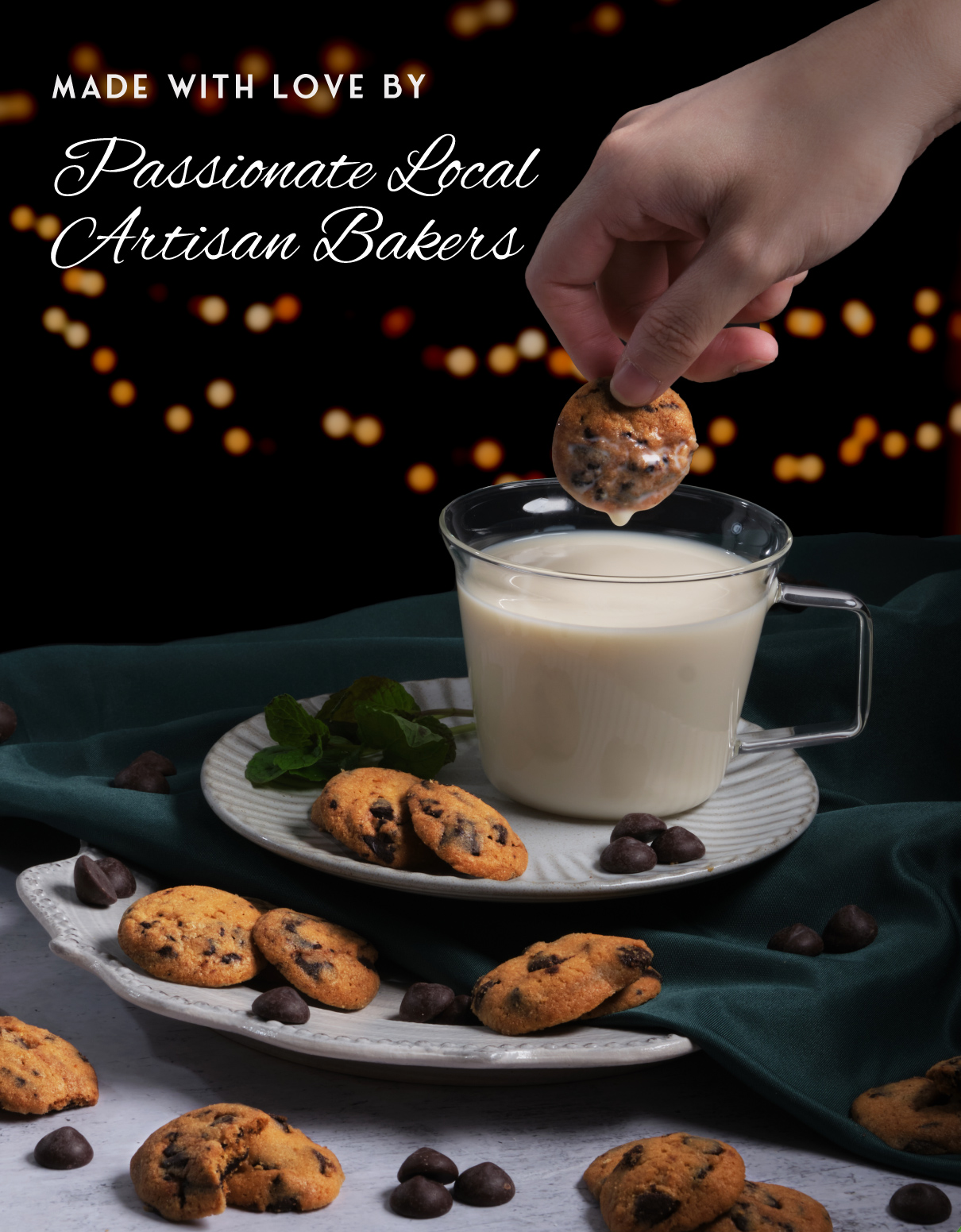 Related Products
Ratings & Reviews
Share your feedback by reviewing this product. Help other shopper decide whether it's right for them.
Ela*** Y I L from Cheras , Kuala Lumpur | Posted 5 days ago
Fresh and tasty
The cookies is fresh and good taste, my kids enjoyed it. Yummy
Ahm** N Z Z from Shah Alam, Selangor | Posted 5 days ago
peppermint dark choc
Penghantaran cepat. tapi cookies mudah hancur. harap dapat improve di masa hadapan
Ter*** W from Perai, Penang | Posted 6 days ago
Ter*** W from Perai, Penang | Posted 2 weeks ago
Delicious
Delivery fast n well packed
Van**** W from Petaling Jaya, Selangor | Posted 3 weeks ago
Overwhelming Mint
I love peppermint chocolate flavour, but this was like eating toothpaste. It's nice,, but if only the mint wasn't overwhelming....could barely taste the chocolate and the real cookie looks absolutely nothing like the suggested pictures (even if I know it's for illustration purposes...but the sizing and chips are way off)
Jes**** from KEPONG, Selangor | Posted 3 weeks ago
Nice nice nice
I love it .. Will buy again
Mei Y K from Rawang, Selangor | Posted 4 weeks ago
taste and size
taste superb, size of the cookies just perfect
Yeo* j from Kajang, Selangor | Posted 1 month ago
Peppermintttt
I like this taste so much. Just taste like the peppermint choco ice cream.
Peppermint Dark Chocolate Chip Cookies
(150g)