Signature Market
Purple Sweet Potato Blackcurrant Oat Cookies
(180g)
Selling : RM 14 (Save 30%)
(
log in
for member pricing )

About This Product

Our Purple Sweet Potato Blackcurrant Oat Cookies may be a mouthful to pronounce but it's a delicious mouthful even if we do say so ourselves! Have your cookie and eat it with our healthy and delicious take on the traditional oat cookie. Soft and crumbly with a delicate and natural sweetness of purple sweet potato and oats, our cookies are also generously studded with antioxidant-rich blackcurrants for the perfect balance of sweet and tart. Worried about sudden spikes in your blood sugar? Don't be! Our Purple Sweet Potato Blackcurrant Oat Cookies are made from low GI ingredients that will keep you full till your next meal without the blood sugar rollercoaster so add them to your cart today.

Country of Origin: Malaysia

Ingredients
Low Refined Flour, Purple Sweet Potato, Instant Oat Crisp, Brown Sugar, Black Oat, Oat Germ Powder, Dried Blackcurrant, Himalayan Rock Salt, Vegetable Oil.


Buy 2 Get Free Gift + RM0.88 Rebate
Related Products
Ratings & Reviews
Share your feedback by reviewing this product. Help other shopper decide whether it's right for them.
Mic***** T from Melaka, Melaka | Posted 4 days ago
Delicious & healthy
A healthy and delicious snacks
NG L C from Kuala Lumpur, Kuala Lumpur | Posted 1 week ago
Taste good and Health
Really nice cookies and will place order again!
Mas*** H b M A from Klang, Selangor | Posted 2 weeks ago
Worth buying
I can't get enough.. Menyesal beli 1 pack only
Anynomous | Posted 3 weeks ago
Tastes good
Unexpectedly nice
Lim c k from Air Itam, Penang | Posted 3 weeks ago
Healthy cookies
eating this to replace some junk foods i have for tea time. Taste good and most importantly it's made of all natural ingredients !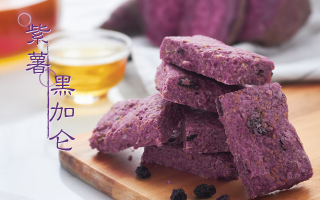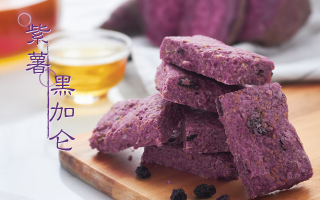 Purple Sweet Potato Blackcurrant Oat Cookies
(180g)