Signature Market
Gluten Free Thick Rolled Oats
(300g)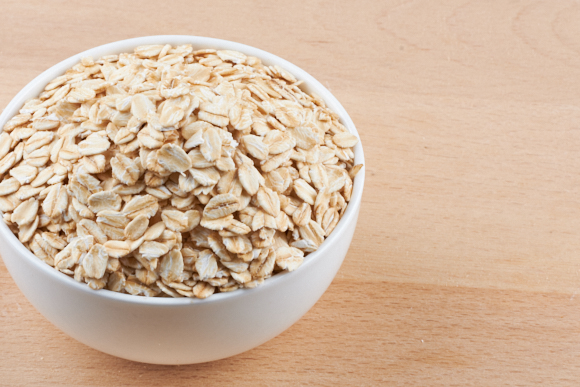 Selling : RM 10 (Save 22%)
(
log in
for member pricing )
Gluten Free
About this product
Country of Origin: Chile
Product obtained from the rolling of the whole oat grain, clean and healthy, previously subjected to a heat treatment that ensures the inactivation of its enzymes. In the elaboration of this product no additives or chemical preservatives have been used
Non-contaminated, pure oats are gluten-free. They are safe for most people with gluten-intolerance. The main problem with oats in gluten-free eating is contamination. Most commercial oats are processed in facilities that also process wheat, barley, and rye.
What is "Gluten Free"?
Gluten, which means "glue" in Latin, is a protein that's mainly found in wheat, rye, and barley. It helps things like pizza dough and pasta keep their structure, and for most of us, eating it is no big deal. But that's not the case for everyone.
Gluten provides no essential nutrients. People with celiac disease have an immune reaction that is triggered by eating gluten. They develop inflammation and damage in their intestinal tracts and other parts of the body when they eat foods containing gluten.
Benefits of eating "Gluten Free"
Gluten free foods are aimed at consumers with special nutritional needs, such as celiac, allergic and gluten-sensitive non-celiac, all of which require for health reasons to exclude this protein from wheat, rye and barley.
Oat products are considered one of the healthiest foods for human consumption, this is partly due to their condition as an integral food based on cereals, which adds an important value to the product from the point of view of the new vision for nutrition, promoted by different institutions dedicated to the area of health worldwide, which promotes healthy and natural food including the use of whole grains of cereal in the diet in order to take advantage
How do you serve Signature Snack Gluten Free Thick Rolled Oats?:
1. Pour 6 teaspoons (30 g) of rolled oats in a bowl
2. Add sugar or sweetener to taste
3. Pour milk, hot or cold water, or yogurt, as preferred
4. Stir and serve
Ingredients
Gluten Free Rolled Oat.
Storage
1. Avoid exposure to strong smells, as nuts can absorb odors of other materials if exposed for prolonged periods.
2. Avoid exposure to direct sunlight.
3. Store in cool and dry place.
4. Protect from insects and pests.
Related Products
Related Blogs
Ratings & Reviews
Share your feedback by reviewing this product. Help other shopper decide whether it's right for them.
Gluten Free Thick Rolled Oats
(300g)