Signature Market
Organic Garbanzo Beans (Chickpeas)
(500g)
Selling : RM 10 (Save 37%)
(
log in
for member pricing )
Organic
about this product
Organic, Non-GMO, Premium Quality
Country of Origin: Canada
Garbanzo beans is also known as chickpeas. It is used in many traditional dishes across the Middle East and East. Garbanzo beans are not strong in taste but they are good in corporate with other flavours. These beans are full of protein, fiber and are loaded with vitamins and minerals. They are versatile and can be cooked in several ways.
What's so special about Signature Snack Organic Garbanzo Beans?
Signature Snack Organic Garbanzo Beans are full of nutrients, vitamins and minerals. It is also a good sources of dietary fiber which is good heart health and a healthy digestive system. It is also low in saturated fat and very low in cholesterol and sodium. Besides, Garbanzo Beans is a excellent source of molybdenum which is important for iron utilization in our body.
How to do you serve Signature Snack Organic Garbanzo beans?
To cook your own garbanzo beans, rinse them first. Pre-soak them in a large saucepan with three times the water per cup of beans. After that, boil for two minutes, remove from heat, cover and allow to stand for four hours. Chickpeas add flavor and texture to a range of dishes. Sprinkle a handful of chickpeas on a salad, add chickpeas to soup or mashed chickpeas in place of mayonnaise in your sandwiches. Incorporate more chickpeas into the Indian diet also is a good choice for you.
Related Products
Ratings & Reviews
Share your feedback by reviewing this product. Help other shopper decide whether it's right for them.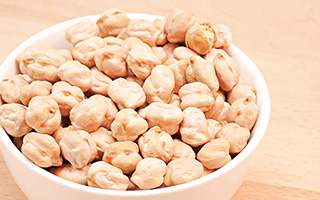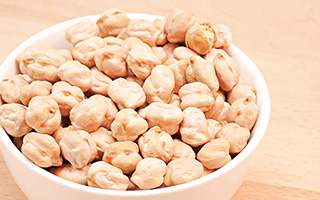 Organic Garbanzo Beans (Chickpeas)
(500g)