Signature Market
Chocolate Caramel Almond Thins
(120g)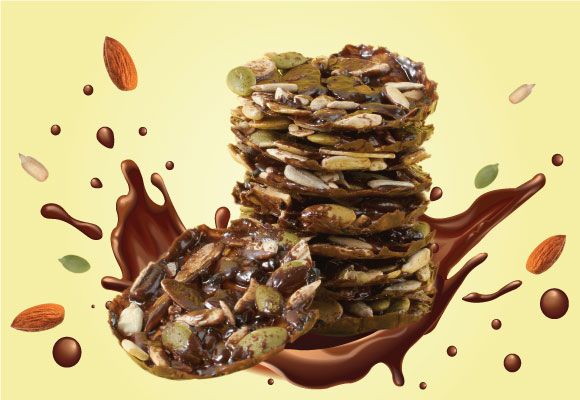 Selling : RM 18 (Save 28%)
(
log in
for member pricing )

About This Product

Eyeing those chocolate covered CNY cookies but feeling guilty about consuming all those empty calories? Switch it up with a healthier option such as our Chocolate Caramel Almond Thins instead! Made from nutritious nuts and seeds such as almonds, pumpkin, sunflower and black sesame seeds then coated with a crisp layer of dark chocolate caramel goodness, you get a mouthful of heart-healthy fats, vitamins and minerals with each delicately crispy bite. Our Chocolate Caramel Almond Thins are lovingly crafted by hand into perfectly uniform pieces to ensure even distribution of each ingredient then baked to crisp perfection so you can enjoy a delicious balance of nutty, sweet flavours with each bite.

Country of Origin: Malaysia

Ingredients
Chocolate, Sugar, Glucose Syrup, Vegetable Oil, Skimmed Milk Powder, Emulsifier Soy Lecithin, Cream (33% Fat), Almond Flake, Pumpkin Seed, Sunflower Seed, Melon Seed, Black Sesame.

Storage Instructions
Store in an airtight container or in its original resealable bag to maintain freshness. Keep in a cool, dry place. Avoid exposure to sunlight or excessive heat.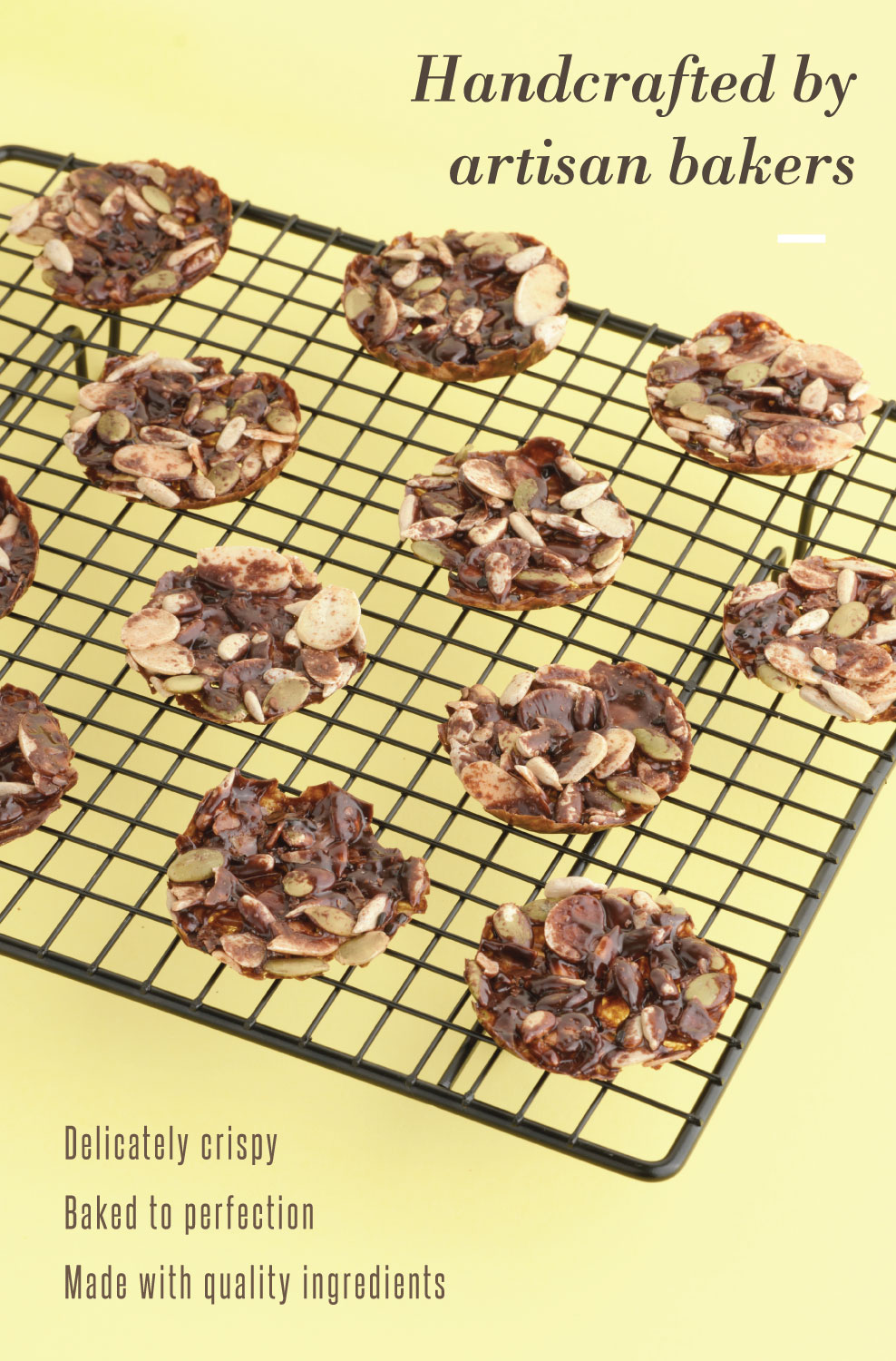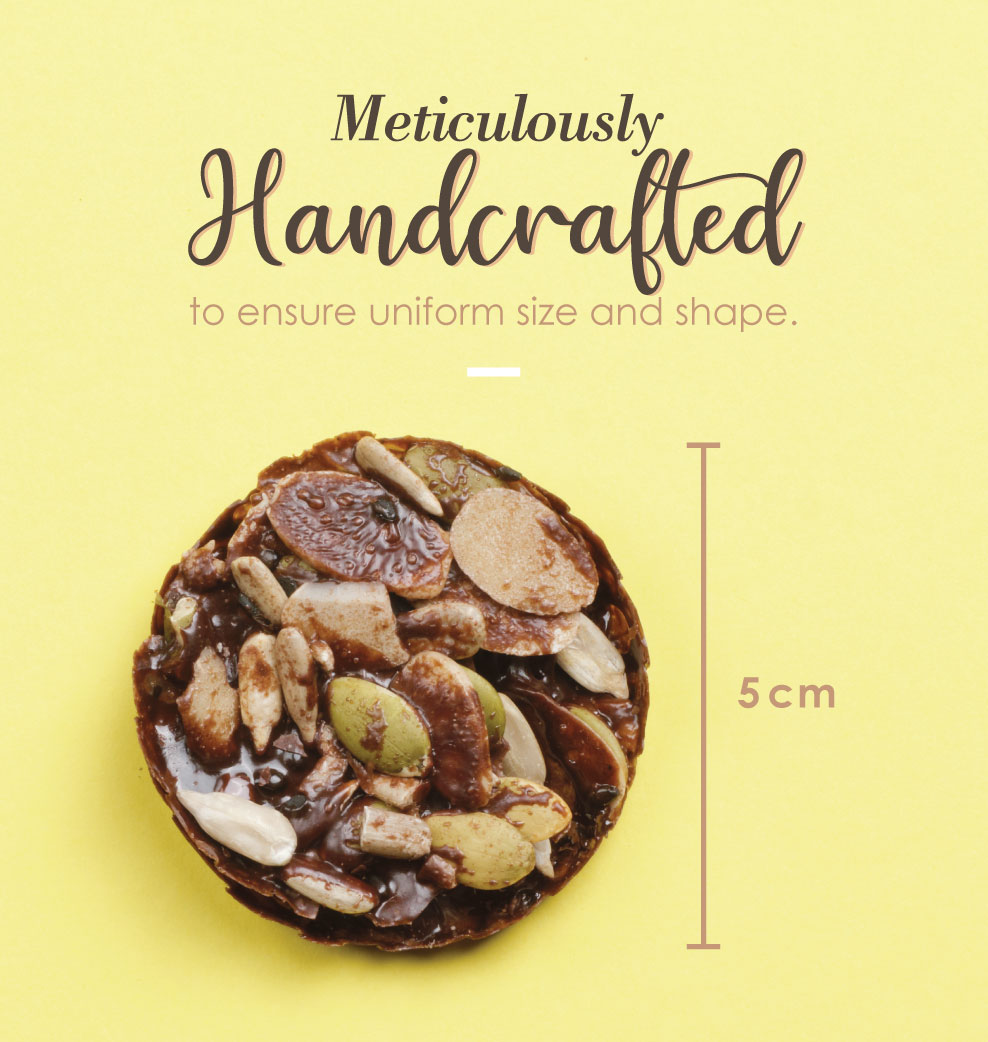 Buy 2 Get Free Gift + RM0.88 Rebate
Related Products
Ratings & Reviews
Share your feedback by reviewing this product. Help other shopper decide whether it's right for them.
Nai** I from Beranang , Selangor | Posted 1 week ago
Can't stop munching
Simply amazing! Please buy this if you love thin crisp chocolate with nutty bites
NUR N B S from Marang, Terengganu | Posted 2 weeks ago
Scrumptious
It's too delicious I can't stop eating...
Zul***** M A from Kuantan, Pahang | Posted 2 weeks ago
Delicious although not milky
It's not mentioned anywhere whether the ingredient use dark or milk choc
NUR A A from Ipoh, Perak | Posted 2 weeks ago
Lovely
My mom and sister love it so much . They cant stop munching it 😂 definitely the best !
Nor s b a h from Port dickson, Negeri Sembilan | Posted 2 weeks ago
love it
sweet and crunchy
Yam****** from Kuantan , Pahang | Posted 3 weeks ago
I love it
Nice and crunchy
Chocolate Caramel Almond Thins
(120g)