Free Pistachio Almond Trail Mix with any purchase*

About This Product

Sometimes life gets to the best of us and makes it harder to stay positive. Don't beat yourself up about it, perhaps it's simply time to take a step back and recharge. A hectic lifestyle makes it harder to remember to practice self-care, so take time off to start your day right with Plant Origins Refresh & Reset Aromatherapy Room Spray. The latest addition to our aromatherapy room spray range is a refreshing mood booster comprising an uplifting scent bouquet of cheerful sweet orange and invigorating eucalyptus essential oils. Its refreshing scent is great for spritzing on your linens, pillow, curtains and even into your diffuser for a comforting lingering fragrance that promotes positivity and calm. Fabric-friendly and travel-friendly, Plant Origins Refresh & Reset Aromatherapy Room Spray is made from natural essential oils that will set the mood for a day full of potential and promise. Rediscover your zest for life with Plant Origins Refresh & Reset Aromatherapy Room Spray today!

Country of Origin: Malaysia

Ingredients
Aqua, Polysorbate 20, Citrus Aurantium Dulcis (Orange) Peel Oil, Phenoxyethanol, Eucalyptus Globulus (Eucalyptus) Leaf Oil.

Storage Instructions
Store in a cool, dry place. Keep away from heat and direct sunlight.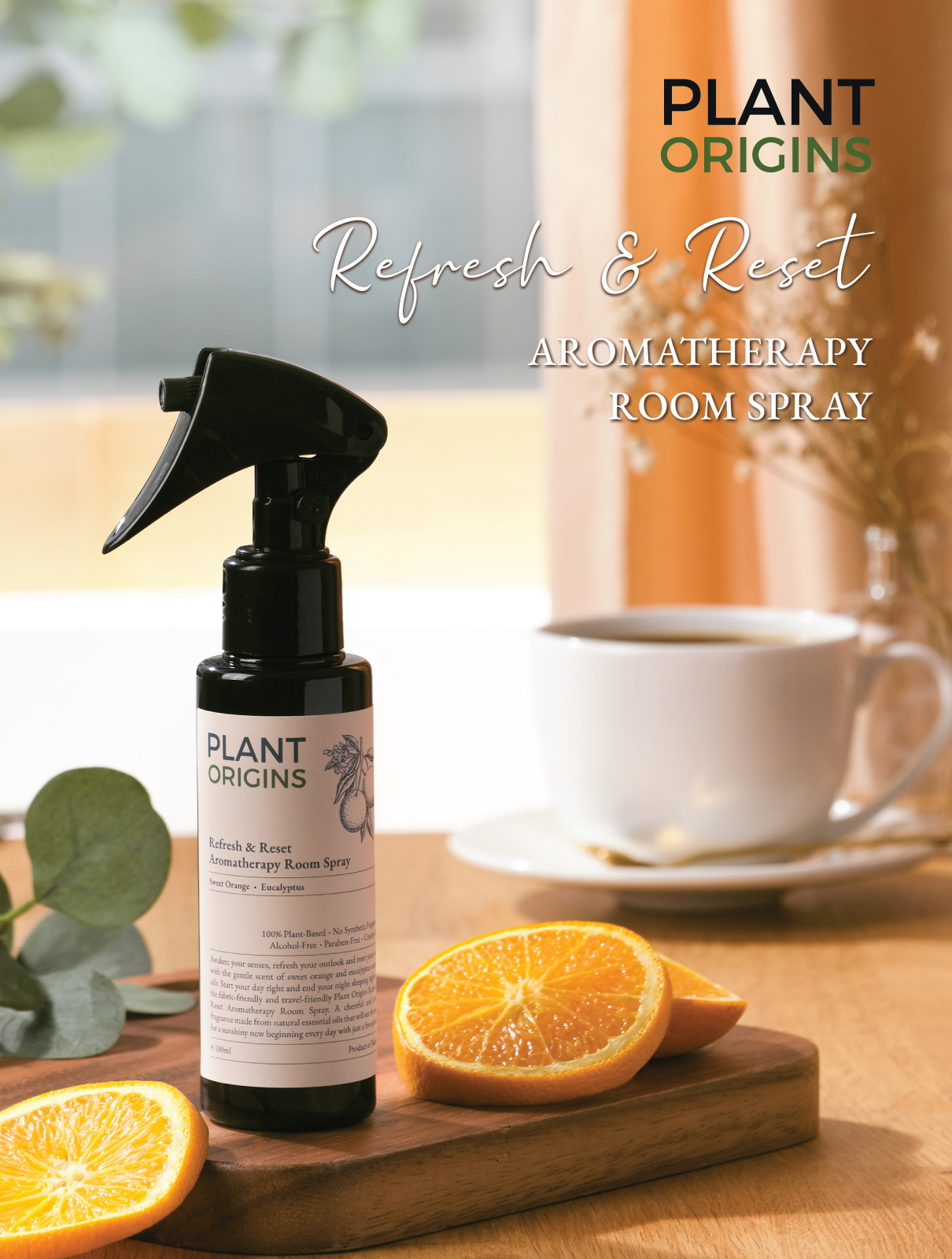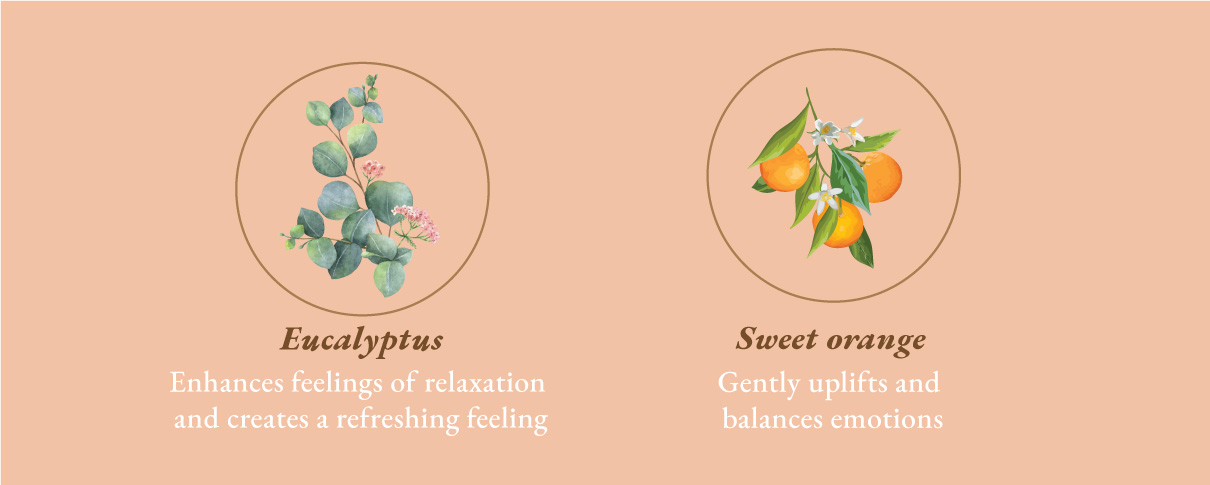 Buy 2 Get Free Gift
Related Products
Ratings & Reviews
Share your feedback by reviewing this product. Help other shopper decide whether it's right for them.
Tay S S from Kuala Lumpur , Kuala Lumpur | Posted 1 week ago
Nur************* M J from Puchong, Selangor | Posted 2 months ago
Very Refreshing
Smell nice and refreshing, but the scents are not long last
Wan A I from Johor Bahru, Johor | Posted 4 months ago
Love
My room smell energy
Deb** C from Georgetown, Penang | Posted 4 months ago
Refreshing, convenient
Refreshing scent, convenient spray packing with a built-in on/off button. The scent doesn't seem to last long though, my first time.. will give it a few more tries
Ire** H H H from SIBU, Sarawak | Posted 4 months ago
香味清新
香味清新,但是盖子不好,才用一次就坏了,我还要换瓶子。
ROS*** B R from BAYAN LEPAS, Penang | Posted 5 months ago
essentials oil
fresh and relaxing
Won* J from Kuala Lumpur, Kuala Lumpur | Posted 7 months ago
Nice & Refresh
But the smell not last long
Far** A from Seremban, Negeri Sembilan | Posted 8 months ago
Nice scent
Very nice and pleasant scent
Gra** C from Bandar Baru Bangi, Selangor | Posted 9 months ago
Plant Origins refresh & reset aromatherapy room spray
My 1st time trying out a aromatherapy room spray and if good can consider purchasing again.
Mad***** M from Melaka, Melaka | Posted 9 months ago
Fresh
Good calming experience
Plant Origins Refresh & Reset Aromatherapy Room Spray
(100ml)