Free Hair Shampoo with any purchase*

About This Product

Nothing ruins a good snooze or meal more than the sound of a pesky bug approaching to get a taste of your meal - or you. Instead of reaching for toxic insect repellent sprays, stop and consider switching to a natural aromatherapy alternative such as our Plant Origins Bye Bye Bugs Aromatherapy Room Spray instead. A revitalising blend of calming lavender, invigorating citronella, refreshing peppermint and spicy tea tree essential oil, it captures the serenity of warm evenings spent enjoying the sound of birdsong, simultaneously soothing and re-energising your body even as it rids your space of annoying insects and nasty odours. Enjoy a bug-free experience wherever you go with Plant Origins Bye Bye Bugs Aromatherapy Room Spray.

Country of Origin: Malaysia

Ingredients
Aqua, Polysorbate 20, Cymbopogon winterianus leaf oil, Mentha arvensis leaf oil, Lavandula angustifolia (lavender) oil, Phenoxyethanol, Melaleuca alternifolia (tea tree) leaf oil, Ethylhexylglycerin.

Storage Instructions
Store in a cool, dry place. Keep away from heat and direct sunlight.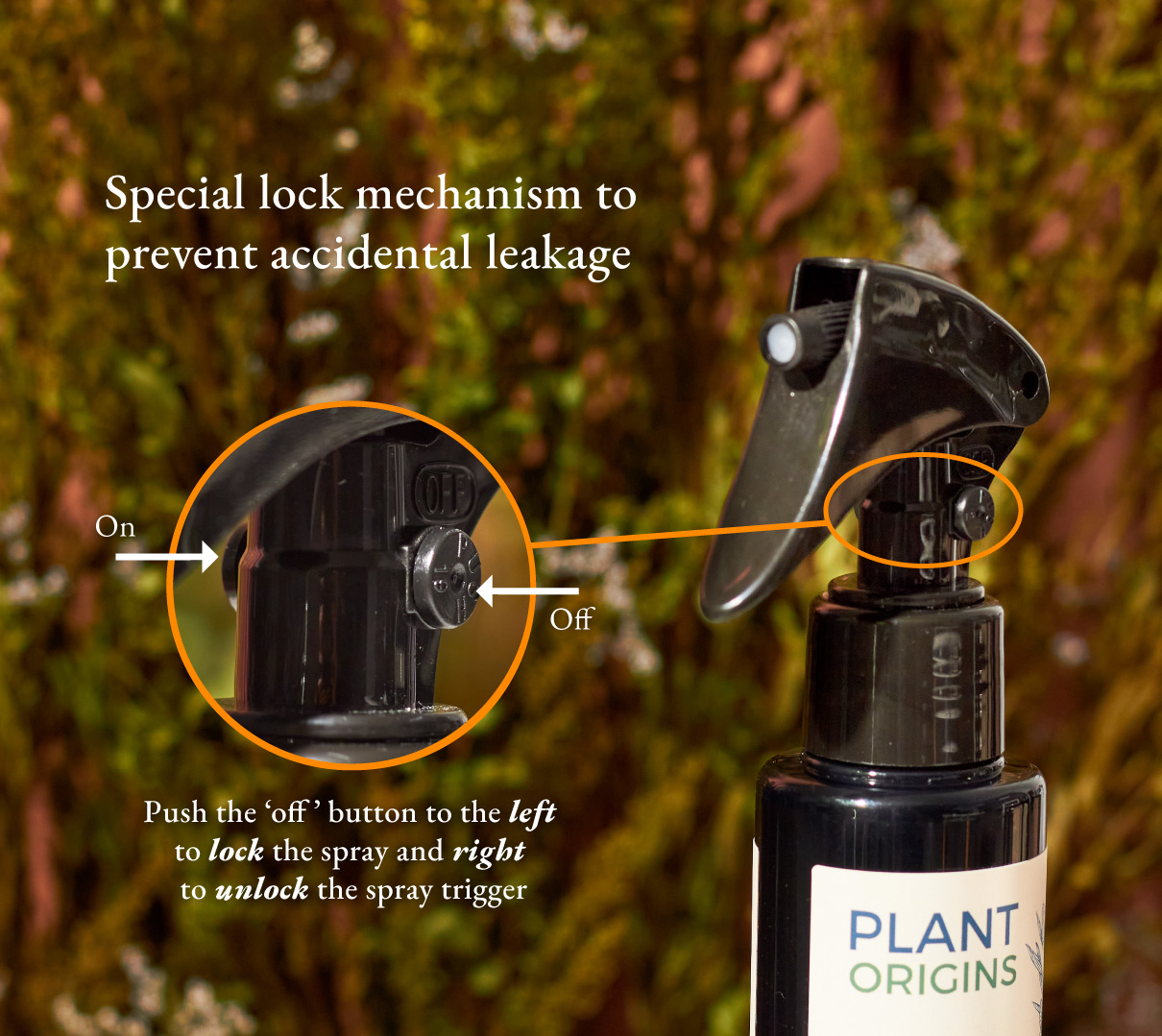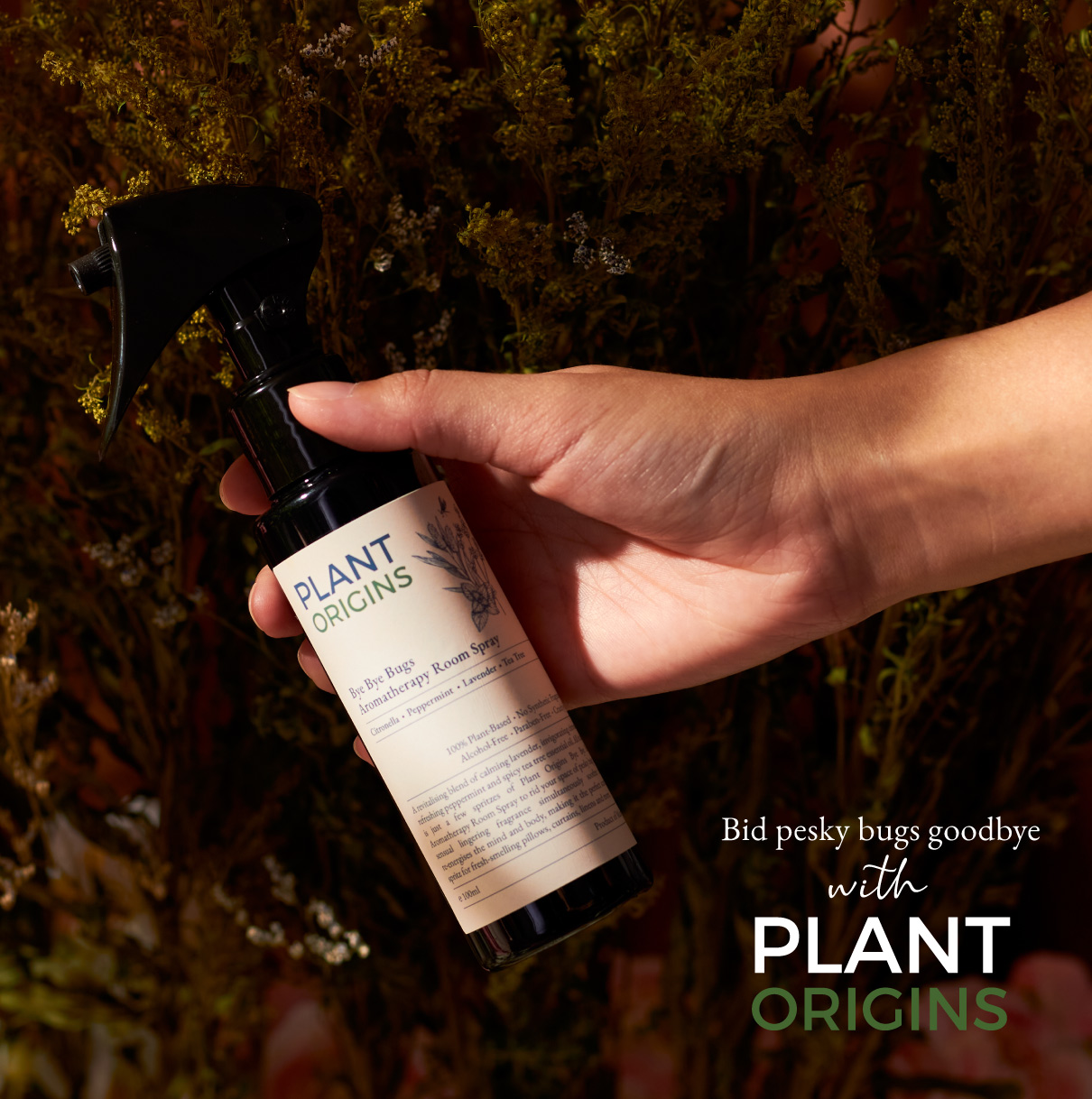 Buy 2 Get Free Gift
Related Products
Ratings & Reviews
Share your feedback by reviewing this product. Help other shopper decide whether it's right for them.
Ela*** N H B from Ipoh, Perak | Posted 6 days ago
Nice Spray
Effective in deterring bugs
Nan** F from Kuala Lumpur, Kuala Lumpur | Posted 1 month ago
love the scent, not too strong, not too weak as to become imperceptible. an invigorating sense of calm when sprayed into the air
the combination of citronella, peppermint, lavendar and tea tree is just nice
Elb* L J X from Kuala Lumpur, Kuala Lumpur | Posted 1 month ago
smells good
smells good but not sure if it's effective to expel bugs
Ann**** B from Tanjung Bungah, Penang | Posted 2 months ago
It works but....
I like the product cos it works with annoying lizard and mosquitoes but the bottle is a bit small for this price. One thing about their room sprays is the fragrance doesn't linger too long. So you might need to use a lot if you need to keep spraying. Which would be costly.
Jen** T from Kuching , Sarawak | Posted 3 months ago
Good product
Very effective. Definitely will purchase again...
Sha*** K from Kuala Lumpur, Kuala Lumpur | Posted 4 months ago
smell good
The smell was just nice, not too strong.
EST*** L from Batu Caves, Selangor | Posted 5 months ago
Review by Products?!
Too many time purchases and routine purchased from signature..delivery had been improved a lot, all products r well packed...good..:) Tq seller.
sue***** from BUKIT MERTAJAM, Penang | Posted 6 months ago
good
The packaging is good. The shipment is fast. The DHL courier is also fast.
Plant Origins Bye Bye Bugs Aromatherapy Room Spray
(100ml)