Signature Market
Wasabi Green Peas (Bulk Pack)
(400g)
Selling : RM 15 (Save 51%)
(
log in
for member pricing )
Natural, Pork Free
about this snack
Signature Snack Wasabi Green Peas are made by selected natural premium green peas, roasted and mixed with natural seasoning. This snack will be the best choice for those who love to enjoy green peas and look for advance taste for their taste bud. Peas are low fat but high in everything else. A cup of peas has less than 100 calories but lots of protein, fiber and micro-nutrients. Eating peas can prevent wrinkles, Alzheimer's, arthritis, bronchitis, osteoporosis and candida. These come from peas' strong anti-inflammatory properties. Excess inflammation has also been linked to heart disease, cancer, and aging in general.
what this snack taste like?
Crunchy texture of green peas and burst with wasabi taste
Ingredients
Premium Green Pea, Wheat Flour, Corn Starch, Palm Oil, Japanese Wasabi Powder.
Healthy options to consume~
1. Up your yogurt game.
Try picking up a container of plain, low-fat Greek yogurt and adding in a few toppings of your own to give it some flavor — fresh fruit, powdered chocolate, and WASABI GREEN PEAS.
2. Jazz up your oatmeal.
Contrary to common belief, oatmeal doesn't have to be the most boring breakfast,ever. Try adding WASABI GREEN PEAS, dried fruits, chia seeds into your bowl of oatmeal. Let everything sit in the refrigerator overnight so that come morning, voila! Breakfast is ready, and it's so, so good.
3. Substitute unhealthy snacks with WASABI GREEN PEAS.
Try to eliminate unhealthy potato chips and start grabbing WASABI GREEN PEAS.
Storage Tips:
1. Avoid exposure to strong smells, as nuts and peas can absorb odors of other materials if exposed for prolonged periods.
2. Avoid exposure to direct sunlight.
3. Store in cool and dry place.
4. Protect from insects and pests.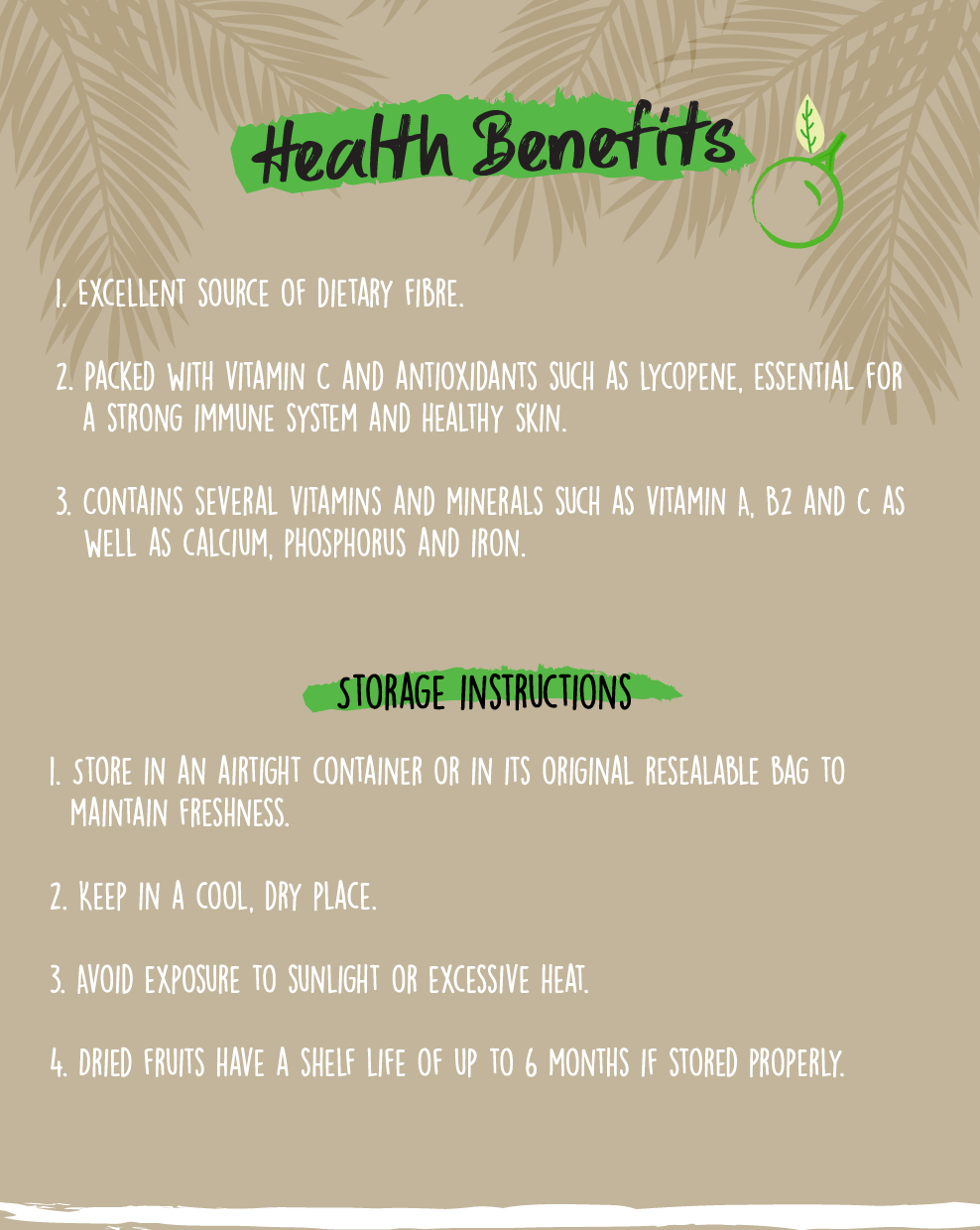 Related Products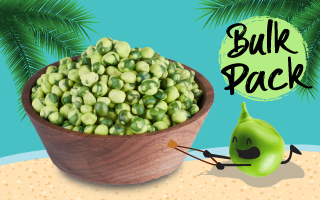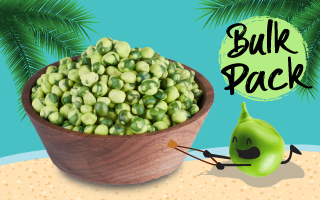 Wasabi Green Peas (Bulk Pack)
(400g)