Signature Snack
Tangy Tomato Oats Soup
(40g x 2's)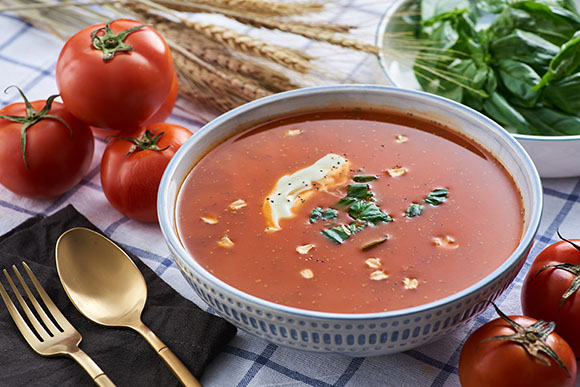 Selling : RM 9.4 (Save 27%)
(
log in
for member pricing )
Natural
about this product
Origin of Country: Sri Lanka
Signature Tangy Tomato Oats Soup brings the most delectable variety of oat offerings straight to your table. Choose from Signature Oats Soup's "Cook your own range" which is a kitchen must have for whipping up great tasting wholesome meals with no added guilt, your family won't even notice they're eating healthy.
Contains only with natural and nature indentical flavouring substances. The tomato soup based will enhanced your way of having oats to a more mouth watering's experience.
Treat your taste buds or eat healthy? Well, choose no more!
Ingredients:
Oats, potato starch, sugar, salt, dehydrated tomato powder, onion, garlic, dextrose, spices and condiments (chili, ginger and parsley), soya sauce powder, contains soy protein.
Nutritional Information
Serving Instruction:
1. Empty contents of the packet into a pan.
2. Pour 2 cups (460ml) of water into the pan.
3. Cook for 5 minutes on a medium flame, stir occasionally.
4. Mix well & serve hot.
Storage Direction
Do not consume if found opened or damaged, store away from direct heat or sunlight.
Customers Also Bought
Cooking & Meal Ingredients
Breakfast
Health & Beauty
Home