Signature Market
Rainforest Raw Honey
(560g)
Selling : RM 35 (Save 41%)
(
log in
for member pricing )

About This Product
Origin of Country: India

Harvested from untouched exotic rainforest in Northern India, the high quality nectar in flowers & enzymes pollinated by bees gives the Rainforest Raw Honey an exotic yet rich and sweet aftertaste.

The Rainforest Raw Honey is not only nutritious but rich with concentrations of antioxidant compounds and natural enzymes.

Ways to Enjoy
1. Mix a spoonful of Rainforest Raw Honey with water to your preference & enjoy the unrefined natural sweetness.
2. Oh you have a sweet tooth? Take a spoonful of Rainforest Raw Honey!
3. Want a natural sweetener for your snacks and drinks? Instead of sugar, use Rainforest Raw Honey!
Feed your curiosity as there are many ways to enjoy Rainforest Raw Honey! So, keep experimenting!

Cautions
While honey is acidic, scooping your honey with a metal spoon is such a quick movement that corrosion of the metal is unlikely. However, we do not recommend storing a metal spoon within your honey for long periods of time. It is advisable to use wood or plastic spoon, or a honey dipper to serve your favourite raw honey!
Natural honey may crystallise. But don't worry about it. Crystallisation is honey's natural process of preserving itself. Place jar in pan of hot water to liquefy.

Ingredients
100% Raw & Unrefined Black Gold India Rainforest Honey.

Tips
Natural honey may crystallize, as this is honey's natural process of preserving itself. Crystallized honey is edible.

Storage
Store in cool dry place at room temperature.
Do not store in fridge or freezer.
Avoid direct sunlight or excessive heat.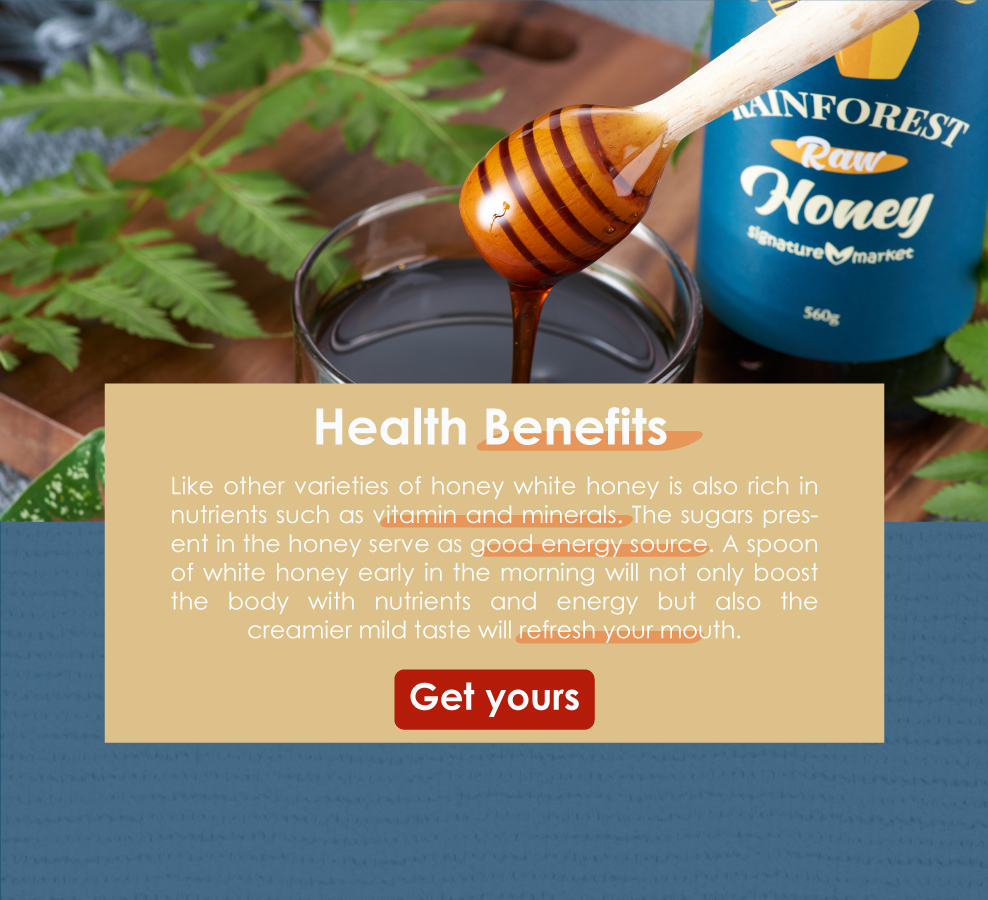 Related Products
Ratings & Reviews
Share your feedback by reviewing this product. Help other shopper decide whether it's right for them.
Rainforest Raw Honey
(560g)