Free Chunky Peanut Butter with any purchase*

About This Product

A date is always a sweet occasion, just like our Pure Date Nectar! Go on a date with health and enjoy a healthier sweetener option. Originating from the simple method of boiling down dates into a thick, dark amber liquid, our recipe takes it further by using only premium quality Iranian dates and no additives, flavourings or artificial colourings - just pure natural date goodness. With a low glycaemic index rating, high antioxidant and potassium content, date nectar is the logical choice for when you want to satisfy your sweet cravings. Compromise no more when it comes to taste, our Pure Date Nectar has a Glycaemic Index rating that's even lower than honey and table sugar! Start swapping out your regular sweeteners with Pure Date Nectar and taste the difference.

Country of Origin: Malaysia

Ingredients
Iranian Dates, Water.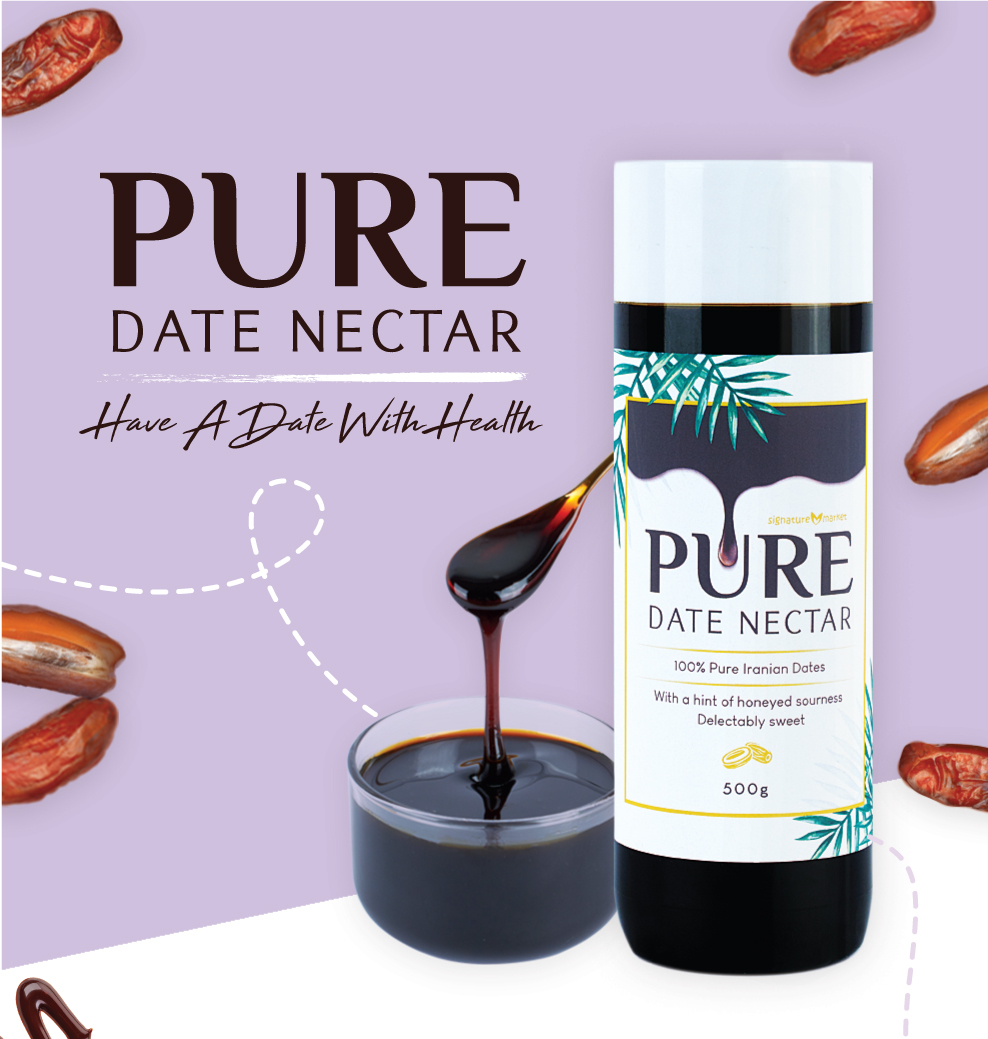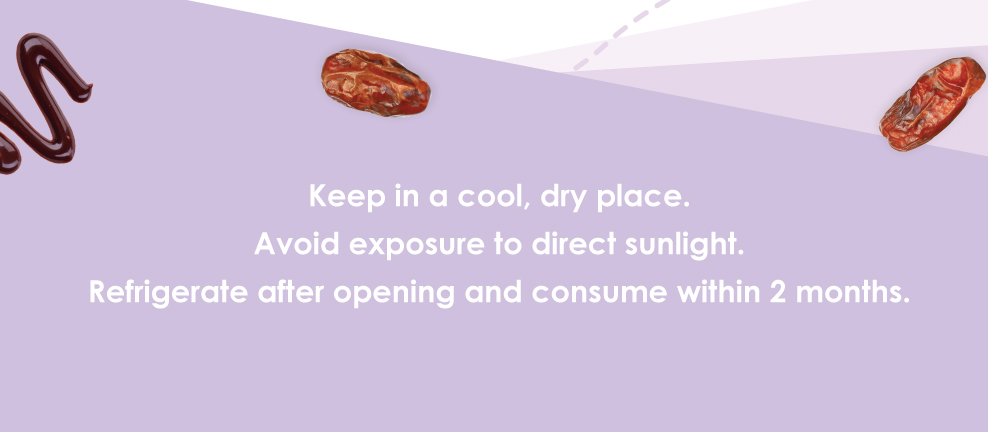 Buy 2 Rebate RM 5
Related Products
Ratings & Reviews
Share your feedback by reviewing this product. Help other shopper decide whether it's right for them.
Vig******* S from Kajang, Selangor | Posted 6 days ago
Nice!
A little too sweet for me.
NOR H from PETALING JAYA, Selangor | Posted 1 week ago
Love it
I love it and suggest this to whoever talk to me about susu kurma. Cause a spoon of The nectar + fresh milk is a match Made in heaven 🥰🥰
Soh***** S from Johor Bahru, Johor | Posted 1 month ago
After a long search
After a long search, finally i got my dates nectar here, the taste is as the originally dates fruit and i add onto my breakfast and also my beverages, a great substitute for sweetener.
SIT* S M N from kuala lumpur, Kuala Lumpur | Posted 2 months ago
red dates
i have no comment on this because not try yet.
Ali** T from Melaka, Melaka | Posted 2 months ago
Pure Date Nectar
Yummy. Love the taste
Ng W S from Kuala Lumpur, Kuala Lumpur | Posted 3 months ago
Flavoursome
Like the taste and is great to add sweetness and flavour my morning oats and also for teas.
Nor***** A from Ipoh, Perak | Posted 3 months ago
LOW C W from muar, Johor | Posted 4 months ago
GOOD
fast delivery, good taste
LOW C W from muar, Johor | Posted 4 months ago
GOOD
super fast delivery, good packing