Signature Market
Longan Red Dates with Seaweed Bird Nest Powder
(200g)
Selling : RM 21 (Save 29%)
(
log in
for member pricing )
Natural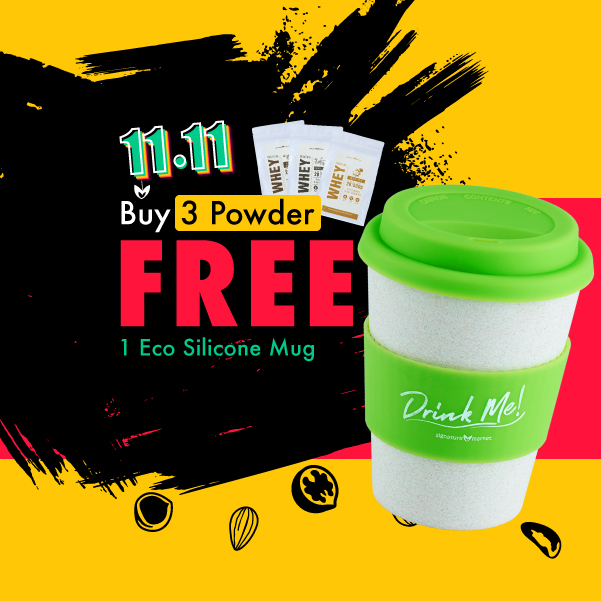 About This Product
Want a soothing, refreshing drink that also helps to give you glowing, youthful skin? Look no further, our Longan Red Dates with Seaweed Bird Nest Powder will do all that and more. Packed with plenty of antioxidants, vitamins and minerals, this sweet drink also helps to lower cholesterol and blood sugar levels, give you a boost of energy, relax your muscles and even prevent oxidative damage to your cells. It contains antioxidants and vitamin C, both of which are essential for improving your skin condition and helping to maintain a healthy, youthful bounce to it. Pamper your skin from wherever you are with just one serving of our Longan Red Dates with Seaweed Bird Nest Powder and see the difference as it works its magic from within.
Country of Origin: Malaysia
What Does This Taste Like?
Sweet and refreshing with a distinct taste of red dates and longan.
Health Benefits
1. Seaweed is a great source of soluble fibre that turns into gel once in the digestive tract. It helps to slow down the digestive process, thus inhibiting absorption of sugar and cholesterol. This results in lower cholesterol levels and a healthy blood sugar level.
2. Seaweed provides magnesium, as well as B vitamins, pantothenic acid and riboflavin which are necessary for energy production. It may also aid in dealing with stressful situations as magnesium helps to relax your muscles.
3. Spinosum seaweed has anti-inflammatory and antioxidant properties and may aid in alleviating symptoms of swelling and arthritis. Its antioxidant properties help to fight oxidative damage to cells, thus preventing signs of aging and chronic diseases due to oxidative damage to cells.
4. Oligosaccharides are a good source of fibre and prebiotics for a healthy digestive system. It's also low on the glycaemic index and has been shown to reduce the post-meal blood glucose and insulin responses.
5. Stevia has almost no calories and is a great alternative for sweet food items and beverages. It has no effect on blood glucose or insulin response and is suitable for those with diabetes.
6. Dates may be beneficial for blood sugar control as they are rich in fibre which helps slow digestion and prevents blood sugar levels from spiking. Dates also contain vitamins B (particularly vitamin B6 and B5), C and A in addition to being a good source of manganese, magnesium, iron, phosphorous, calcium and zinc. Dates are natural antidepressants, have anti-inflammatory properties and an excellent source of iron which helps to replenish red blood cells.
Usage Directions
Add 15g of Longan Red Dates with Seaweed Bird Nest Powder to 150-200ml of warm water. Stir well until powder is incorporated and serve warm.
How To Consume
See usage directions.
Ingredients
Red Date and Longan Powder, Seaweed Bird Nest (Eucheuma Spinosum), Chrysanthemum Indicum, Dandelion Extract, Oligosaccharide, Stevia.
Allergy Information
-None-
Storage Instructions
Store in an airtight container or in its original resealable bag to maintain freshness. Keep in a cool, dry place. Avoid exposure to sunlight or excessive heat.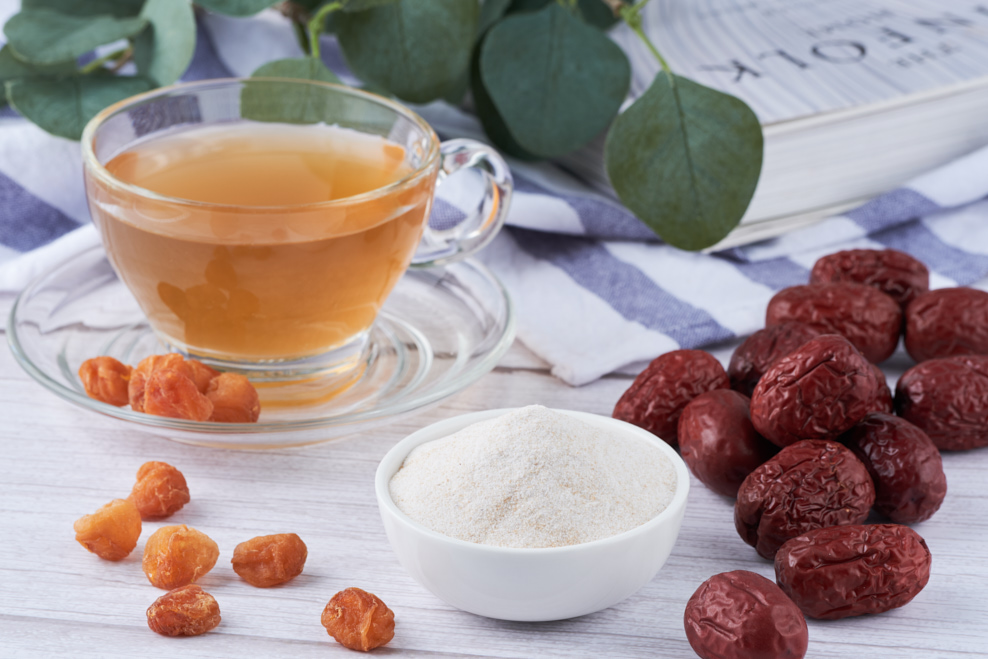 Related Products
Ratings & Reviews
Share your feedback by reviewing this product. Help other shopper decide whether it's right for them.
Longan Red Dates with Seaweed Bird Nest Powder
(200g)