Signature Market
Signature Active - Lean Plant Protein (Chocolate)
(500g)
OUT OF STOCK
Selling : RM 80 (Save 38%)
(
log in
for member pricing )
Vegan-Friendly
About This Product
Do you work out and eat clean, balanced meals with all the right food groups yet still can't seem to achieve that lean mean physique you dream of? Eating too much or too little protein can often end up ruining even the best exercise plans. Without adequate protein, your body won't be able to repair itself after every workout, much less build new muscles.
Supplementing your protein intake with our Signature Active - Lean Plant Protein is a good place to start. Easy to prepare and with no artificial sweeteners or added sugars, it's suitable as a post-workout beverage and is also great for a quick on-the-go breakfast. Enjoy a real full-bodied chocolatey taste from our vegan-friendly and fully plant-based Signature Active - Lean Plant Protein while getting all the essential amino acids thanks to the blend of pea and rice protein.
Country of Origin: Malaysia
Ingredients
Pea Protein Isolate, Rice Protein Isolate, Coconut Powder, Cocoa Powder & other natural flavours, Stevia.
Allergy Information
-None-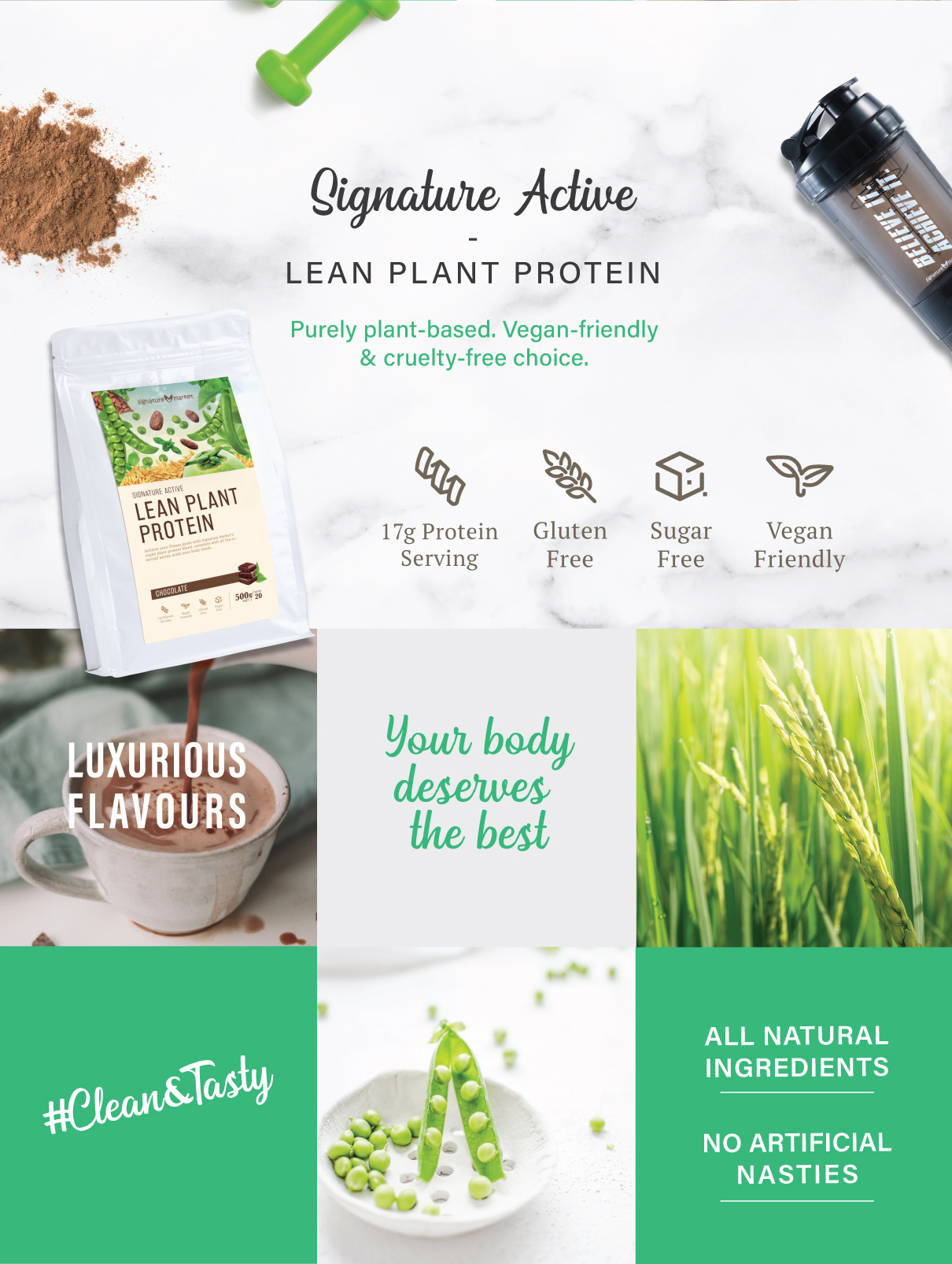 Related Products
Signature Active - Lean Plant Protein (Chocolate)
(500g)