Signature Market
Goodnight Get Fit Tea
(3g x 20sachets)
Selling : RM 39 (Save 21%)
(
log in
for member pricing )
Without Laxative,100% Natural
About this product
Signature Market 1st diet tea - Goodnight Get Fit Tea-
Without any laxative or harmful component to body, we are using the natural ingredient which also include herbal to balance up "Chi" in our body. In our formulation, we are using few techniques to strengthen body health, it is also able to comprehend the effect of detoxification that lead to the benefit of slimming.
Besides that, we are not focus on weight that the body loss in short term, but also the decreasing in fat rate, fasten of body's metabolism, balance of chi that good for hormone balance.
With Goodnight Get Fit Tea, you can really enjoy your dinner without worrying. It dispose the excessive fat on the next morning. And, it safe you from the hassle like any other detoxification tea because it is laxative free. We are the tea which leads your body to detox by providing benefits to health not by forcing it with harmful substance overall.
Benefits of Goodnight Get Fit Tea,
A night a cup benefits you
-Enhance Liver detoxification
- Accelerate fat burning, eliminate excess fat
- Reduce fat accumulation, increase solid muscles
Ingredients
DUKONG ANAK
HAWTHORN FRUIT
BITTER ORANGE
CAPILLARY WORMWOOD
GREEN TEA
Usage
Steep 1 tea bag in hot water for 2-3 minutes, drink at night after dinner.
How Get Fit Night Tea slim you down in nature way
- strengthen the liver function and body's metabolism process.
- Improve function of both kidney and liver by balancing Qi in body.
- Burn off off excessive fats and further improves the Qi flow.
- Strengthen Liver metabolised the fats.
- Oily stool will expel when the detoxification process from the body after 1 week.
Country Origin
Made In Malaysia
Related Products
RM 14.00
RM 18.00 (Save 22%)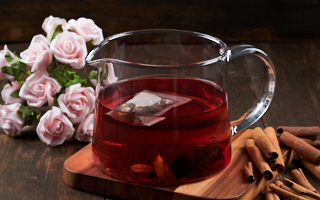 RM 45.00
RM 56.50 (Save 20%)
Ratings & Reviews
Share your feedback by reviewing this product. Help other shopper decide whether it's right for them.
Goodnight Get Fit Tea
(3g x 20sachets)