Signature Market
Goodbye Fat Tea
(6g x 10 sachets)
Selling : RM 45 (Save 20%)
(
log in
for member pricing )
Infusion Tea, 100% Natural, Sugar Free
About This Product
Counting calories and rigorous exercise, healthier eating choices and slimming creams - weight loss is a journey that many embark on but success rates vary due to a host of other factors. While slimming teas seem like an easy way out, how do you know which are safe for consumption? Introducing our Goodbye Fat Tea, a safe, 100% natural, no added sugar infusion tea that works along the principles of Chinese medicine and your body's natural processes to deliver a slimmer silhouette. If you fear nasty tasting concoctions, then put your worries aside as our Goodbye Fat Tea isn't just all-natural, its flavours are too with a sweet-sour taste that is as refreshing as it is delicious.
Country of Origin: Malaysia
What Does This Taste Like
Mildly sweet and tangy with a fruity-floral fragrance.
Health Benefits
1. Contains natural enzymes which encourages lipolysis that helps break down fat.
2. Increases metabolism rate for efficient fat burning.
3. Improves digestion, stimulates excretion of spleen and bile juice.
4. Contains all-natural acids which help to lower cholesterol and blood pressure levels.
5. Helps maintain cardiovascular health.
Usage Directions
1. Steep a tea bag in 1L or 1.5L of hot water for 5 minutes.
2. Adjust amount of water used according to personal preference.
3. Chill tea in the fridge or add ice if a cold beverage is preferred.
How To Consume
1. Savoured on its own.
2. Alongside your meals or as a post-meal drink.
Ingredients
Hawthorn, Roselle, Monk Fruit, French Rose, Ceylon Cinnamon.
Allergy Information
Pregnant women should get a physician's advice before ingesting herbal teas and remedies.
Storage Instructions
Keep in a cool, dry place. Avoid exposure to direct sunlight or excessive heat.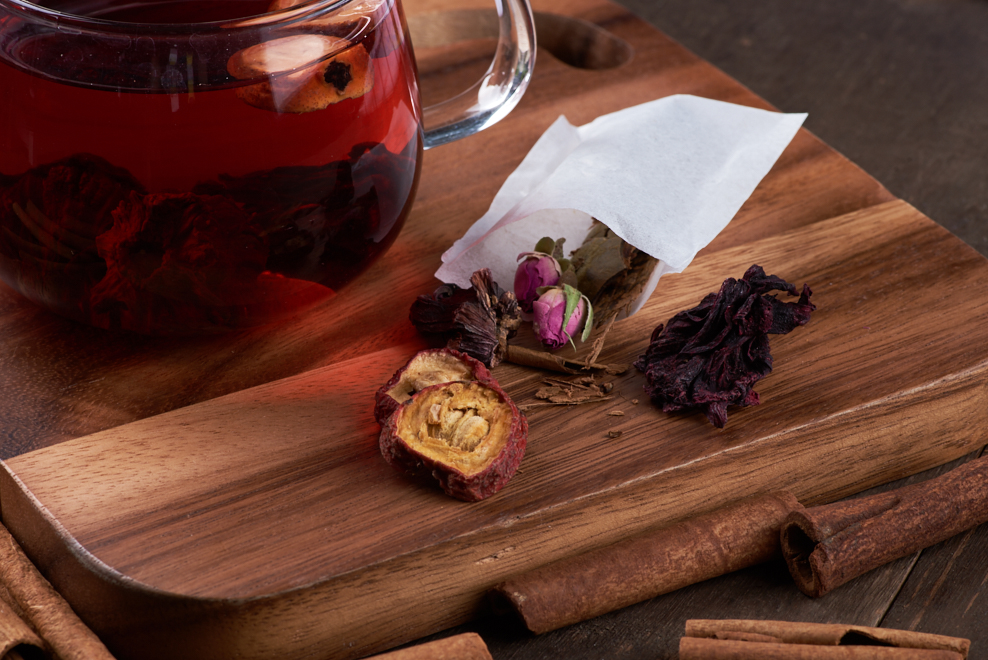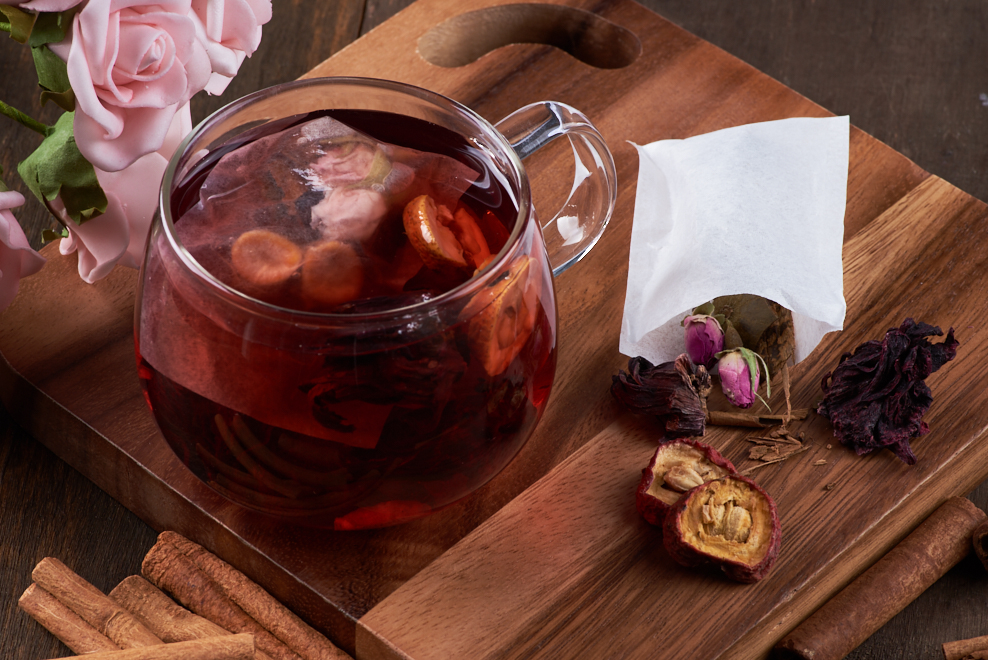 Related Products
Related Blogs
Ratings & Reviews
Share your feedback by reviewing this product. Help other shopper decide whether it's right for them.
RUBINIDEVI VELOO from Kulim, Kedah | Posted 6 days ago
Refreshing
Really different from other tea consumed, very refreshing.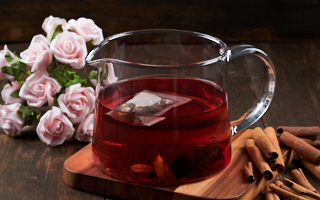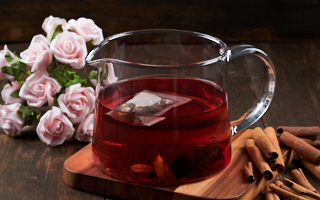 Goodbye Fat Tea
(6g x 10 sachets)