Free Room Spray Trial Gift Box*

About This Product

Nothing is more synonymous with yum cha sessions at our favourite mamak haunts than milk tea a.k.a our 'national drink' teh tarik. However, although this beverage is much-beloved, it's often a rather unhealthy option due to the sweeteners and creamers used during its preparation. So, should you give up on your favourite milk tea? The answer is no. Simply switch to our Heritage Ceylon Milk Tea for the real deal. No artificial flavours, colouring, unhealthy trans-fat from non-dairy creamers or refined white sugar - just pure 100% Ceylon tea, whole milk imported from New Zealand, healthy organic coconut sugar and stevia for the familiar milk tea that's as comforting as a hug from an old friend.

Country of Origin: Malaysia

Ingredients
Whole Milk Powder, Soy Milk Powder, Coconut Sugar, Sugar, Ceylon Tea, Stevia.

Allergy Information
Contains dairy products.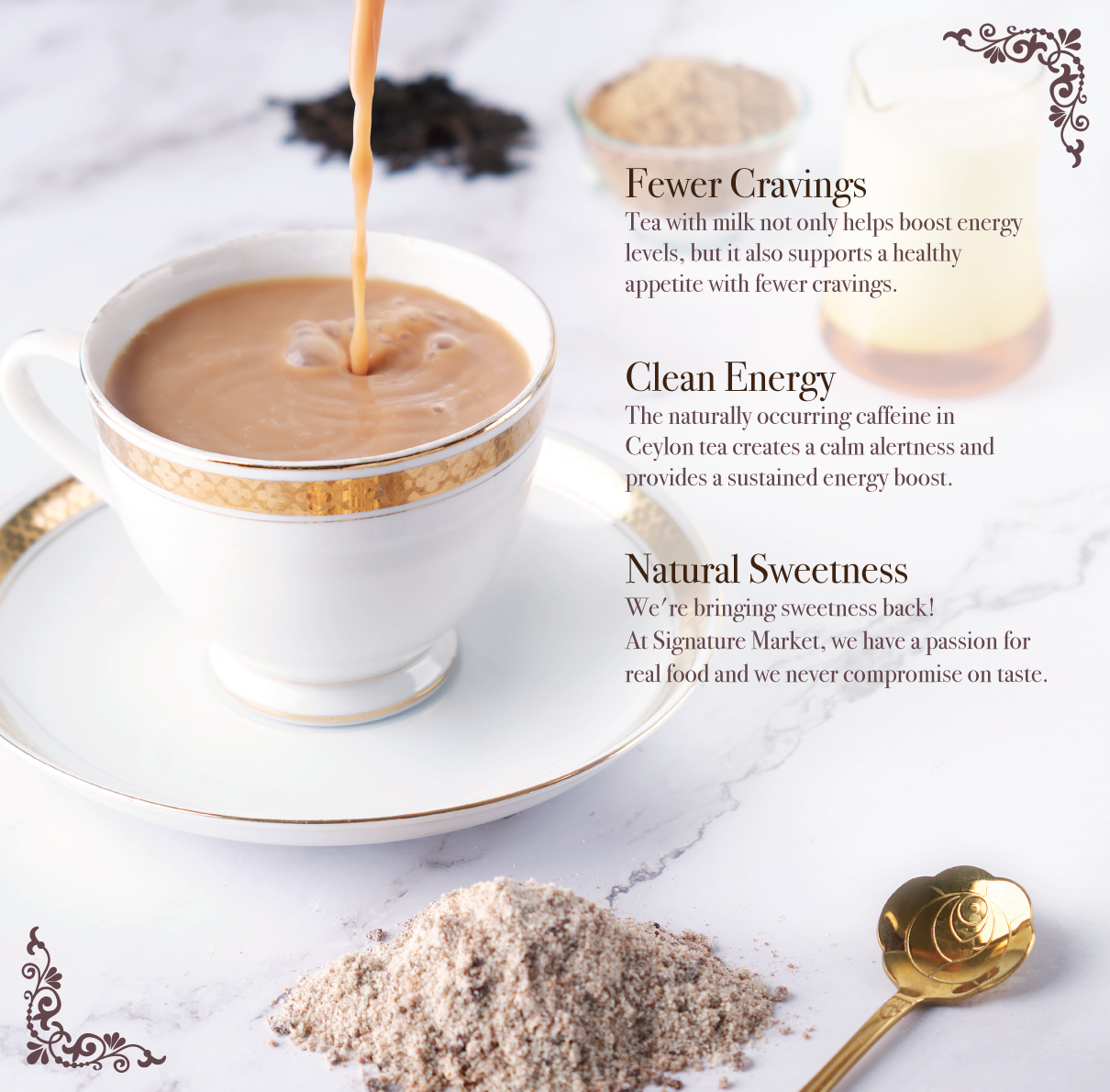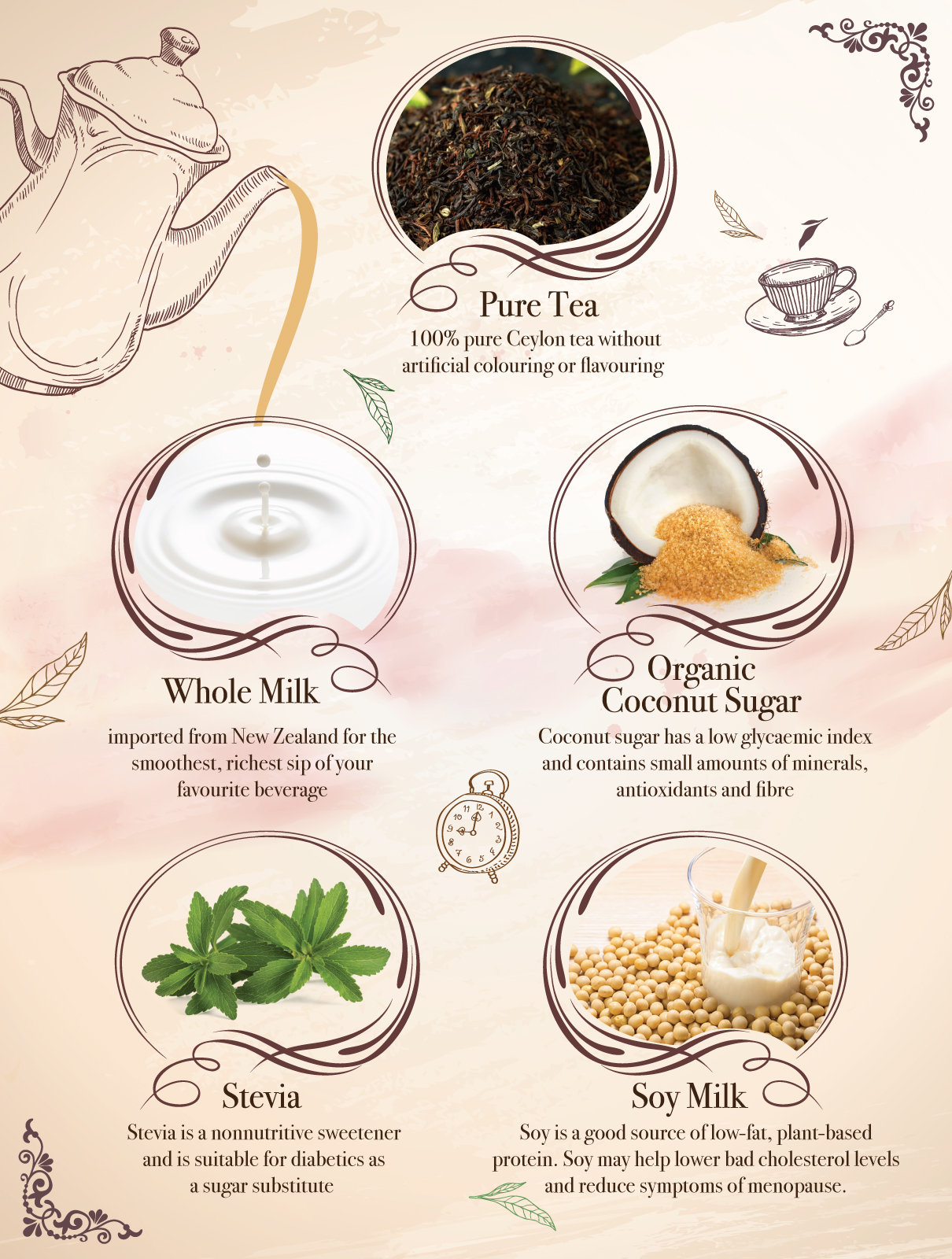 Buy 4 Get Free Gift
Related Products
Ratings & Reviews
Share your feedback by reviewing this product. Help other shopper decide whether it's right for them.
Nur A Z from Klang, Selangor | Posted 1 week ago
The taste was good!!
Love it!! .. bought two this time, repeated..
Joj* Q from Kuala Lumpur , Kuala Lumpur | Posted 1 week ago
Healthier choice
The milk tea smell so good and the sweetness is just good for the ppl who don't like sweet stuff or want to cut down sugar yet still crave for milk tea..is really healthy and will repurchase again.
wan s t from GEORGETOWN, Penang | Posted 2 weeks ago
Just irresistable
I love this ceylon milk tea very much and can't help to stop... whenever I feel tired, i will grab myself a cup of milk tea, and it feels just good!!!
Jas*** from Batu caves, Selangor | Posted 1 month ago
Yeo* C K from Subang Jaya, Selangor | Posted 1 month ago
Ann* W A T from Petaling Jaya, Selangor | Posted 1 month ago
Taste ok
One sachet can make a small cup. Taste ok but a bit expensive with this price.
Umm* S Z from Kuala Lumpur, Kuala Lumpur | Posted 2 months ago
Exquisite
I love the richness taste of ceylon tea, and i really appreciate the less sugar. Goes well with butter cookies!
Pav********* R from Nilai, Negeri Sembilan | Posted 2 months ago
relax with tea
as good as the tea I drank in Ceylon
Sam***** T M Y from Kuala Lumpur , Kuala Lumpur | Posted 4 months ago
taste good
tastegood,not too sweet
LAKSHME KANTHAN RAJENDRAN from Shah Alam, Selangor | Posted 4 months ago
My Teh Tarik Alternative
Helped with my Teh Tarik addiction with usual sugar from sugar cane. Now I have switched completely and able to saw major changes on my sugar level in blood. Mix it with a bit of cinnamon and ginger to spice it up a little... and thank me later..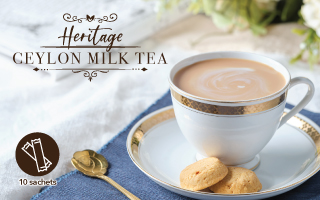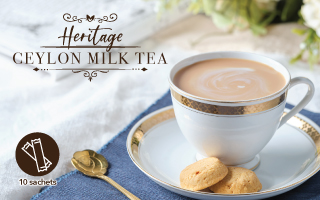 Heritage Ceylon Milk Tea
(16g x 10sachets)