Signature Market
Signature Milk Tea with Stevia
(500g)
Selling : RM 22 (Save 33%)
(
log in
for member pricing )
Natural
About This Product
On a sugar-free diet? Diabetic but missing out on all the hyped out new bubble teas mushrooming everywhere? Got an insane craving for bubble tea in the middle of the night but no boba shop in sight? We've got your back. Introducing our Signature Milk Tea With Stevia. A delicious way to get your bubble tea cravings fixed with a healthier twist. Replacing bad-for-you sugars with stevia means you don't have to go through the guilt of consuming empty calories or carbohydrates. In fact, stevia may actually be beneficial for individuals looking to get their blood sugar levels down whether for health or dietary reasons. Make the switch to our Signature Milk Tea With Stevia and you'll no longer have to sacrifice your favourite drink because of dietary restrictions!
Country of Origin: Malaysia
What Does This Taste Like?
Your favourite milk tea (just don't expect any boba pearls or frothy foam!).
Health Benefits
1. Black tea is antioxidant-rich and contains a significant amount of polyphenols which can help decrease cell damage in the body.
2. Black tea has insulin-enhancing properties which may aid in lowering blood sugar levels.
3. Contains flavonoids which can help reduce the risk of cardiovascular diseases.
4. Black tea contains theaflavins which helps to lower the risk of diabetes, obesity and high cholesterol.
5. Stevia is a natural sugar substitute that contains no carbohydrates or calories.
Usage Directions
1. Add 2-3 spoonful of the beverage powder to a cup of hot water.
2. Stir until dissolved.
3. Adjust amount of powder used according to preference. For a richer flavour and sweeter taste, add more of the powdered beverage.
How To Consume
1. Enjoy a cup with your regular meals or on its own.
2. Suitable as a tea time accompaniment to snacks. Would pair well with local snacks and flavours.
Ingredients
Black Tea Powder, Skim Milk Powder, Full Cream Milk Powder, Non-Dairy Creamer, Oligosaccharide, Stevia.
Allergy Information
Contains dairy products. Individuals with diabetes should still consult a physician before consuming items with stevia as it may lower blood sugar levels.
Storage Instructions
Store in an airtight container or in its original resealable bag to maintain freshness. Keep in a cool, dry place. Avoid exposure to sunlight or excessive heat. Refrigerate upon opening. Best consumed within 2 weeks after opening.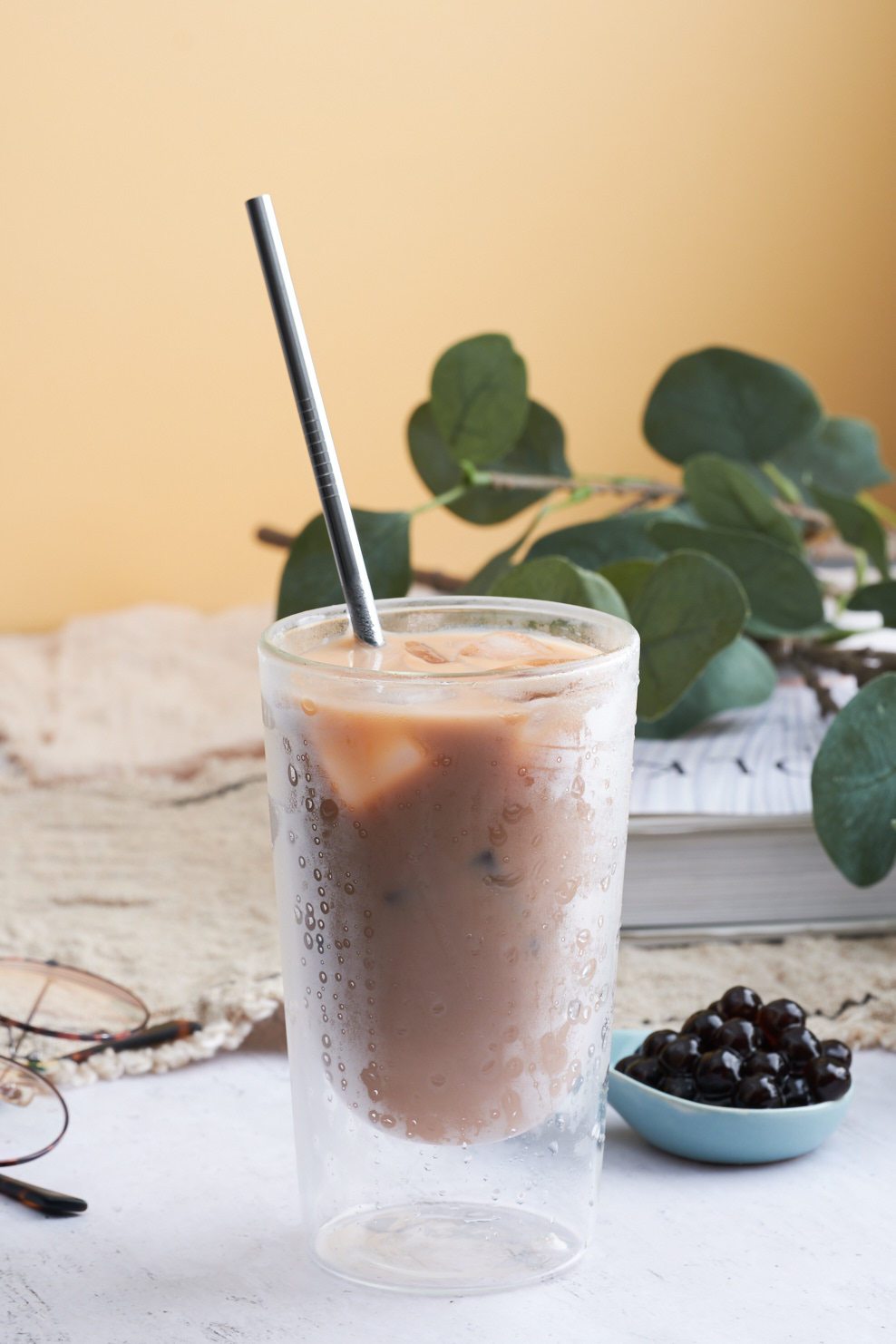 Related Products
Signature Milk Tea with Stevia
(500g)