Signature Market
Easy Ready Milk Cotta Powder (Vegan)
100g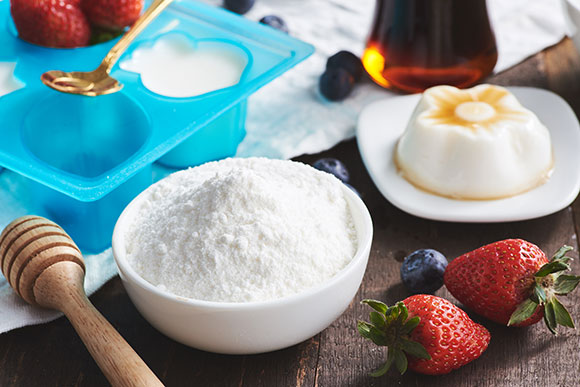 Selling : RM 4.8 (Save 69%)
(
log in
for member pricing )
Easy Ready Healthy Food
about this product
100% Natural, Suitable for Vegan
Country of Origin: Malaysia
Bored of traditional way of preparing Jelly and Pudding? Try the very new formulation of EASY READY PUDDING and JELLY by Signature Market. 5 different flavors that loved the most by MALAYSIAN and is totally suitable for vegetarian too! We are using Red edible seaweed instead of gelatin but maintain the quality of Jelly and Pudding. It's healthy and also low calories! EASY READY PUDDING AND JELLY series would add some colors into your healthy diet!
Flavor: Easy Ready Milk Cotta
Ingredients: Carrageenan E407, Milk Powder, Xanthan, Locust Bean Gum, Milk Flavoring, Calcium Lactate, Non Dairy Creamer, Sugar.
Calories: 98.6kcal per cup (20 ml of powder)
Proportion: 1 portion of powder (100ml) : 5 Portion of liquid (500ml)
How to ready:
1)Pour the powder (100g) into a container that fit 500g of boiling water.
2) Boil water.
3)Pour The hot water into the container with the powder.
4) Stir well.
5) Pour into smaller container as you wish.
6) Store into Fridge for at least 30 minutes before serve.
Customers Also Bought
Cooking & Meal Ingredients
Breakfast
Health & Beauty
Home