Signature Market
Honey Stick
(7g x 15sticks)
Selling : RM 20 (Save 33%)
(
log in
for member pricing )
100% Natural Honey
About this product
Do you love the honey? Always have a sudden craving for honey? Now with the convenient individual packaging of Signature Market Honey Stick which contains 100% Pure Italian Bee Honey, now you can enjoy your beloved natural honey at anytime, anywhere!
✓ 100% Natural Honey
✓ NO Artificial Ingredient
✓ NO Artificial Preservative
✓ NO Added Sugar
✓ NO Flavoring
✓ NO Coloring
Benefits
Antioxidant
Antiviral
Anti-inflammatory
Anti-fungal
Antiseptic
Antimicrobial
Antibacterial
Convenience of Honey Stick
Enjoy Anytime Anywhere!
Bring this convenient honey stick along, you can immediately enjoy the natural sweetness of honey at anytime, anywhere!
With the convenient packaging & size, you can keep in your bag, or even your pocket. Suitable to bring to anywhere, eat at anytime:
✓ At home.
✓ Outdoor picnic.
✓ Office or classroom snack.
✓ Party time.
And many more!
Ways to Enjoy
Tear & Eat ❣
Have a honey stick in your hand, immediately you can consume the healthy honey right away!
Beverage Sweetener ♥
Need healthy choice of beverage sweetener? Honey stick is ready for you.
Natural Candy❣
Having sweet tooth and craving for sweet candies? Substitute with healthy honey stick, and enjoy it like the childhood candy stick/chocolate stick. Nostalgic moment!
Energy Replenishment ♥
Replenish your energy & cheer yourself up with natural sweetness of honey stick!
Ingredients
100% Pure Italian Bee Honey.
Tips
Natural honey may crystallize, as this is honey's natural process of preserving itself. Crystallized honey is edible.
Storage
Store in cool dry place at room temperature.
Do not store in fridge or freezer.
Avoid direct sunlight or excessive heat.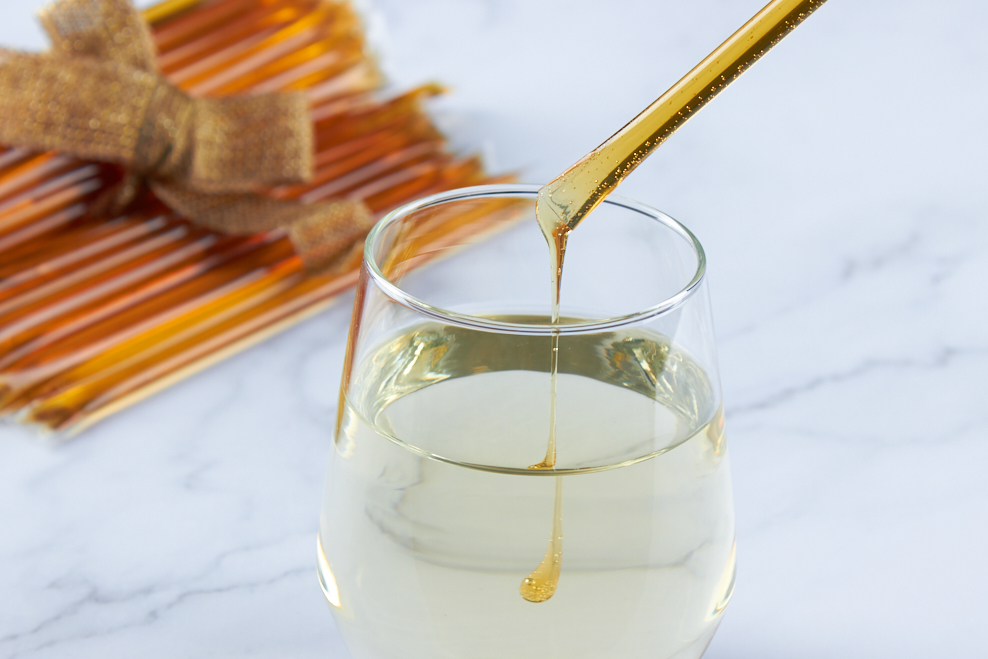 Related Products
RM 99.00
RM 129.00 (Save 23%)
RM 49.00
RM 79.90 (Save 38%)
Honey Stick
(7g x 15sticks)