Signature Market
Mariami Dates - AA Grade
(200g)
Selling : RM 15 (Save 25%)
(
log in
for member pricing )
Natural
About This Product
Described as the 'fruits of paradise' in Islam, dates otherwise known as kurma, are no stranger to the supermarket shelves come Ramadan. Dates come in several varieties but if you're unsure which to pick, perhaps you could start off with our AA Grade Mariami Dates. Naturally fruity and sweet with a strong hint of caramel, this all-time favourite has maintained its top spot among date varieties thanks to its rich flavours.
Dates have long been the must-have items particularly after a long period of fasting such as during the holy month of Ramadan. Consuming dates to break your fast is a great way to ensure you replenish your sugar levels and alleviate hunger pangs almost instantly so you don't end up gorging yourself on too much food and causing a spike in blood sugar levels. Plus, dates are low GI foods (contain simple sugars that are easy to digest) composed of soft, easily digestible flesh which make them great for preventing sudden spikes in blood sugar levels when eaten as a snack.
Country of Origin: Iran
Ingredients
Mariami Dates
Caution
Please peel open any dates and give it a quick rinse before consuming
We take pride in the fact that our dates are grown free from pesticides and do not undergo any chemical treatments. We also do not remove the pits so as to preserve the originality of the fruit. While we take the utmost care in packing, you may still encounter natural debris from insects or other natural contaminants.
Storage Instructions
Refrigerate upon receiving.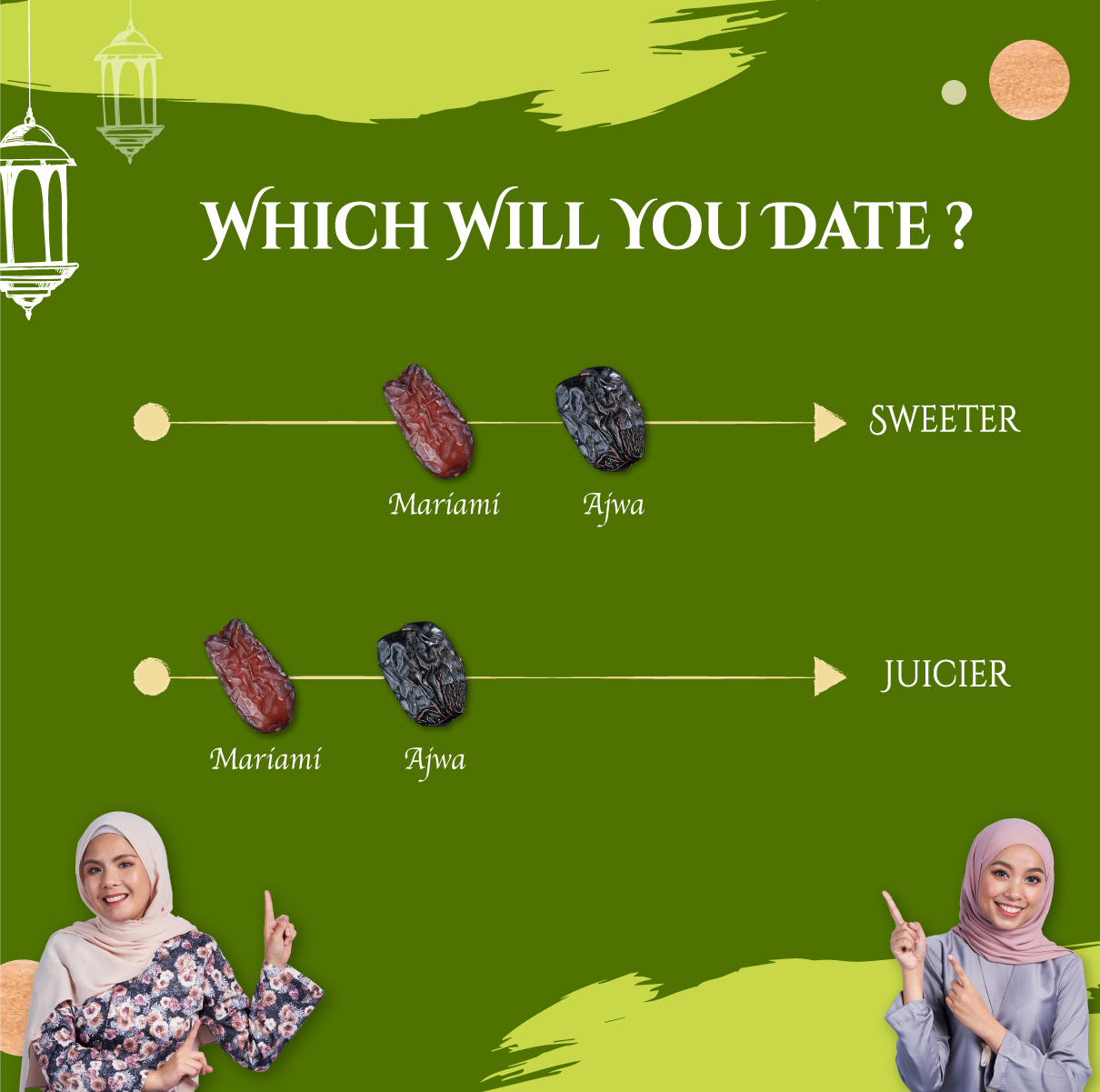 Related Products
Mariami Dates - AA Grade
(200g)