Free Chunky Peanut Butter with any purchase*
Natural
About This Product
Want a berry good way to increase your body's immunity and fibre intake? Try our Berry Treasure for an all-natural tasty treat straight from nature's bounty! Comprising the antioxidant and nutrient-packed trio, blueberry, cranberry and blackcurrant, our Berry Treasure mix will help boost your vitamin C intake, reduce inflammation and oxidative stress (the main cause of ageing and several health conditions such as diabetes, cancer and Alzheimer's) as well as helping to improve blood sugar and insulin response. Psst...it may even help you get the clear complexion you've been dreaming of! Now available in a larger pack for your snacking pleasure.
Country of Origin: Malaysia
Ingredients
Dried Blueberry, Dried Cranberry, Dried Blackcurrant.
Allergy Information
-None-
Certified Halal
This product has been certified as halal by JAKIM.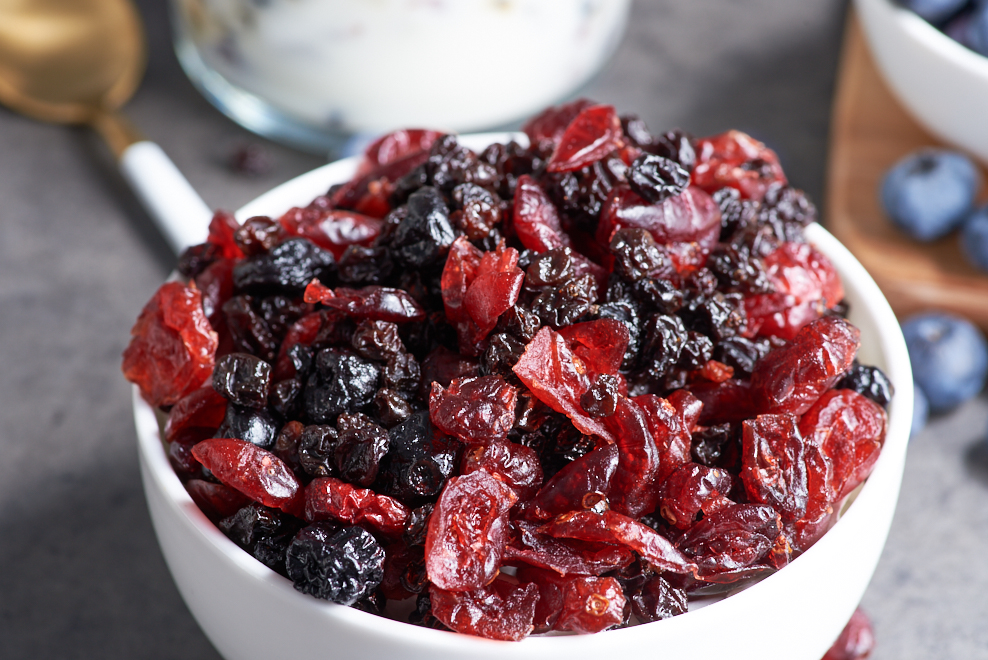 Ratings & Reviews
Share your feedback by reviewing this product. Help other shopper decide whether it's right for them.
Yih** o from Jasin, Melaka | Posted 3 weeks ago
Sweet, delicious, convenient
Fast shipping.
Low X H from Kuala Lumpur, Kuala Lumpur | Posted 3 weeks ago
Very fresh
Tested out the berries right after it arrive! It tasted very fresh and the bulk pack is so worthy!
CHU* M K from Kuala Lumpur, Kuala Lumpur | Posted 3 weeks ago
Berry treasure
I love to add these berries into my morning oatmeal. They gave the oatmeal extra taste as I don't add any seasoning or sugar into the oatmeal. And so yummy
Tha* Y Y from Nilai, Negeri Sembilan | Posted 1 month ago
Taste Nice
Blueberry is nice. Cranberry taste slightly sweeter.
SYA**** M L from JOHOR BAHRU, Johor | Posted 1 month ago
Luv luv luv
Second time buy bulk pack
Maz*** A from Besut, Terengganu | Posted 2 months ago
CHE** H S from Shah Alam, Selangor | Posted 3 months ago
AIN** N B R from PUTRAJAYA, Putrajaya | Posted 5 months ago
Wonderberries!!!
The taste is more natural and less sweet compare to those common hypermarket brands.
Cha**** T from Jelutong, Penang | Posted 5 months ago
Fast delivery
Fast delivery
AMA*** T from TELOK PANGLIMA GARANG, Selangor | Posted 6 months ago
NG L C from Kuala Lumpur, Kuala Lumpur | Posted 7 months ago
Berry Treasure (Bulk Pack)
(600g)