Signature Market
Berry Treasure (Bulk Pack)
(600g)
Selling : RM 45 (Save 25%)
(
log in
for member pricing )
Pork Free
about this snack
This snack is perfect for adding a bit of sweetness into oats, cereal, salad, bread & cakes. A handful of Berry Treasure everyday provides lots of phytonutrients for good health. Berries are loaded with antioxidants. Berries contain antioxidants which help keep free radicals under control. Berries are low in calories and extremely nutritious. In addition to being high in antioxidants, they also contain several vitamins and minerals. Berries have been shown to lower the bad LDL cholesterol levels.
what this snack taste like?
This snack is slightly sweet with a touch of sourness of Cranberries.
Ingredients
Dried Blueberry , Dried Cranberry, Dried Blackcurrant.
Storage Tips:
1. Avoid exposure to direct sunlight.
2. Store in cool and dry place.
3. Protect from insects and pests.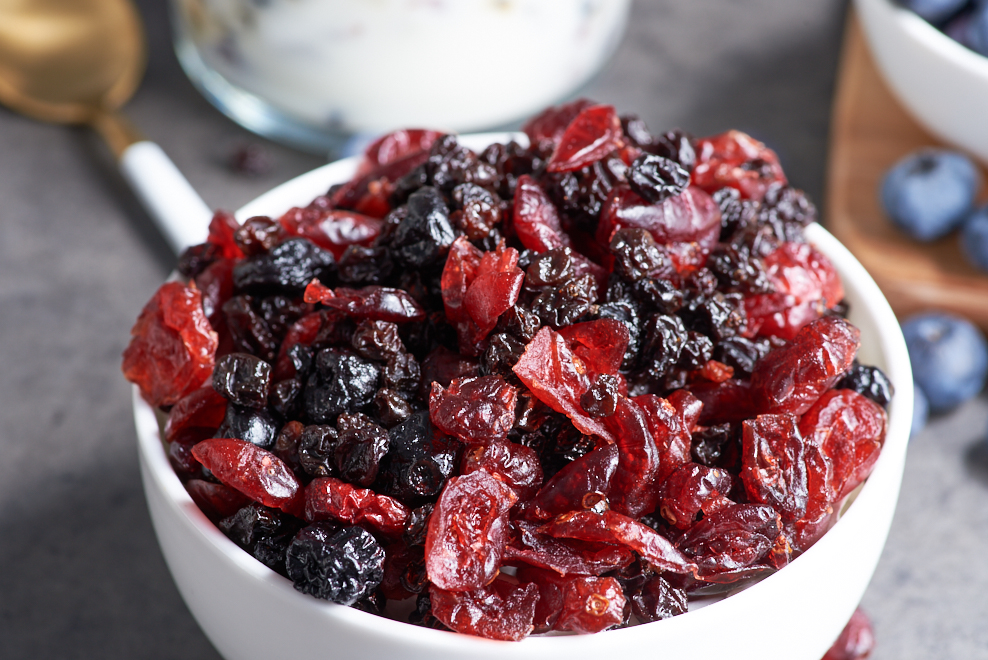 Berry Treasure (Bulk Pack)
(600g)