Free Own Your Power Tumbler*

About This Product

What's the best way to relive your childhood? With a familiar and well-loved snack of course! While the name Norimaki may not sound very familiar, the sight of the honey brown glazed rice cracker pellets wrapped in the middle with a strip of seaweed probably would be. Containing very few calories per serving, these crunchy munchies are great substitutes for store-bought potato chips and other calorie-laden nibbles. Best of all, they're MSG-free so you can teach your kids about your favourite childhood snack the healthy way! Our Norimaki Rice Crackers are seasoned with premium soy sauce and baked instead of fried for a healthier twist on the classic recipe. Plus, they don't contain artificial flavouring or colouring either, just natural savoury flavours from the seaweed and soy sauce seasoning.

Country of Origin: Malaysia

Ingredients
Rice, Soy Sauce, Sugar, Seaweed, Maltodextrin, Fish Powder, Caramel, Seaweed Powder.

Allergy Information
Contains fish, soy products and produced in a facility that processes nut products.


Buy 3 Get Free Gift
Related Products
Ratings & Reviews
Share your feedback by reviewing this product. Help other shopper decide whether it's right for them.
Tan M C from Johor Bahru, Johor | Posted 2 weeks ago
Norimaki Rice Crackers
Crispy with a little seaweed taste. Not too salty. Overall just so so only.
Low S W from Wilayah Persekutuan, Kuala Lumpur | Posted 1 month ago
Crunchy
Really crunchy and fresh. Tastes more of soy sauce than its sweeter counterparts at the stores.
San S G from Muar, Johor | Posted 1 month ago
Norimaki
Love this Japanese snacks. Healthy and delicious
SYA** I B S from Kuantan, Pahang | Posted 2 months ago
Good to eat during movie
The cracker has a moderate salt and taste nature
Ire** w from Petaling Jaya, Selangor | Posted 3 months ago
Good taste
My children loves it!
LAU I G from SIBU, Sarawak | Posted 3 months ago
Norimaki Rice Crackers
Yummy...😋
KU L K from Sibu, Sarawak | Posted 3 months ago
Too hard
1st try not really suitable for me cause it is too hard for me.
Cha** C S from PETALING JAYA, Selangor | Posted 4 months ago
FRESH AND HEALTHY
GOOD VALUE OF MONEY, FRESH &HEALTHY, DELIVERY ON TIME AND WELL PACKING.
Nur J b M K from Tanah Merah, Kelantan | Posted 4 months ago
Sedap!
Rangup dan sedap sangat !
mas e from ALOR GAJAH, Melaka | Posted 4 months ago
Mel*** S H from Ipoh, Perak | Posted 4 months ago
Norimaki rice crackers
I love this product because its crunchy & has a sweet savoury flavor wrap with seaweed . Simply tasty. If you're a rice cracker fan, give this a try.
Su W C from Georgetown, Penang | Posted 6 months ago
Rice cracker
Awesome! Very crispy n fresh
Gra** T from Penang, Penang | Posted 6 months ago
Healthily tasty!
There's a slight bitter after taste, otherwise it's tasty!
I-m** L from Kuala Lumpur, Kuala Lumpur | Posted 6 months ago
Another must buy itwm
My must buy 💓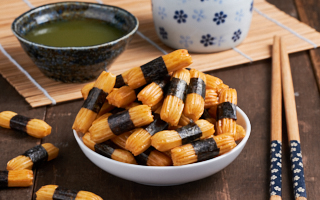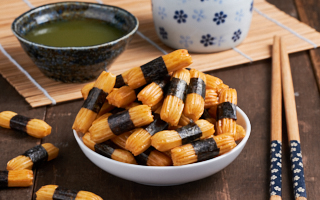 Norimaki Rice Crackers
(150g)