Signature Market
Golden Pineapple Tartlets
(160g)
Selling : RM 12 (Save 40%)
(
log in
for member pricing )
Healthy Festive Fare
About This Product
No festive season is complete without the buttery melt-in-your-mouth pastry and sweet and sour flavours of the ever-popular pineapple tarts. A staple on coffee tables regardless of race or festival, the pineapple tart is a classic that can be found in most Asian households come festive season thanks to the heavenly combination of flaky, buttery pastry and sweet and tangy pineapple jam filling.
However, lovers of this classic pastry may often find themselves being warned not to consume too many thanks to the exorbitant amount of sugar, artificial colouring and flavouring most festive cookies contain. But what if there was a pineapple tart that didn't contain all that? What if there was a pineapple tart that's made only with the freshest and juiciest pineapples, picked when ripe then cooked and reduced to the golden jammy perfection then loaded onto a buttery, flaky pastry base? A pineapple tart that contains no preservatives, no artificial colouring or flavouring? Wonder no more, we've brought you the real good stuff in our Golden Pineapple Tarts that's all that and more. Add it to your cart today for a taste of festive fun and nostalgia.
Country of Origin: Malaysia
Ingredients
Wheat Flour, Custard Flour, Corn Flour, Egg, Powdered Milk, Butter, Sugar, Vanilla Essence, Pineapple Jam.
Allergy Information
Contains dairy and egg products.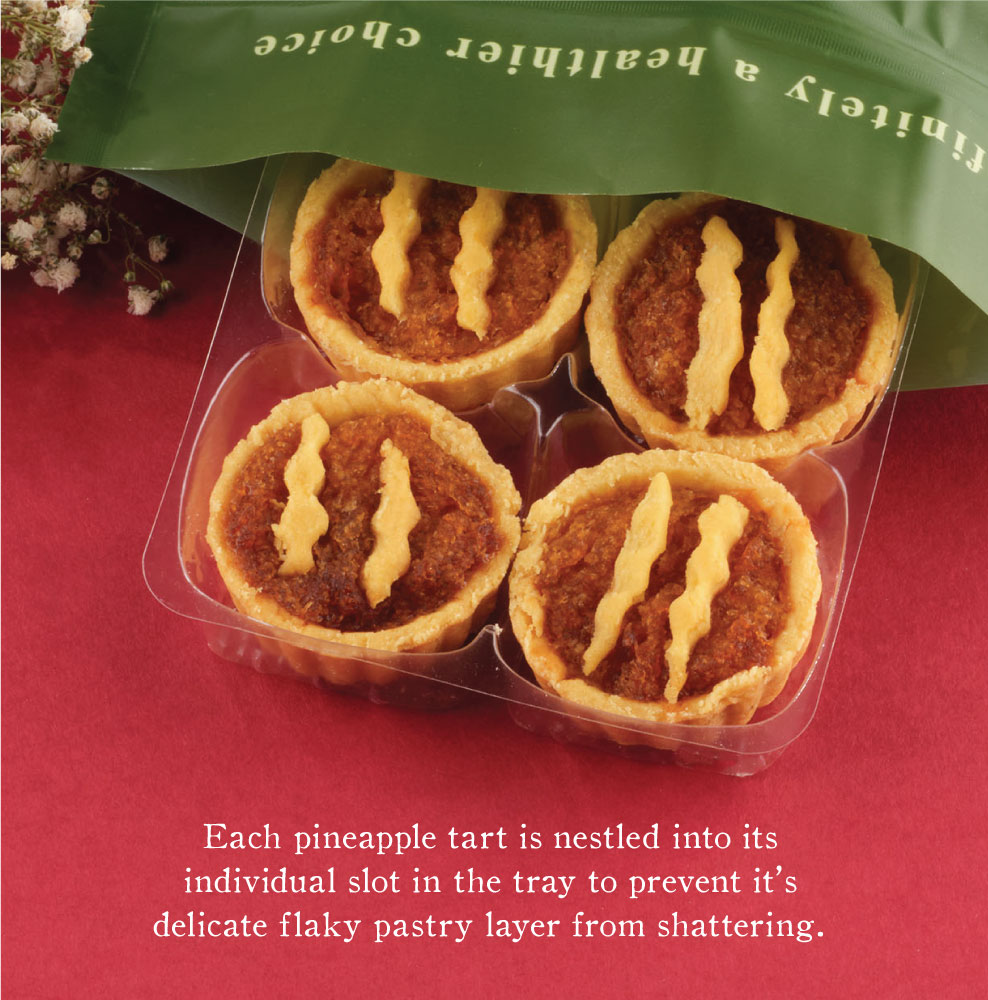 Related Products
Related Blogs
Ratings & Reviews
Share your feedback by reviewing this product. Help other shopper decide whether it's right for them.
Golden Pineapple Tartlets
(160g)