Free Matcha & Houjicha Latte with any purchase*

About This Product

Your favourite seaweed snack has just gotten a mouth-watering upgrade with our Korean Laver Seaweed Sesame Chips. Thin, crispy slices of umami-rich Korean seaweed sandwiching a fragrant layer of toasted sesame seeds just thin enough for its flavours to shine through but thick enough to give you that satisfying crunch - it's a mouthful of oceanic bliss that'll keep you coming back for more. Seaweed is more than just an addictive snack, it's also source in fibre, calcium, iodine and protein. Ready to dive into the delicious flavours the ocean has to offer? Add these to your cart now and brace your palate for the oceanic flavour adventure ahead!

Country of Origin: Malaysia

Ingredients
Korean Seaweed, Wheat Flour, Corn Flour, Palm Oil, Sugar, Salt, Permitted Natural Seasoning.

Allergy Information
Contains seafood products.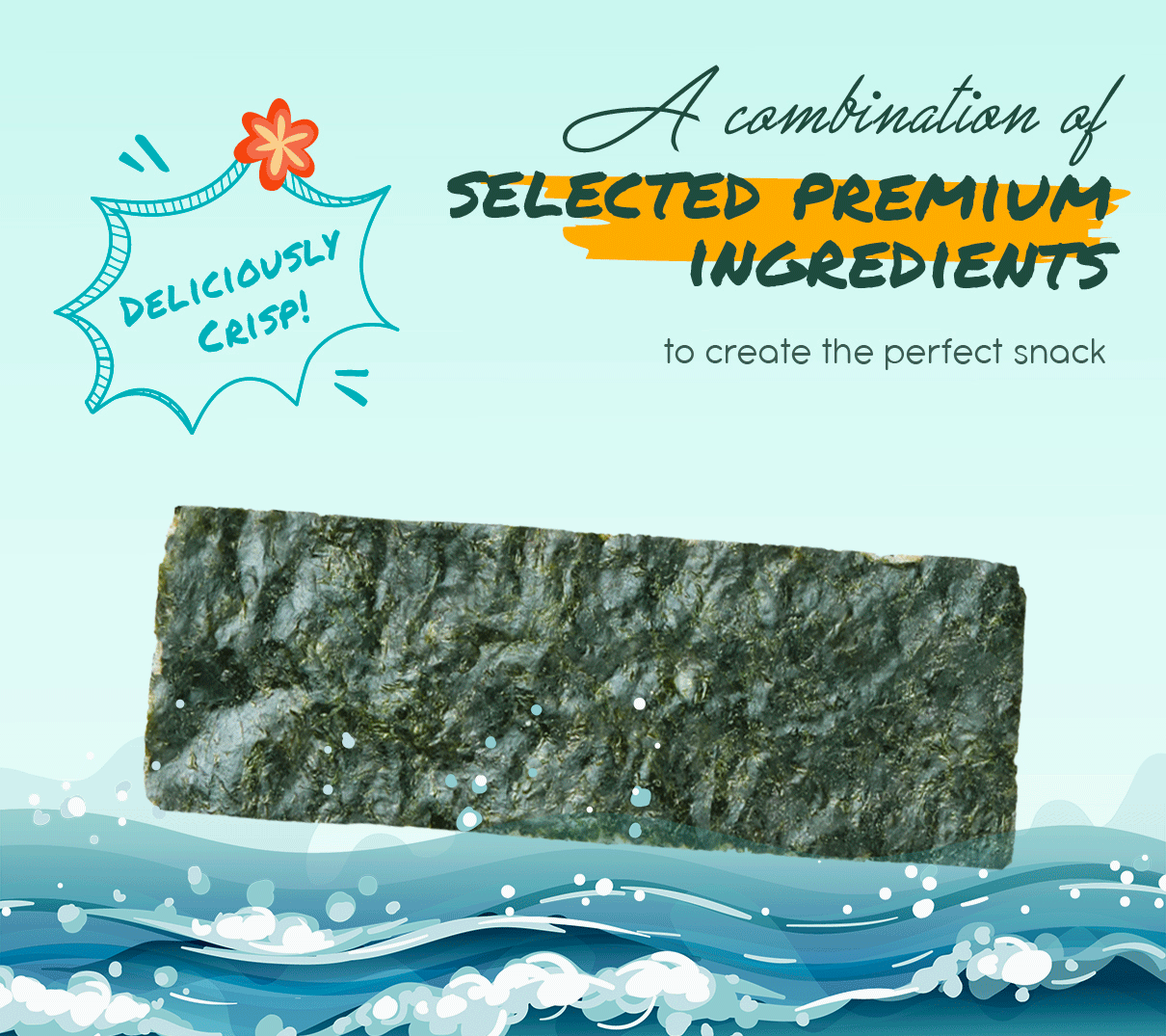 Buy 4 Get Free Gift
Related Products
Ratings & Reviews
Share your feedback by reviewing this product. Help other shopper decide whether it's right for them.
LOW B H from KUALA LUMPUR, Kuala Lumpur | Posted 5 days ago
Can be less sweet...
I would have prefer it to be less sweet, with more sesame and less puff- layers...
Jim** V from Kuching, Sarawak | Posted 1 month ago
Amazing combination
The taste really nice
Jim** V from Kuching, Sarawak | Posted 1 month ago
Yummy
A nice combination and I love this snack
EST*** L from Batu Caves, Selangor | Posted 2 months ago
Fast delivery & nicely packed
Tq #Signature Market!
Jes** S from Simpang Ampat, Penang | Posted 2 months ago
Korean Laver Seaweed Sesame Crisps
Taste too sweet
Ire** H H H from SIBU, Sarawak | Posted 3 months ago
PY N from KUANTAN, Pahang | Posted 6 months ago
Tasty
Love it, will repurchase
Mel*** S H from Ipoh, Perak | Posted 6 months ago
Korean laver seaweed
I love this new product because its tasty & crispy. If you love seaweed & sesame, give this a try.
Korean Laver Seaweed Sesame Crisps
(80g)