Free Chunky Peanut Butter *
Signature Market
Work From Home Meal Kit
(7 items)
Retail : RM 240.7
Member : RM 99 (Save 58%)

100% Natural
About this product
Going through a headache every single day thinking of what to cook for lunch or dinner? Fret not! We got you covered with our Work From Home Meal Box!
We have curated 6 meals inclusive of appetisers, main course, desserts and drinks in this wholesome meal box and you can purchase it with only RM99! It contains no MSG or artificial flavourings, only 100% natural ingredients to provide you with nutrition and a healthy body! It's super convenient to make and each meal can be prepared in only less than 5 minutes!
Cook easy with Signature Market! Scroll down below to see how you can pair our meal box!
This set includes:
Rustic Herbed Mushroom Soup (3 x 200g packs)
Spicy Garlic Braised Chicken Breast (170g x 2 sachets)
Mushroom Pepper Instant Ramen (75g X 4 packs)
Stewed Beef Curry & Steamed Rice (285g)
Instant Jujube Wolfberry Dessert (Freeze-Dried) (15g x 4 sachets)
Braised Chicken Breast In Honey Mustard Sauce (170g x 2 sachets)
Korean Yuzu Citron Tea (40g x 8 sachets)
Storage
Store in cool & dry place, away from heat & direct sunlight.
Special note:
*Pictures shown are for illustration purpose only, decorative items are not included.
*This set contents may be substituted with similar items of equal value due to stock availability.
*Box is not included in each of the set
Related Products
Ratings & Reviews
Share your feedback by reviewing this product. Help other shopper decide whether it's right for them.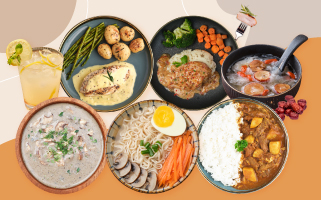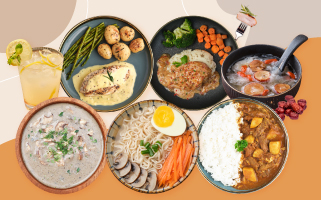 Work From Home Meal Kit
(7 items)