Signature Market
Homemade Soft Durian Nougat
(100g)
Selling : RM 18 (Save 10%)
(
log in
for member pricing )
Gourmet, Homemade Recipe
About this snack
We have great feedback from our customer for our nougat since we launch our very first premium soft nougat. This nougat is make with full love of homemade. This nougat is full of Durian aroma. For durian lover, full aroma of soft nougat with durian is definitely your favourite choice.
This soft, creamy, and delicious nougat just chew in your mouth easily and melts your heart.
Specialty:
1. Local product
2. Lesser sweetness
3. Homemade secret recipe
Ingredients:
Butter, Milk Powder, Sugar, Durian Paste, Corn Syrup, Vegetable Gelatin, Groundnut.
Allergies Information
This product contains milk, nuts and traces of wheat & gluten.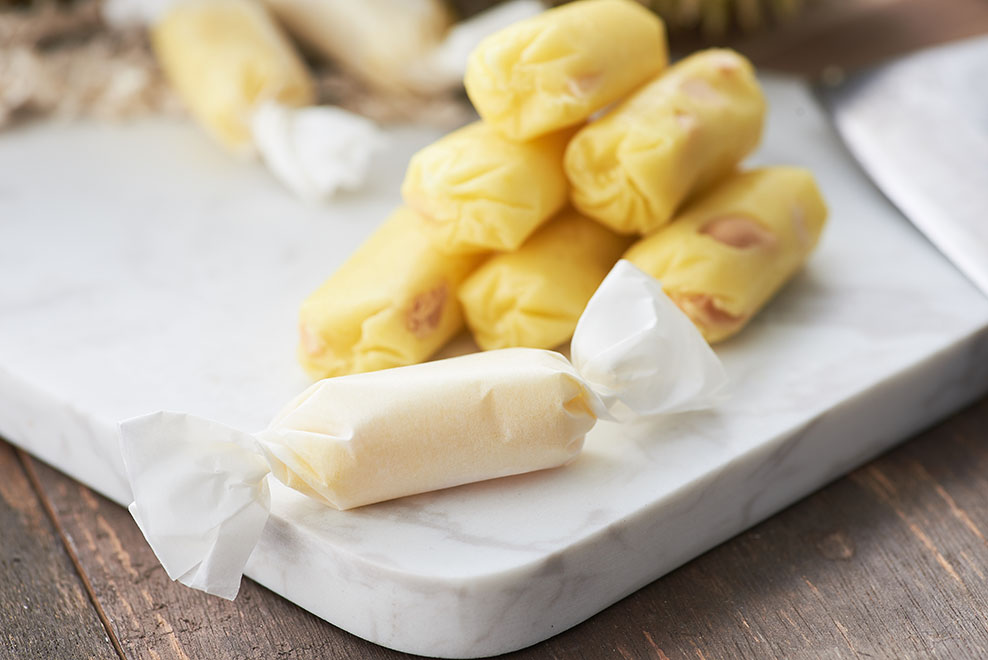 Related Products
Special
Signature Market
Food
Babies & Kids
Health & Beauty
Home