Signature Market
Pure Green Tea Powder
(200g)
Selling : RM 15 (Save 42%)
(
log in
for member pricing )
Natural
about this product
Signature Market Pure Green Tea Powder tea contains a unique, potent class of antioxidant known as catechins, which aren't found in other foods. In particular, the catechin EGCg (epigallocatechin gallate) provides potent cancer-fighting properties.Signature Market Pure Green Tea Powder is made from whole green tea leaves that have been ground into a fine powder. Just add to cold or hot water and stir, no brewing needed!
Health Benefits
- High In Antioxidants. Pure green tea is rich in catechins, a class of plant compounds in tea that act as natural antioxidants.
- Protects the Liver.
- Boosts Brain Function.
- Helps Prevent Cancer.
- Protects Your Heart.
- Helps You Lose Weight.
- Easy to prepare.
How to serve Pure Green Tea Powder
1) Sift 1-2 tsp matcha into a cup using a small sifter.
2) Add 2oz hot water. For best results use water just under a boil.
3) Whisk vigorously in a zig zag motion until the tea is frothy.
4) Enjoy in hot or add with ice for cooling experience.
Ingredients:
100% Pure Green Tea Powder
Customers Also Bought
RM 25.00
RM 49.90 (Save 49%)
RM 25.00
RM 56.50 (Save 55%)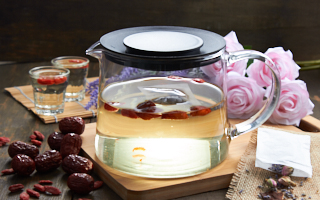 RM 30.00
RM 49.90 (Save 39%)
Powder Beverage
Breakfast
Health & Beauty
Home