Signature Market
Instant Natural Brown Rice Powder
(500gm)
Selling : RM 18 (Save 35%)
(
log in
for member pricing )
High Fibre, Whole-grains
about this product
Country of origins: Products of Malaysia
Brown rice contains high nutritional value. However, the nutrients are difficult to be absorbed by human's body. Nutrients will be lost due to the long cooking period of cooking. Brown rice powder solve the problems and preserve the nutrients for human body. Brown rice is processed into powder form which are rich in reactive oxygen acid, ferulic acid, etc. Germination of brown rice retains more magnesium, calcium, zinc, iron and other trace elements. Embryo contains vitamin A, B1, B2, B12, E, carbohydrates, fat, protein, cellulose.
Suitable for infant with 6 months and above*, children, adults, pregnant women, elderly and patient.
*for supplementary only
Benefits of Brown Rice
-
High in Calcium
: Helps to keep the bones and teeth strong and healthy.
-
Source of protein
: Helps built and repair body tissue.
-
Source of dietary fibre
: Helps maintain bowel health, lower cholesterols, and control blood sugar levels.
-
Source of Vitamin B6
: Stimulating co-enzymatic activities, protecting the immune system, and having positive effects on metabolism.
We are
- No preservatives - No Artificial Colouring - No Lastose
Ingredients
Natural Brown Rice
Storage Method
Avoid to place in humid, high tempature & sunlight, tighten & keep in fridge once open to maintain freshness.
Serving Preparation
1- Mix 2 or 3 tablespoons of Signature Market Instant Natural Brown Rice Powder:- Cereal drinks, Cooked rice, warm porridge, cold/ hot drinks .
2- Stir well.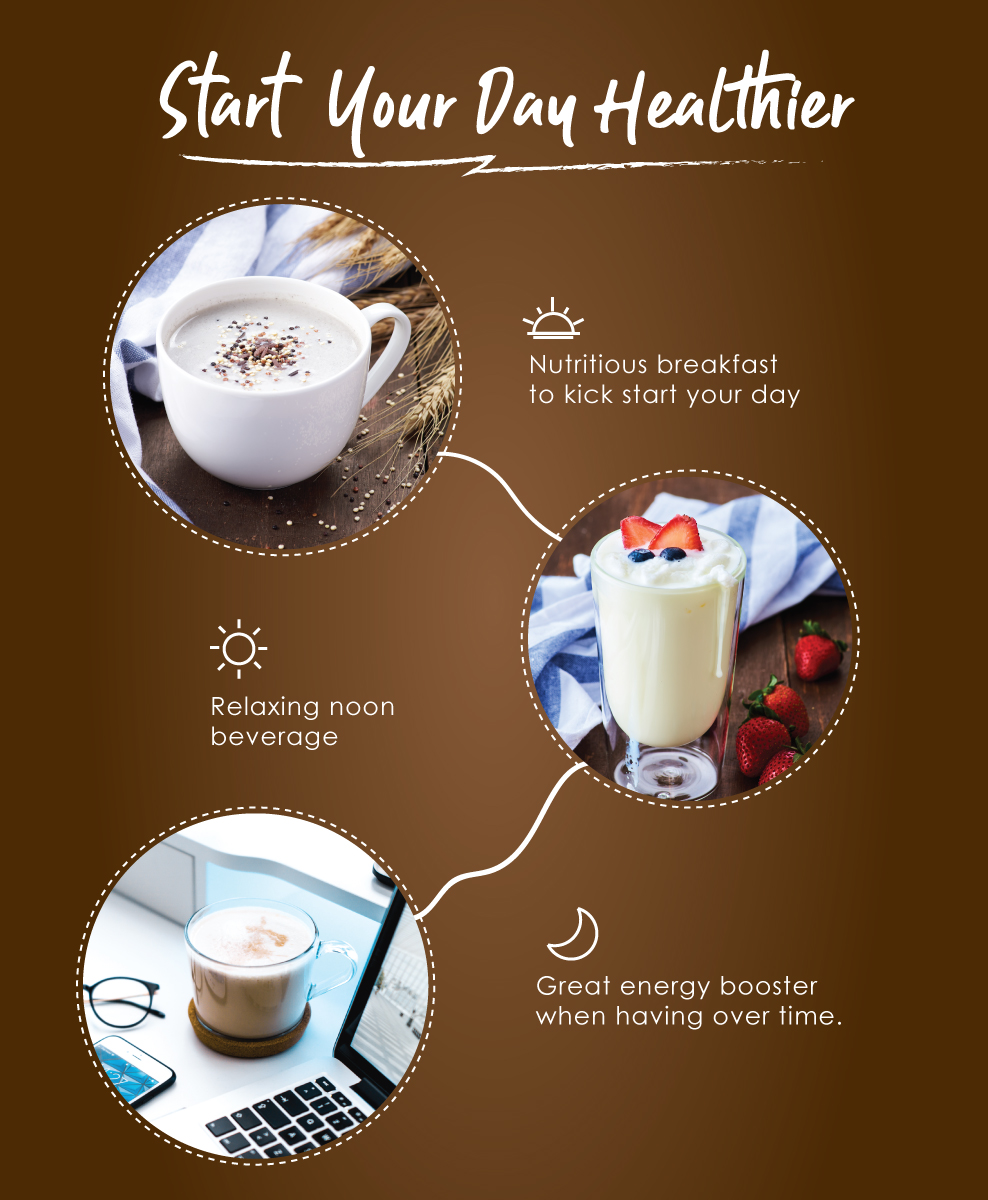 Powder Beverage
Breakfast
Health & Beauty
Home