Signature Snack
Chili Lemon
(150g)
Selling : RM 14 (Save 30%)
(
log in
for member pricing )
Trans Fat & Cholesterol Free
About this product
Country of Origin: Thailand
Do you crave the savory & fruity taste of lemon? Now you can have something beyond that! Try our Chili Lemon! With the real dried lemon with additional stimulation to your senses from the chilies and right amount of seasoning, you can't stop munching on it!
Ways to Enjoy
Besides the savory & fruity taste from the lemon, but the snack also has a small hint of spice from chilies!
• Eat Raw!
Have it straight out of the box and you can never go wrong!
• Salad & Dessert Topping
Additional savoury flavour in your salad or dessert.
• Overnight Oats
Give your breakfast that extra oomph.
• Trail Mix
Goes well with earthy nuts, sweet dried fruits, fruity berries, and many more!
And there are many more ways to enjoy our chili lemon! Discover more with Signature Snack Chili Lemon!
Ingredients
Lemon, Sugar, Chili, and Salt.
Storage
Store in cool & dry place. Away from heat & direct sunlight.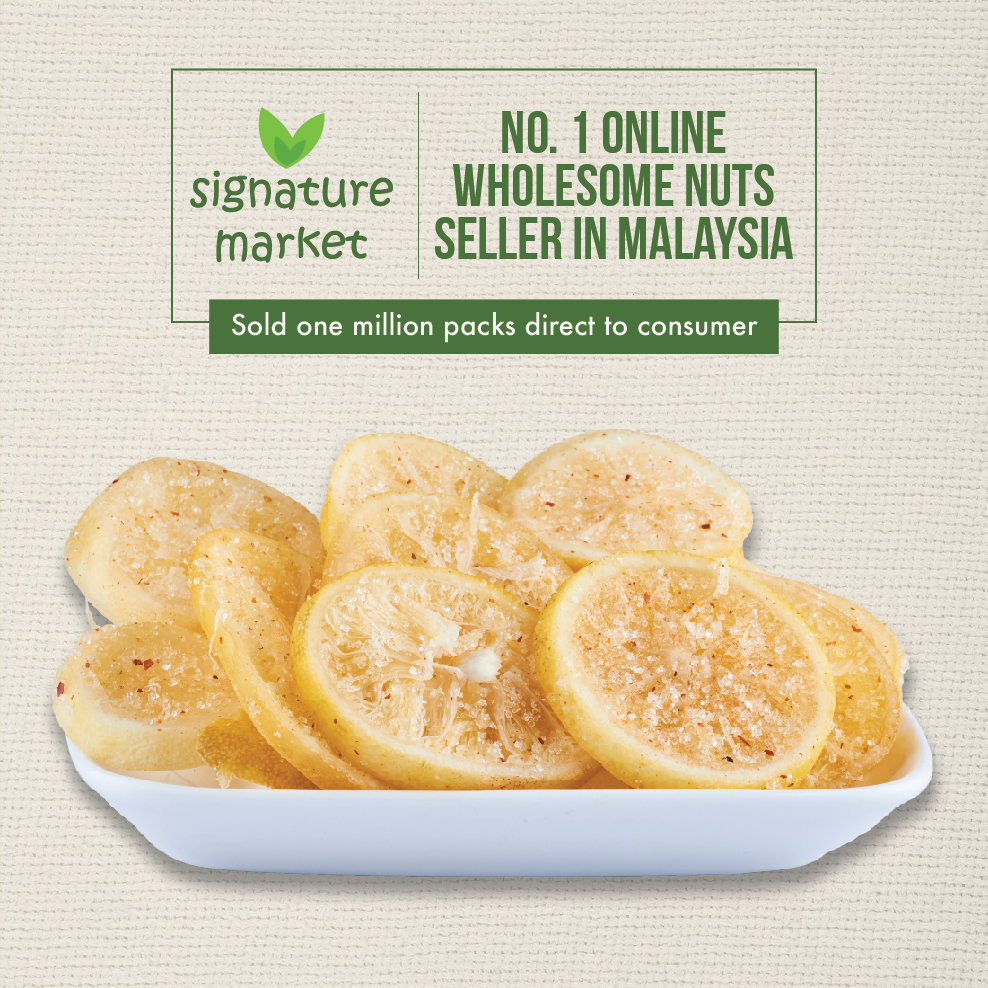 Related Products
Breakfast
Health & Beauty
Home