Signature Market
Jumbo Organic Green Raisin
(300g)
Retail :
RM 19.9
Selling : RM 19.9 (Save 0%)
(
log in
for member pricing )
Organic
About this product
Country of Origin: USA
Produce from good quality USA organic green seedless grapes & process with natural drying, Signature Snack Jumbo Organic Green Raisin provides you the original & natural taste of green raisin in a healthy way.
With the natural sweetness and slightly sour taste of raisin itself, you can enjoy the appetizing flavor of our Jumbo Organic Green Raisin.
✔ Organic
✔ Non-GMO
✔ Natural Taste
Did You Know?
The rich antioxidant found in raisin help to maintain healthy and glowing skin. How is it being done? Raisins purify your blood by eliminating toxic and black cells; and improve the formation of red blood cells by supplying oxygen to your skin. It is the blood purifying properties of raisins that make your skin clear, radiant, nourished, and beautiful! Hurry and grab yours today!
Healthy Options to Enjoy
1.
Top Your Cereal or Yogurt.
-Top on cereal or oatmeal with a handful of Jumbo Organic Green Raisin. It works well with low fat yogurt and cottage cheese, too.
2.
Trail Mix
-Trail Mix would not be the same with Jumbo Organic Green Raisin. Enjoy the healthy & natural savoury by adding raisin into your trail mix.
3.
Healthy Snack Choice
-Substitute unhealthy snacks with Jumbo Organic Green Raisin as a healthier choice.
Ingredient
Organic Green Seedless Raisin.
Storage
Keep in cool and dry place.
Related Products
Ratings & Reviews
Share your feedback by reviewing this product. Help other shopper decide whether it's right for them.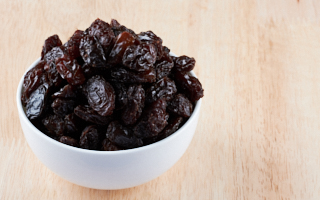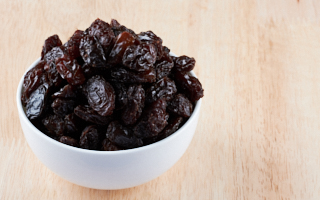 Jumbo Organic Green Raisin
(300g)