Signature Market
Nasi Lemak Cookies
(100g)
Selling : RM 18 (Save 10%)
(
log in
for member pricing )
Natural
About This Product
You've heard about nasi lemak ice cream, sushi and cake - now get ready for Nasi Lemak Cookies. Getting cravings for nasi lemak at ungodly hours? Nasi Lemak Cookies to the rescue. Don't want the calories that come with eating one (or two) nasi lemak bungkus? Nasi Lemak Cookies are your answer. Get the same spiced medley of flavours without the hassle or extra calories with our artisan cookies specially baked for your enjoyment. Taste the bold flavours of sambal, anchovies, Kaffir lime and peanuts all in one delectable bite.
Country of Origin: Malaysia
What Does This Taste Like?
Mildly spiced, sweet, savoury, distinctive nutty sambal taste with an addictive crunch from the peanuts, Nestum and anchovies.
Health Benefits
1. Sambal consists of garlic, onion/shallots, ginger, lime and red chilli which are all natural and effective blood cleansers.
2. The red chillies used in sambal contain capsaicin that are often used for its analgesic properties and may help with weight loss. Chillies are also antioxidants.
3. Capsaicin contained in red chillies can aid diabetes prevention.
4. Anchovies are rich in omega-3 fatty acids, calcium and magnesium, all of which can help promote cardiovascular health, regulate blood pressure and aid in preventing inflammation.
5. Peanuts are also omega-3 rich, contain vitamin E and good fats which can help reduce the risk of blood clots. Eaten in moderation, it may also help lower cholesterol levels and reduce the risk of arrhythmia.
6. Kaffir lime leaves help promote oral health and detoxify the blood.
Usage Directions
Open packet and consume directly.
How To Consume
Eat on its own or accompanied by a cup of your favourite local beverage. Alternatively opt for a healthy tea to go with it.
Ingredients
Coconut flour, anchovies, peanuts, chili, garlic, FR egg
Allergy Information
Contains nut and egg products.
Storage Instructions
Store in an airtight container or in its original resealable bag to maintain freshness. Keep in a cool, dry place.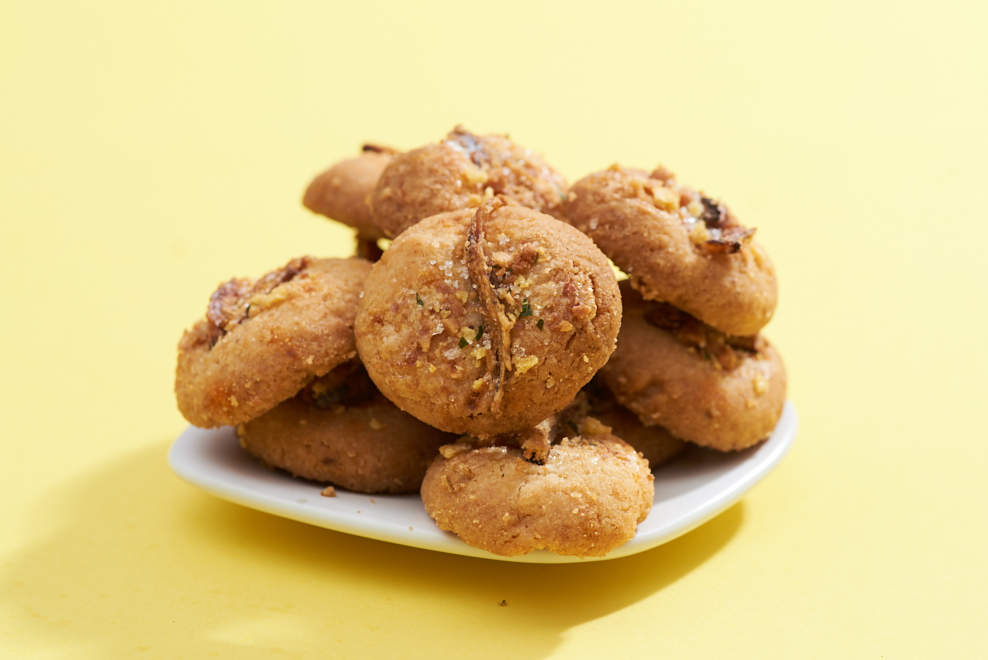 Related Products
Special
Signature Market
Food
Babies & Kids
Health & Beauty
Home