Free 3x Women Power Notebook*
Signature Market
Hawthorn Trim Fit Tea (山楂降脂茶)
(28g x 5sachets)
Retail : RM 30
Member : RM 17.9 (Save 40%)


About This Product

Fat-burning teas are a dime a dozen these days but do you know which ones can you actually trust? At Signature Market, we aim to provide only tried and trusted recipes to help you lose weight safely, effectively and most important of all, healthily. Paired with a healthy lifestyle and regular exercise, our Hawthorn Trim Fit Tea will help you burn off fat and achieve your body goals in no time at all. While it's working hard at improving your metabolism and burning fat, several potent ingredients help to soothe, boost and protect your digestive system as well.

Country of Origin: Malaysia

What Does This Taste Like?
Refreshingly sweet with a hint of sourness.

Health Benefits
1. Contains vitamin B, particularly vitamin B6 and B5. Also rich in vitamin A.
2. Good source of manganese, magnesium, iron, phosphorous, calcium and zinc.
3. Natural antidepressant, anti-inflammatory and an excellent source of iron which helps to replenish red blood cells.
4. Helps improve blood circulation and lower cholesterol.
5. Nourishes liver and improves gut health.
6. Hawthorn berries are antioxidant-rich and have been shown to lower cholesterol and triglycerides, improve metabolism rate and decrease inflammation.
7. Lotus leaf is rich in taurine, an amino acid that helps the body burn fat, reduce fatigue and decrease muscle damage.
8. Tangerine peel is commonly used in Chinese medicine to treat indigestion, diarrhoea and vomiting. It stimulates the appetite and aids in improving gut health.

Usage Directions
1. Place herbal tea bag contents into a thermos flask/teapot.
2. Add 500ml of hot water.
3. Let the tea steep for 10-20 minutes before serving.

How To Consume
See usage directions.

Ingredients
Red Date (红枣), Hawthorn (山楂), Lotus Leaf (荷叶), Tangerine Peel (老陈皮).

Allergy Information
Pregnant women should get a physician's advice before ingesting herbal teas and remedies.

Storage Instructions
Store in an airtight container or in its original resealable bag to maintain freshness. Keep in a cool, dry place. Avoid exposure to sunlight or excessive heat.


Related Products
Ratings & Reviews
Share your feedback by reviewing this product. Help other shopper decide whether it's right for them.
Mik* R from Kuala Lumpur, Kuala Lumpur | Posted 3 weeks ago
Fit tea
Great tangy taste and repeat purchase.
Kri***** from Kerling, Selangor | Posted 1 month ago
Excellent service
Nice packaging, worth for money
Che* R S from Seremban, Negeri Sembilan | Posted 2 months ago
Thumbs up!
The delivery was fast, took only 1day to receive my parcel.
Au M A from Cyberjaya, Selangor | Posted 3 months ago
Taste great
I love this tea as it taste great and I feel good drinking it after a heavy meal
HUI Y L from Semenyih, Selangor | Posted 5 months ago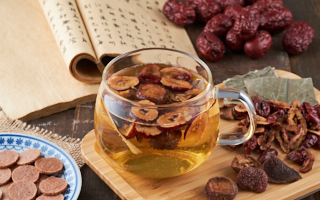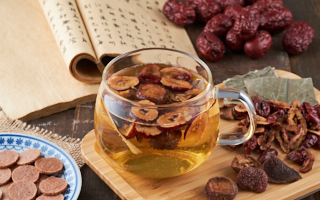 Hawthorn Trim Fit Tea (山楂降脂茶)
(28g x 5sachets)