Free Triple Butter Cookies Set with any purchase*
Signature Market
Dried Honey Lemon Slices
(150g)
Retail : RM 20
Member : RM 12 (Save 40%)


About This Product

When life gives you lemons, just add honey and enjoy the ride! Getting your honey lemon fix has never been as easy as just eating a honeyed slice right out of the bag or popping a piece of our Dried Honey Lemon Slice into your glass for a tangy thirst-quencher! Perk up your beverages with the sweet and tangy flavours of honey-coated lemon, top your acai bowls or favourite desserts with a slice or two for some extra zing, eat it as it is for a tangy treat that's sure to wake your senses - the possibilities are endless. Made from only the juiciest and fleshiest part of ripe lemons, this sweet and sour treat is packed with essential nutrients such as vitamin C and antioxidants. As the pith is not removed, you also get a significant amount of fibre with each slice.

Country of Origin: China

Ingredients
Lemon, Cane Sugar, Honey, Sea Salt, Citric Acid.

Allergy Information
-None-

Certified Halal
This product has been certified as halal by JAKIM.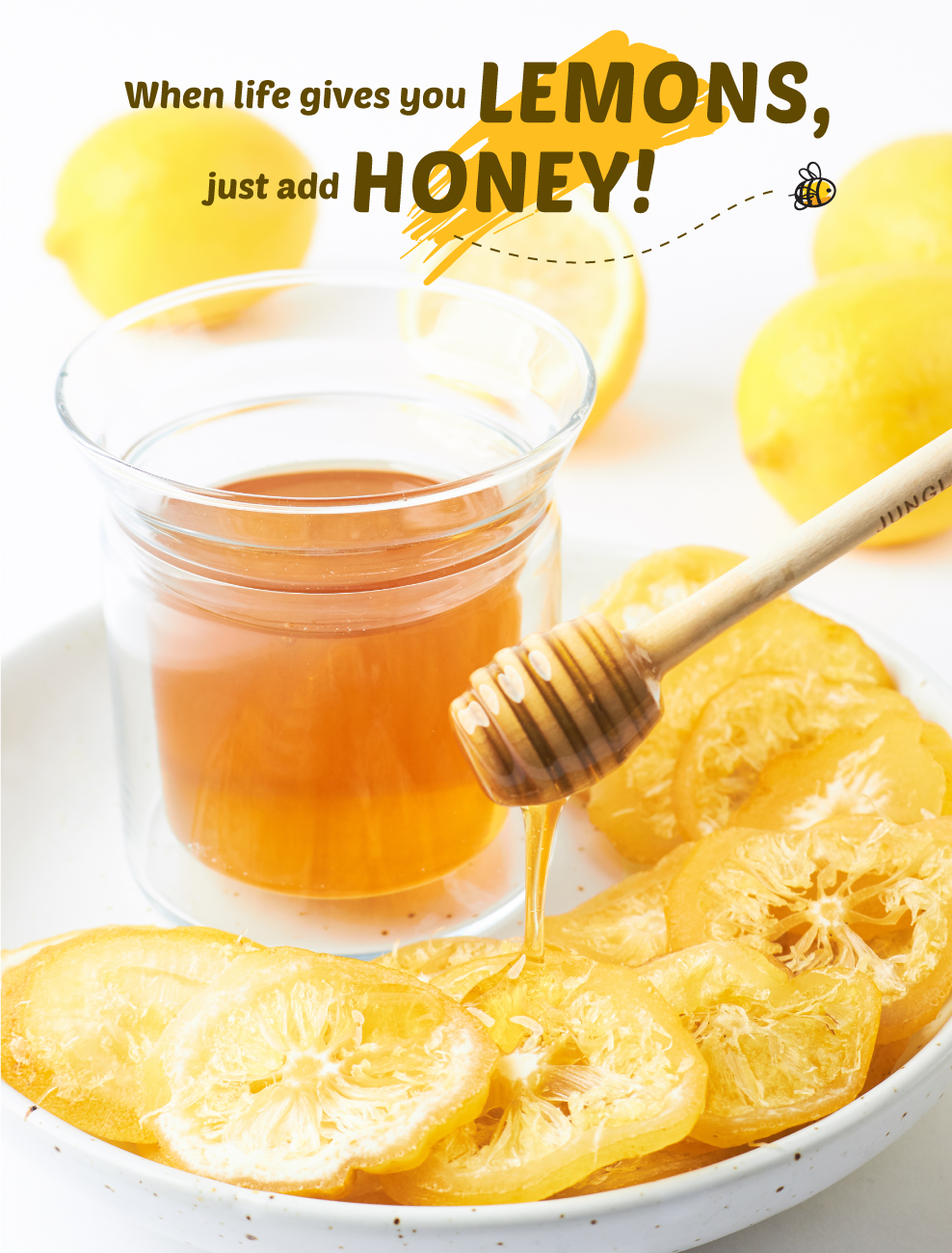 Related Products
Ratings & Reviews
Share your feedback by reviewing this product. Help other shopper decide whether it's right for them.
par***** m from SIMPANG AMPAT, Penang | Posted 4 weeks ago
Normal
Just a normal lemon taste...
Eri* L from Petaling Jaya, Selangor | Posted 1 month ago
My 2nd order. Love it.
Very refreshing snacks. Nice to make it as cold drink in hot day.
IFF** L B Z from BOTA, Perak | Posted 2 months ago
Car** W from Kuala Lumpur, Kuala Lumpur | Posted 2 months ago
Dried Honey Lemon Slices
Not too sweet, just nice.
Den*** Y from Puchong, Selangor | Posted 2 months ago
Value for money
Good product, Value for money
SIT* H from BUKIT MERTAJAM, Penang | Posted 3 months ago
Throat soother
Love the taste of sweet honey with slightly sour. Can't stop eating especially when I feels numb and need something to sooth the feeling.
Low S L from Kuantan, Pahang | Posted 3 months ago
Yummy
I bought these honey lemon slices many times n I just love them as snack
Ari** b A A from Kuantan, Pahang | Posted 3 months ago
Lemon drinks
Bought this and made drinks Taste sweet because of the honey Already finished one pack. Will try their dried orange after this
Fau**** Z from Shah Alam, Selangor | Posted 3 months ago
Dried honey lemon slice
Wow. I love it. Perfect for tea or plain water
San*** V from Johor Bahru, Johor | Posted 3 months ago
Dried Honey Lemon slices.
Yet to try but looks good.
Dried Honey Lemon Slices
(150g)